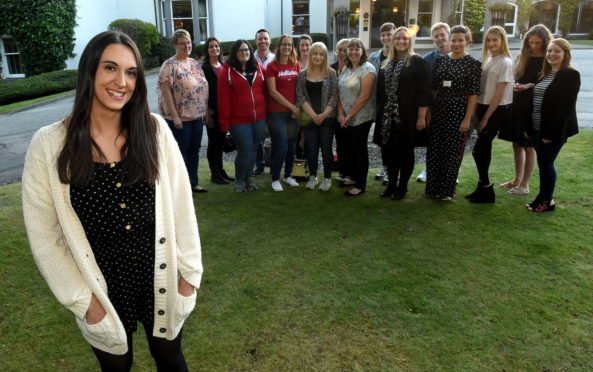 Preparations are underway for a confidence-boosting fashion show to help north-east women who have lost a child.
The Miscarriage Information Support Service (Miss) fashion show will be held in November with the aim of empowering its members and their friends and families.
The 13 models chosen to take part, who have all been affected by the subject personally, have now met for the first time to hear more about the journey ahead.
Founder Abi Clarke said: "I thought the evening went really well and it was a good opportunity for the Miss committee, volunteers, models and fashion stylist to meet one another.
"The models are beautiful inside and out and I am really looking forward to an amazing night which I hope will improve their confidence and self-esteem."
As well as support from each of the models, Miss has also attracted help from local stylist Hayley Charles, hairdressers Hair Dynamiq and Tom Stronach, make-up artist Lana Hall and manicurists Glam.
Mrs Clarke has also enlisted 26-year-old model Indre Dromantaite to help prepare the volunteers for their trips down the catwalk.
She said: "I think this is an amazing thing that these women are doing, I'm super happy to be involved with it.
"I can't imagine what kind of difficulties these women are experiencing and I hope this makes them feel a bit better, and gives them a confidence boost.
"When we dress up, and wear nice clothes, it helps us to feel amazing."
Tickets for the show cost £50 and can be purchased by visiting 
facebook.com/miscarriageinformationsupportservice
Anyone wishing to support the event or donate a prize should email miscarriageinfosuppservice@gmail.com