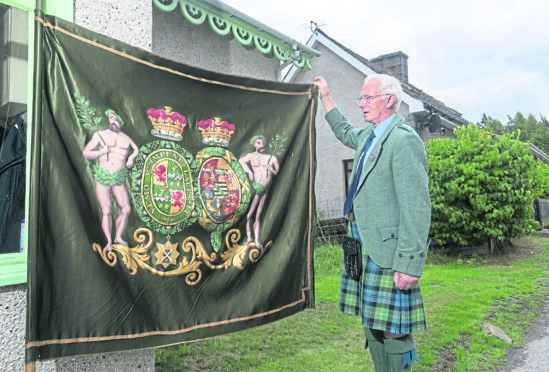 As a new museum charts the centuries-old traditions of the Highland games, Stephen Walsh learns more about the artefacts on show.
More than 200 years ago artisans in Braemar formed a friendly society to look after anyone who fell on hard times.
The original group was made up of wrights – craftsmen who built and repaired wooden wheels – but from such humble beginnings, something great and lasting was born.
Developing from that original organisation was the Royal Highland Society, a group which was not unique when it started but now stands alone as the oldest of its kind in the world.
Now the Duke of Rothesay Highland Games Pavilion aims to tell its story along with the broader history of the gathering and similar events to which the society is inexorably linked.
Its archive contains a vast array of items that tell this story, most of which have not been seen by the wider public for decades.
Louise Kelly, the centre manager, has lived in the Aberdeenshire village for 25 years and says she feels an enormous sense of responsibility in helping to preserve the gathering's heritage.
"The name of Braemar is known worldwide because of the gathering," she said.
"Wherever you go people seem to have heard about it.
"This is something that's not just unique to Aberdeenshire but also to Scotland as there's nowhere else that's done this before.
"I think the building is very beautiful and I'm really proud to be chosen to work here
"It is an exceptional facility and I think people will love to come and see it."
Ms Kelly said it was also important that the site be well used by villagers and those local to the north-east, which is why the cafe and function room have been created.
Meanwhile, David Geddes, president of Braemar Royal Highland Society, has appealed for anyone with their own archive materials to consider donating them to the collection.
He said: "Even members of the committee didn't know of the existence of many of the items that now feature in the exhibition.
"It was nice to go through them all. Some of the finds have created a bit of a stir in the village.
"We know that awards and items from the Braemar Gathering are abroad, many in Australia and New Zealand with families who emigrated, and we'd say to anybody with artefacts stored away that we'd be delighted to have them for this public collection."
The Queen and the Duke of Rothesay will officially unveil the pavilion on Saturday while they attend the Braemar Gathering.