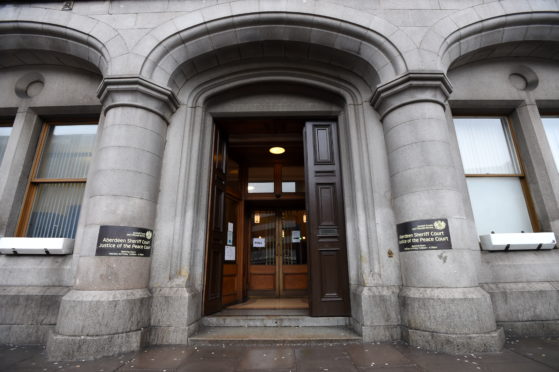 A lawyer has lost a court battle with his ex-wife after she failed to hand over almost £1 million in their divorce settlement.
Alexander Hutcheon and his ex-wife Nicola have been fueding over their finances in a case involving missing jewellery, luxury shopping sprees and properties in Spain.
The couple were divorced at the Court of Session in Edinburgh in February 2017, when Mrs Hutcheon was ordered to pay her husband £900,000.
However the 49-year-old declared herself bankrupt just two months after the settlement was reached and has not handed over the money.
Now Mr Hutcheon has lost a legal bid to overturn a decision by the Accountant in Bankruptcy (AIB) to discharge her bankruptcy.
The 63-year-old, who owns one of Aberdeen's leading property and mortgaging businesses, claimed his ex-wife should not be freed from bankruptcy as she had still not given information about the true extent of her finances, including the location of three valuable pieces of jewellery.
The hearing at Aberdeen Sheriff Court heard Mrs Hutcheon went on a £40,000 shopping spree in the days before and after she applied for bankruptcy.
She spent £4,144.40 at Harrods in London on cosmetics and hair treatments, £3,498.49 on flights to London and Miami and £2,020 on a designer handbag from Gucci.
She also spent more than £15,000 on designer clothing and more than £1,200 on fitness equipment.
Mr Hutcheon also alleged that his ex-wife may have fabricated "debts" by entering into loan agreements with members of her family to avoid paying him.
Mrs Hutcheon's bankruptcy trustee, Michael Reid, also attempted to reverse the bankruptcy decision but was unsuccessful.
Sheriff Graeme Napier ruled that there was no lawful reason to delay Mrs Hutcheon's discharge and said it would not effect Mr Reid's ability to further investigate her conduct and the whereabouts of assets.
He said: "The creditor's primary motivation for discharge being deferred seems to be that he and other creditors have lost very substantial sums to the debtor as a result of her voluntary sequestration.
"He argued that the creditors are entitled to expect that the sequestration process be followed to its conclusion. But I am not persuaded that is relevant to the question of discharge."
Mrs Hutcheon argued that she had co-operated fully and made a "full and fair" surrender of her estate.
Mr Hutcheon declined to comment.