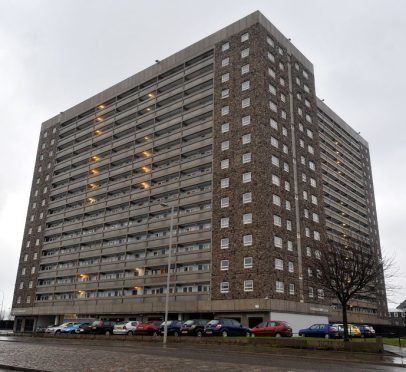 Towering high-rise blocks could soon join the likes of Marischal College and Aberdeen Art Gallery in a catalogue of the city's most significant architecture.
While the visual merits of the 1960s buildings remain a matter of debate among many, Historic Environment Scotland yesterday revealed it is considering classifying eight of them as listed buildings.
The complexes under consideration are Gilcomstoun Land, Porthill Court, Seamount Court, Virginia Court, Marischal Court, Thistle Court, Hutcheon Court and Greig Court.
The designation normally applies to older structures – with Marischal College, Kings College Chapel, St Machar's Cathedral, the Brig o' Balgownie  and the art gallery holding an A listing.
A spokesman for HES told the BBC: "We have been approached to consider the listing of several high-rise flats in Aberdeen city centre for designation.
"This is currently under consideration and more information will be available when the process is concluded. At present, no decision has been made on this.
"Listing a building recognises that it is of special architectural or historic interest. It means that this special interest will be taken into account in the planning system if changes are proposed to that building.
"Listed buildings frequently need to change and adapt. Being listed helps to ensure that what makes that building special can be carefully thought about during that change process."
Edinburgh's "banana flats" were listed two years ago after being made famous in Irvine Welsh's Trainspotting.
However, council housing spokeswoman Sandra Macdonald said she was still to be convinced of the merits of the plans as it listing would make it more difficult for the authority to pull down the buildings if needed in the future.
She said: "There are benefits and drawbacks of listing and the council is not the only party involved, as many of the properties will now be privately owned.
"I have yet to hear a good argument about the merits of listing them on heritage grounds.
"They are certainly buildings of their time and have served tenants well. But whether they the choice of 21st century tenants is debatable.
"While I'm certainly not wanting them to be torn down, I think the jury is still out on whether they should be listed."