Music legend Alice Cooper was far from "poison" to the ears of thousands of revellers as he brought his unique brand of rock to Aberdeen's new multi-million-pound P&J Live arena.
The 72-year-old "Godfather of shock rock" became the first musician to perform at the newest concert venue in Europe on Saturday.
Support sets by MC50 and The Stranglers built anticipation for the arrival of the megastar.
The Stranglers got the crowd jumping as they performed hits like Golden Brown and No More Heroes.
But the band did enjoy a small jibe at the Dons, changing a line in their tune Peaches to "I can think of a lot worse places to be – like Pittodrie on a Saturday afternoon".
It was when Cooper took to the stage that the full capabilities of the £333 million venue were displayed.
Part concert, part stage show, part macabre musical, it was a performance quite unlike any other.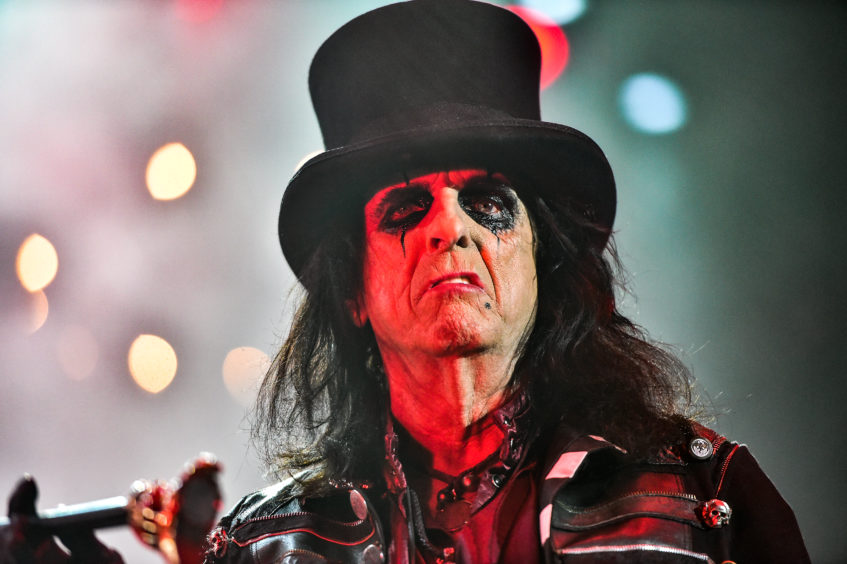 On the stage was a large model of a gothic castle, with the crowd welcomed to "Alice Cooper's nightmare castle".
Kicking off with 1991 hit Feed My Frankenstein, the mould was set for a night of ghoulish fun featuring giant babies, mask-clad serial killers and a rising of the undead.
At one stage, the rock star appeared to be dragged into a guillotine and beheaded.
While multiple costume changes are more associated with pop divas, the veteran showman appeared in a variety of curious outfits – even donning a Scotland football shirt at one stage.
Finishing up with his 1972 classic School's Out while clad in a white jacket and matching top hat, Cooper burst giant balloons with his cane as they bounced into the first few rows of excited fans.
Among them was Penny Bearcroft, who drove eight hours from Manchester to watch her idol – her 42nd time seeing him.