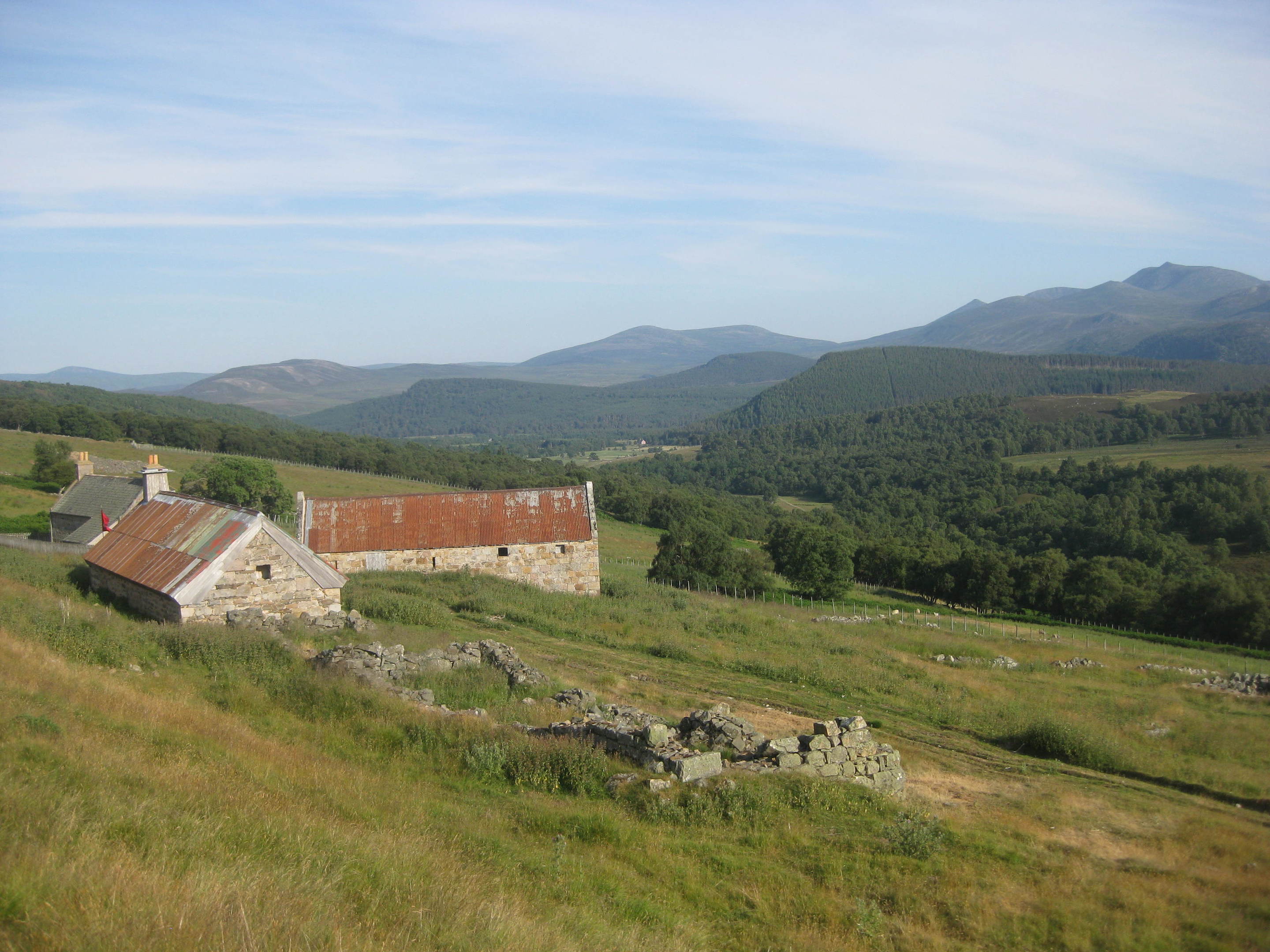 A deserted Deeside settlement last inhabited at the end of the 19th century will welcome visitors this weekend.
Auchtavan was once one of three busy townships in Glen Fearder, near Crathie, but was eventually abandoned during the industrial revolution.
People farmed the land for about 250 years, with William and Margory McHardy being the last to leave with their family in 1861.
Many of its inhabitants emigrated to find new opportunities in America, Canada, Australia and New Zealand.
While only piles of stones mark where the other two farming villages, Ratlich and Loin, once were, Braemar Community Ltd have restored two buildings in Auchtavan.
Tomorrow, visitors can explore a restored cottage and see how the communities would have lived.
Inside, they will see the cobbled area where the animals slept and the "cruck frames" – the tree trunks that were used to support the heather thatch.
A suspended wooden chimney will also be on show with the horse mill also be open to the public.
Walkers can also enjoy snack at the late Queen Mother's Picnic Cottage, which was acquired by Braemar Community Ltd in 2010, two years after they completed their restoration of the other properties.
Doreen Wood, of Braemar Community Ltd, urged people to visit Auchtavan.
She said: "It's so unusual to have a cruck frame cottage and hanging lum which has been restored. Now people can get the chance to see what it would have been like to live there, with the animals at one end of the cottage and them at the other.
"With the Queen Mother's Picnic Cottage, people like to see what it's like. It's very empty and plain, but it's got a magnificent view of Lochnagar, and although you can't see it, Balmoral is in the valley below."
The settlement is six miles north-east of Braemar.
Cars can be parked in the lay-be opposite the Aberarder turn-off on the A93. It is then a two-and-a-half mile uphill walk to the settlement. Walking shoes and outdoor clothes are recommended.
The cottages will be open from noon until 3pm tomorrow. Entry is free.