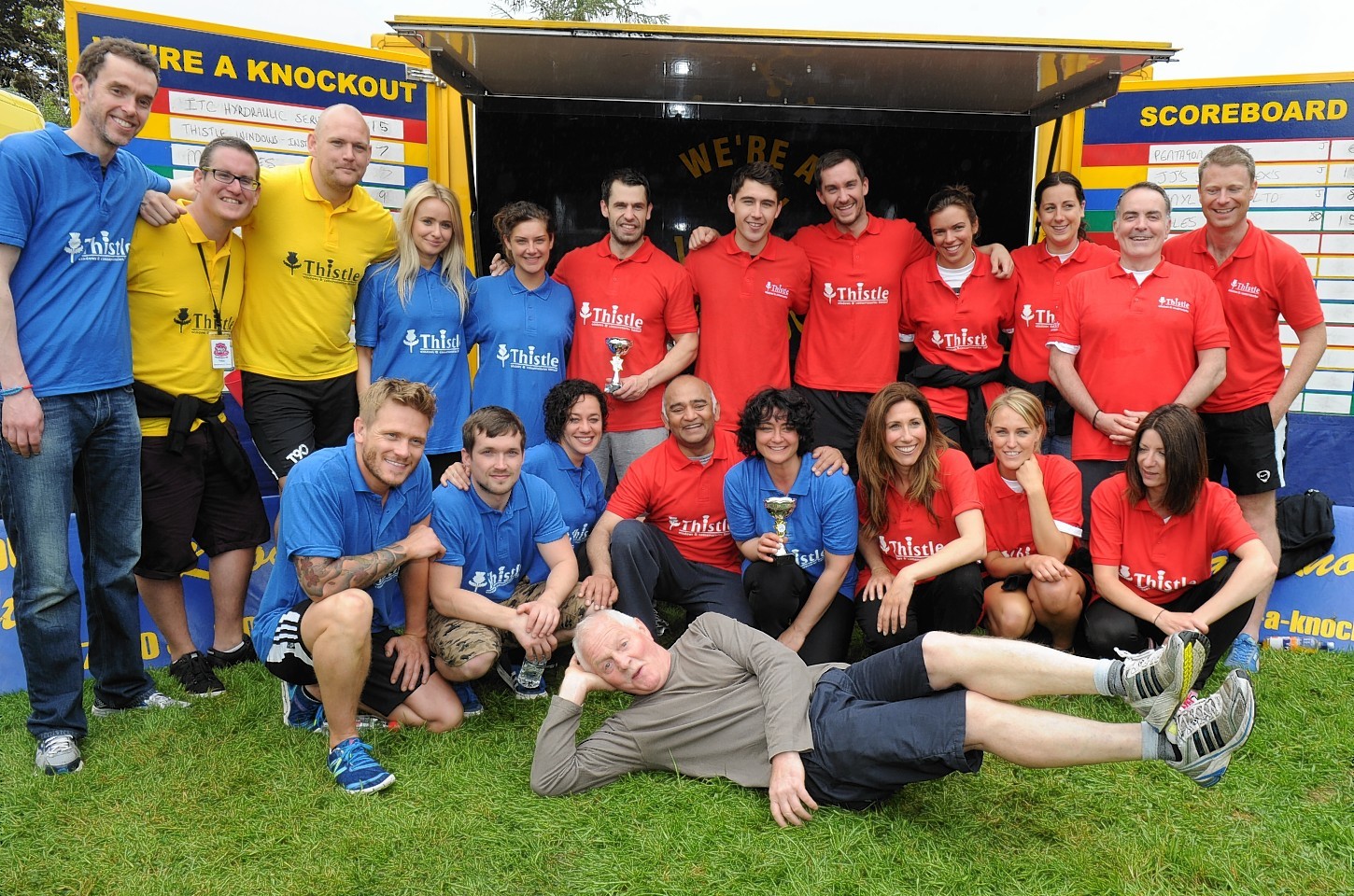 When Bryn Williams was diagnosed with Parkinson's disease in 2007, he was determined to face the challenges head on.
He set up Wobbly Williams to raise awareness of the condition in a humorous and positive way, and embarked on several fundraisers – including climbing Mount Kilimanjaro – for his charity Funding Neuro.
After the fun day on Saturday, the cast joined guests for a dinner dance in the grounds of Thainstone House Hotel, Inverurie, where they heard exactly how their fundraising efforts would be used.
They heard from Bristol-based neurosurgeon Professor Steven Gill, who is currently running a trial on Parkinson's sufferers which involves delivering protein directly into the brain.
If successful, the method could be used to give chemotherapy to young children with brain tumours – with money from Saturday's event being used for such a trial.
Mr Williams, whose work as a patent attorney often brings him to Aberdeen, said the evening event has been "spectacular", and would significantly boost awareness of the charity's work.
The father-of-two, of Bearsden, said: "Having Prof Gill there really brought it home to everyone, it made it measurable. They could see this was the guy that was getting their money, and that he'll come back next year and tell them what he's done with it.
"The Emmerdale cast were phenomenal, and the whole event has given us a good foundation in Aberdeen."