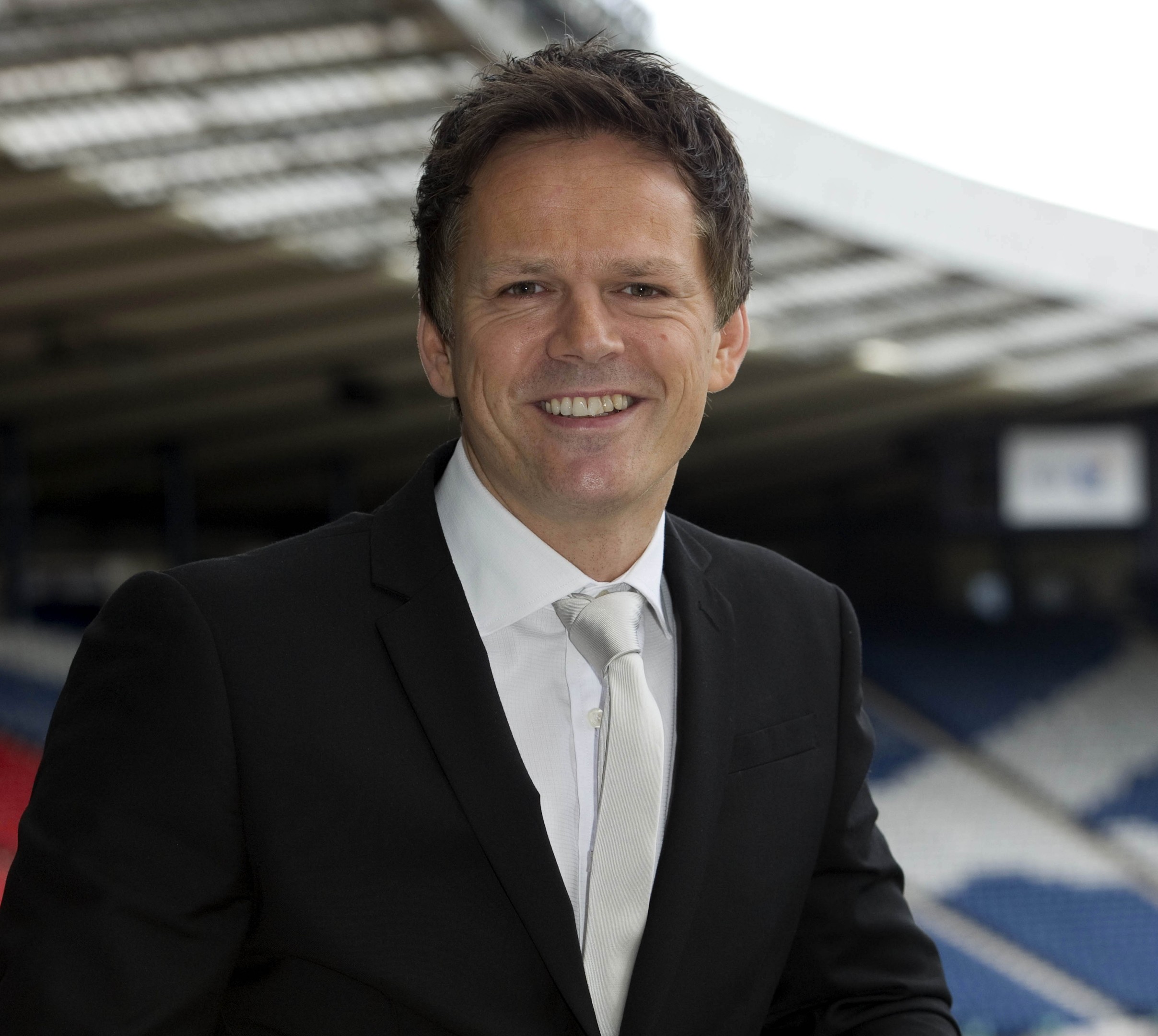 Former Scotland football star Scott Booth narrowly escaped a driving ban yesterday after he failed a breath test when police found him asleep in his car smelling of alcohol.
The former Aberdeen striker, who had been drinking, had had a tiff with his partner and decided not to go home and instead bed down for the night in his car.
Dumbarton Sheriff Court heard how police spotted the car in the car park of DIY store Homebase in Milngavie Shopping Centre around 2.05am on January 30 this year.
Depute fiscal Claire Wallace told the court police found Booth, now manager of Stenhousemuir FC, sitting in the driver's seat with the lights and the engine on.
She said: "He appeared to be asleep and they could smell alcohol from his breath."
She said they carried out a breath test which Booth, 42, failed. He was charged and taken to Clydebank Police Station where he refused to provide two specimens of breath.
His lawyer Liam O'Donnell said his client had decided to sleep in the car following a domestic argument with his partner.
Mr O'Donnell added: "He did not appreciate he was doing anything wrong. He did not think that sleeping in his car would cause him any conflict with the law. But it clearly does."
Pleading for Booth to be spared a ban, Mr O'Donnell said his client relied heavily on his car in his job as a football manager.
He said that although it was a part -time club and he was a part time manager, he did need it for club business five days a week.
Mr O'Donnell said that at the time of the incident Booth, who lives in Killearn, Stirlingshire, was a coach with the SFA .
Fining Booth £450 and putting ten penalty points on his licence, after he admitted failing to supply two specimens of breath, Sheriff Brian Cameron said: "I've listened to what Mr O'Donnell has had to say on your behalf and I'm satisfied that disqualification from driving in this case is discretionary.
"But I will require to impose ten penalty points on your licence and that leaves you on the brink of disqualification".
He was given 28 days to pay the fine.