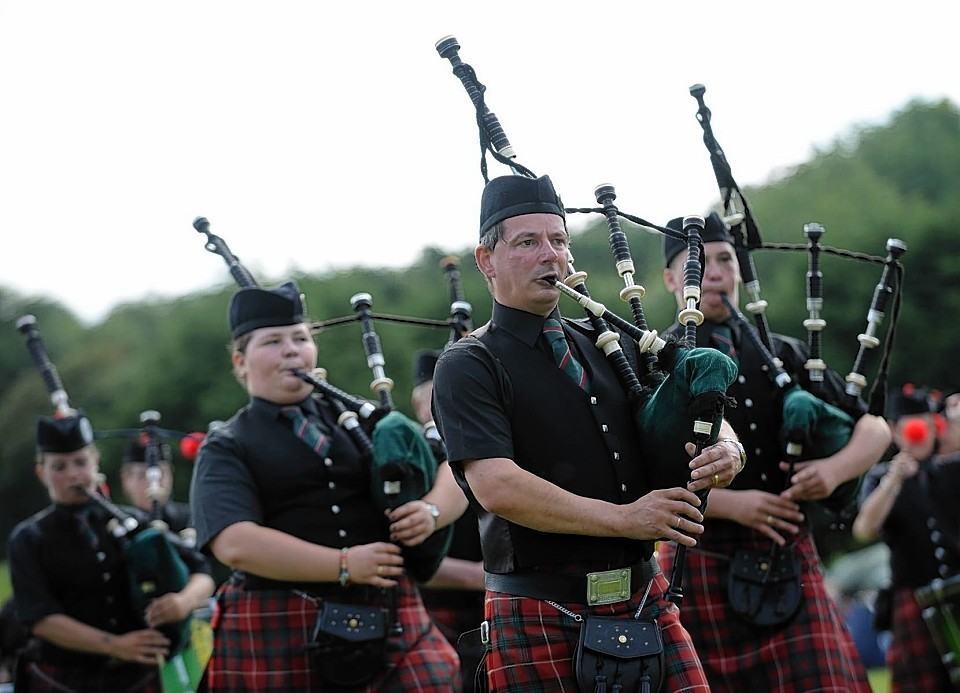 Visitors from all over the world are expected to attend the Stonehaven Highland Games this weekend with organisers promising the event is "back with a bang" following a two-year break.
To celebrate the revival, a pipe band competition will be held for the first time ever, with £2,000 prize money on offer.
Ahead of the main event on Sunday, a mini-Highland games will take place on Saturday between local schools who will compete in events such as the 400-metre and 800-metre races, long jump, high jump, tossing the caber and tug o' war.
Roger Barnett, chairman of the Stonehaven Highland Games committee, said: "Preparations are going very well.
"Stonehaven is a beautiful town and the event had a major impact on the community – a lot of people were asking 'why is it not taking place this year?'
"So that is why we decided to make the event a lot bigger, it is back with a bang.
"The pipe band competition is different for us and community groups can also take part, they do not have to be fully registered."
The five categories in the pipe band competition include the furthest travelled band, the best dressed drum major, pipe major and band and the most entertaining band with the winners taking home £400.
The town's Highland games were cancelled in 2012 for the first time since they began in 1978 after heavy rain flooded Minerwell Park.
And last year, the committee said the event could not be staged due to "operational" reasons.
But Mr Barnett said the community had rallied round to support the event's return.
"We have 45 volunteers working with us and we have had interest from overseas visitors for tickets from Canada, America and Asia and have scout groups coming from the south of England.
"The Highland games is massive for Stonehaven, depending on the weather obviously, but it will bring a lot of people to the businesses, the food outlets and the outdoor swimming pool.
"All these attractions will be noticed by people coming to the games."
For more information about Stonehaven Highland Games or the pipe band competition can contact Paulene McEwen, Stonehaven Highland Games secretary, on 07734212873.