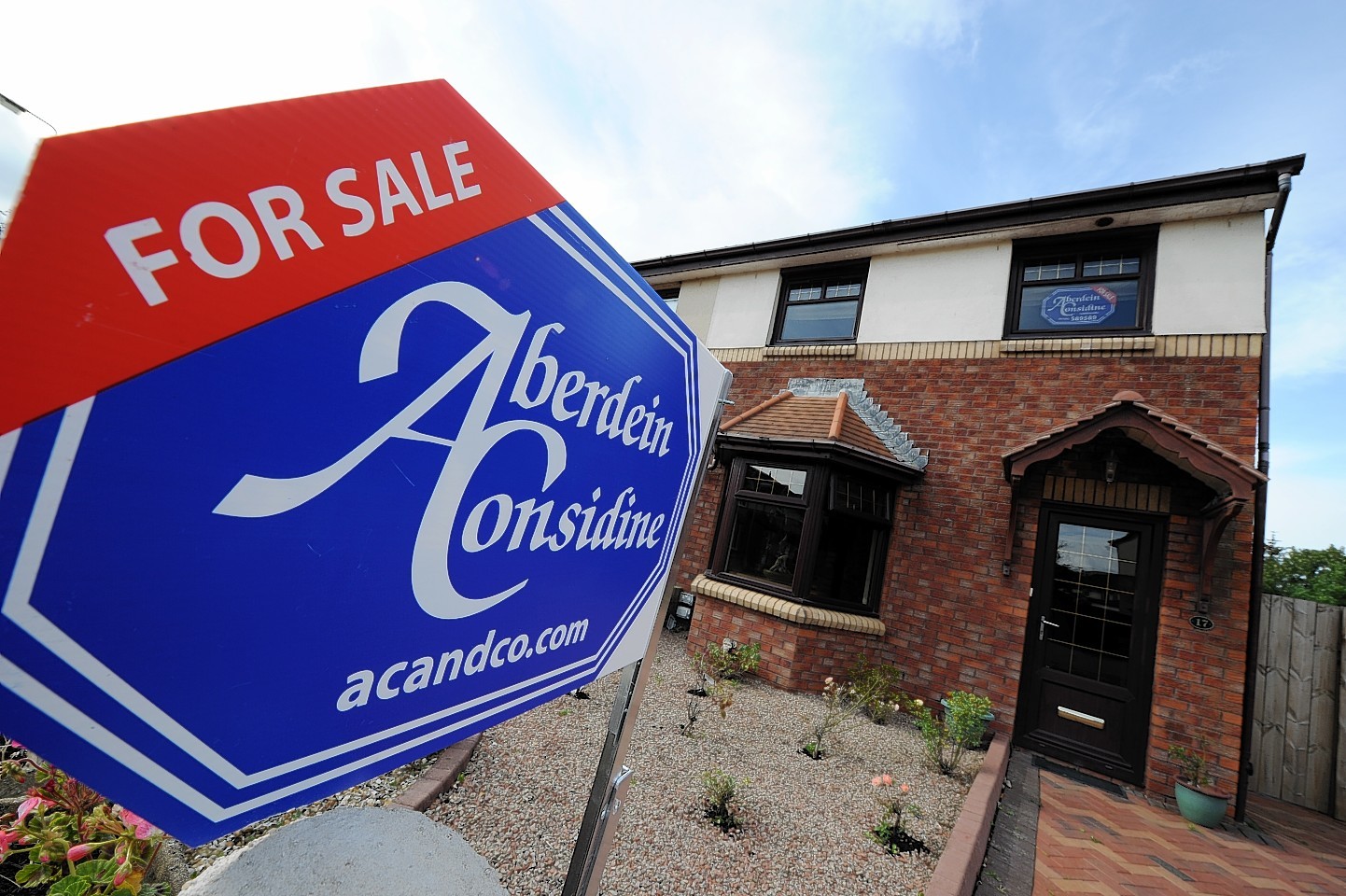 House prices in Aberdeen are rising by a staggering £5,000 a month, new figures have revealed.
The average price of a home in the city was £205,365 at the end of March but jumped 7.7% between April and June, adding £15,813 in just 91 days.
Solicitors Aberdein Considine said the surge – fuelled by the North Sea oil and gas sector – was also rippling out to Aberdeenshire, where "hot spots" such as Stonehaven and Inverurie have recorded increases of 18.8% and 14.5% compared to this time last year.
According to the Registers of Scotland, the average price of a home in Aberdeenshire is currently £225,135 – £12,348 more than it was at the end of March, equating to a £4,116 rise each month.
In Aberdeen, prices have risen by 13.6% since 2013, but if rates of growth continue, the city could be on course for an unprecedented 20% increase during this calendar year.
Bob Fraser, senior property partner at Aberdein Considine, said during the past six months, the market had been rising as fast as he had seen in three decades.
However, enthusiasm about the strength of the local economy was tempered by a leading housing and homelessness charity which last night described the rises as "shocking and extremely worrying".
Mr Fraser said buyers and sellers across the north-east were feeling the impact of Aberdeen's booming market.
He said: "Part of the reason the out-of-town areas are doing so well is there was a real shortage of properties in Aberdeen – stock was very low at the start of the year.
"People wanting to move house then started looking for places within an easy commuting distance of Aberdeen instead because they can pick up properties at a fairer price.
"Also, with all the industrial estates on the outskirts of the city, people often find it's easier to commute from outwith the city than from the city centre itself, so to many people it is a double bonus."
Mr Fraser said record levels of houses were also changing hands, despite the introduction of the Mortgage Market Review (MMR) earlier this year, which tightened the criteria for borrowers.
He said: "Back in 2007, it was quite easy to borrow 125% of a property.
"Now it is really very difficult to get anything more than 80%, which means a deposit of around £20,000 on an average one-bedroom flat priced at £100,000.
"It does make it much more difficult for people to get onto the property market in the first place."
Graeme Brown, director of housing and homelessness charity Shelter Scotland said the rises were "shocking and extremely worrying".
"We are seeing more people than ever come to us for housing and money and debt advice and that's why we are continuing to invest in our services in the city and across the region for those struggling," he said.
"The cost of private renting in Aberdeen is sky-rocketing and there simply aren't enough social homes to go round."
Local MSP Kevin Stewart also expressed concern, saying: "What we need to see in Aberdeen and the north-east is a lot more social housing being built and lower priced housing."