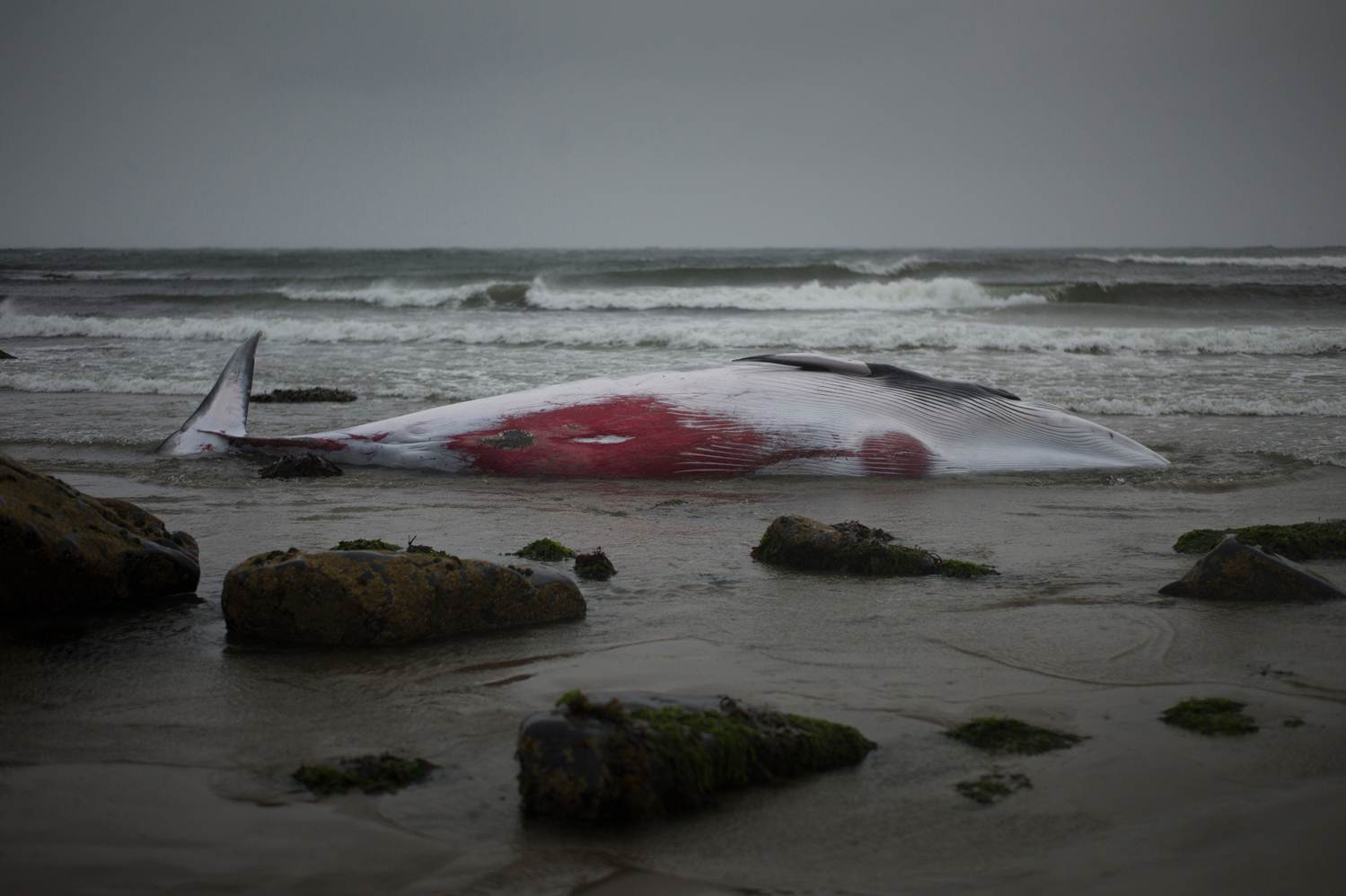 Council chiefs were last night playing a waiting game as high tides stalled an operation to remove a dead minke whale from a north-east beach.
The local authority plans to use a crane to shift the carcass from the sands at Whitehills near Banff.
It is not yet clear whether the huge mammal died at sea and was then washed ashore, or if it beached itself first.
But local harbour master Bertie Milne said he believed it had not been dead for long.
He said: "There has been the odd whale carcass here, but they've usually been pretty rotten."
Work to remove the animal had to be put on hold last night because of a high tide.
An Aberdeenshire Council spokesman said: "Council officers are monitoring the situation, and when the tide goes out a crane will be used to remove the whale."
A police spokeswoman said the force had been advising members of the public not to approach the dead whale, but stressed that it posed no danger to the public.
Dr Caroline Weir, a research fellow at Aberdeen University, said that it would be impossible to know why it had come ashore until a post-mortem had been carried out.
She added: "Sometimes, the cause of death is very obvious, for example a gaping propeller wound or entanglement in fishing gear.
"It may have died at sea and then drifted ashore, or it may have live-stranded.
The minke whale is the commonest of the baleen whales around Scotland, and the one people are most likely to see from headlands and ferries.
The Moray Firth provides rich feeding areas for the mammals during summer and autumn.
Females are up to 28ft long, and males only a little smaller.
They feed mainly in shallower water, rather than out in the open sea and will often come close to land, even entering estuaries, bays and inlets.
Minke whales feed on small fish, sandeels and plankton.