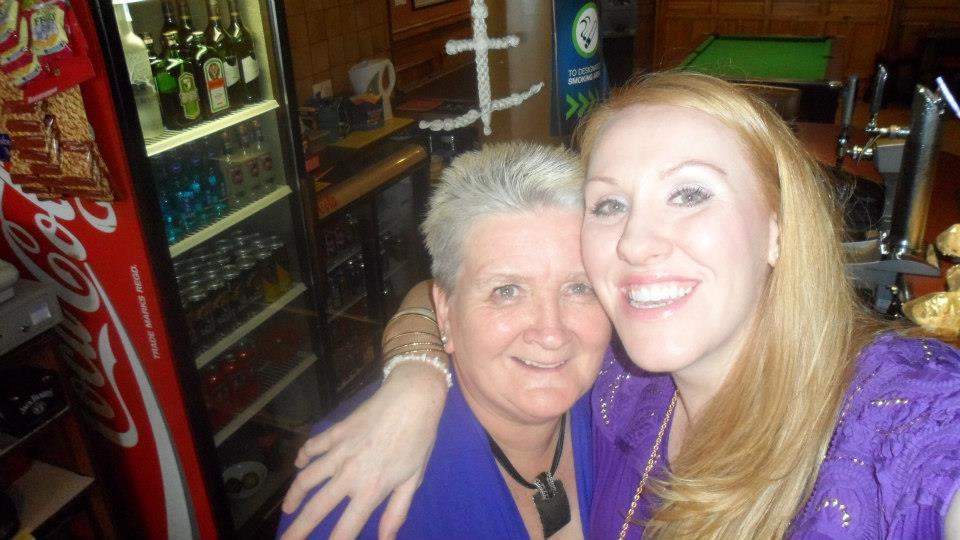 The barmaid star of the popular television series The Harbour has raised almost £10,000 for a breast cancer charity by charging patrons for selfies.
Val Morrison, 61, has been manning the pumps behind the bar of the Crown and Anchor at Regent Quay in Aberdeen for the past 20 years.
She rocketed to stardom after BBC documentary makers detailed the lives of the people who keep the city's bustling harbour industries moving.
Now, as the pub's resident celebrity, Mrs Morrison is constantly asked to pose for photographs with fans – and is using her newfound fame to raise cash for the Bosies breast cancer charity.
Mrs Morrison said: "All the young ones would start coming up to me and asking if I'd take a selfie with them, so I had the idea to make a little bit of money for breast cancer.
"Whenever folk would ask for a wee photo with me, I'd point to the charity box and tell them that it comes with a price.
"The generosity of everybody has been absolutely phenomenal, people have been popping 50 pence pieces, single pounds and even tenners into the charity box just to get a photo with that lady off the telly.
"I've been raising the money since about January, and so far I've made £9,225 which I've been giving to the Bosies breast cancer shop, because I've been friends with Maggie who runs it for many years."
The photogenic barmaid added: "I absolutely love fundraising for Bosies, I think I'll keep doing it until I die because it's such a good cause.
"A lot of the time when you give money to charity it goes all over the country, but I think it's important to keep the money where the people that donated it live, so they can see the benefits."
The Castlegate-based Bosies charity presented a £9,000 cheque to Aberdeen Royal Infirmary earlier this month to help aid breast cancer research.
Manager Maggie Lenahan said: "Val comes by with little bags of money every week, and it's incredible how it has piled up. We're glad we can use the funds to donate to ARI and help out our own charity."