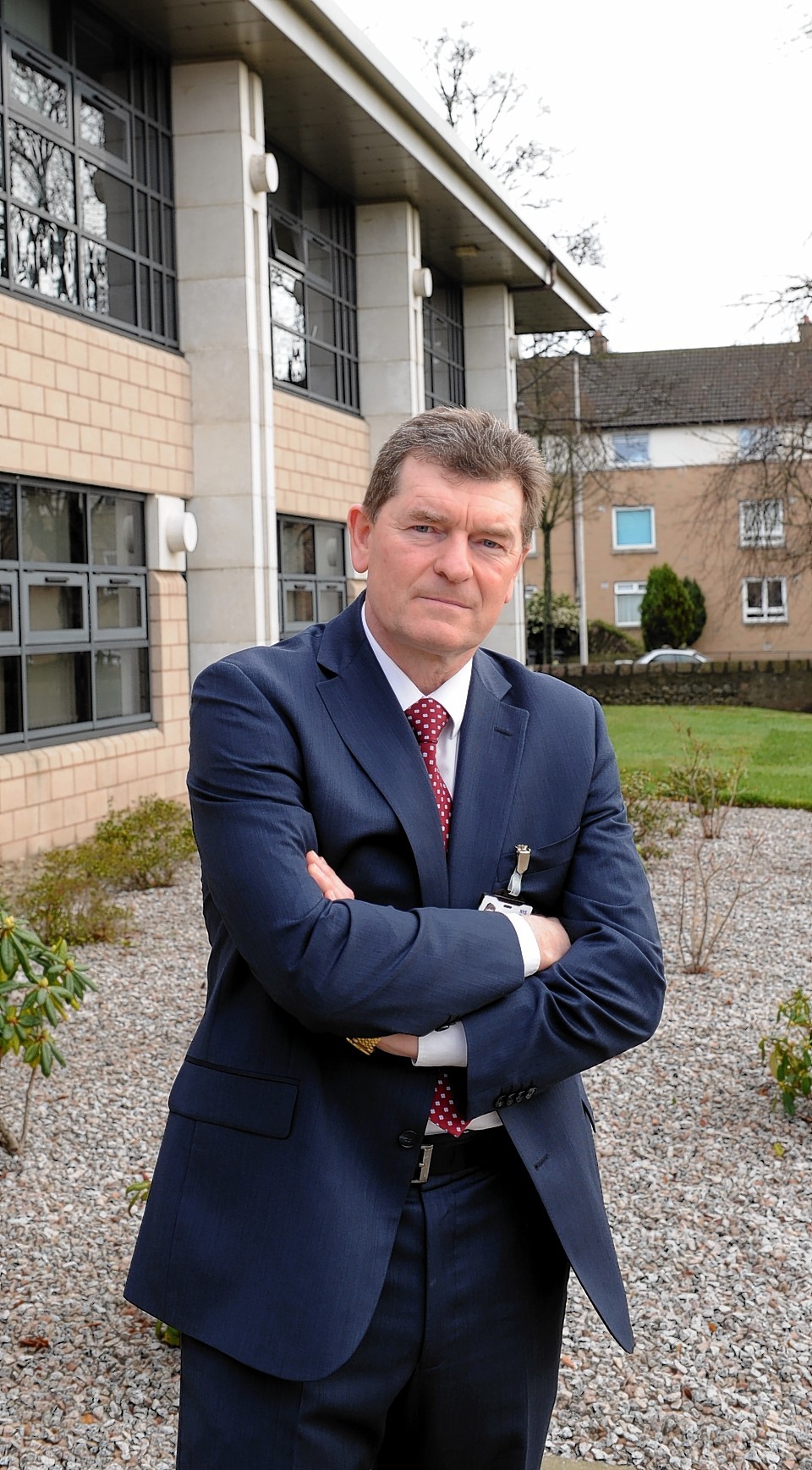 North-east politicians were split over what the early retirement of NHS chief executive Richard Carey might mean for the board.
The SNP said it would allow the stricken health board to move forward under new leadership, while opposition members said it was an indication of the "perfect storm" it was facing.
Sir Malcolm Bruce, Liberal Democrat MP for Gordon, said Mr Carey had taken an honourable decision.
"What is now abundantly clear is that NHS Grampian is suffering from a 'perfect storm' of increasing demand, difficulties finding staff, and a funding shortfall," he said.
"It is clear that the provision of health care in the north-east is in serious crisis."
NHS board member Barney Crockett said the whole process had been handled "deplorably" as he only learned of Mr Carey's retirement through the media.
"I don't think it is the right way to do things. To lose your chair and your chief executive at the same time is very far from what should be happening, especially if insufficient thought seems to be given to the future of the area," he said.
North-east Labour MSP Richard Baker said Mr Carey had faced "a thankless task".
"It is clear that there have been relationship issues within the organisation," he added.
"However, these will only have been exacerbated by a recruitment crisis in which lack of resources from the Scottish Government for our health board has been such a key factor."
Kevin Stewart, SNP MSP for Aberdeen Central, said the health board's new leaders must ensure the focus is on delivering the best possible service for patients.
"NHS Grampian's steadily increasing budget has allowed it to increase staff numbers and invest in facilities since the SNP took office," he said.
"That has been welcome progress for Aberdeen, but with fresh leadership comes a fresh opportunity to work with staff to better address the challenges that NHS Grampian will face in the years to come."
Maureen Watt, SNP MSP for Aberdeen South and North Kincardine, said: "I am confident that the appointment of new leadership in NHS Grampian will help to ensure that everyone at the health board works together to deliver continued improvement for patients."