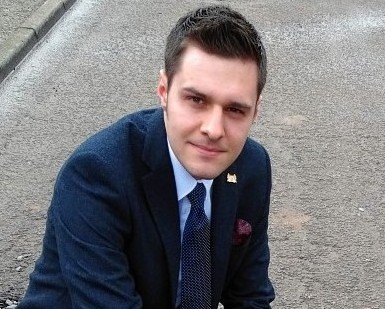 Plans for a multi-million pound bid to revitalise two Aberdeen city shopping centres could go ahead in a "speedy" manner after skipping the committee stage of the planning process.
The proposals for renewing the Bon Accord and St Nicholas centres include an 800-seat luxury cinema and seven new restaurants.
The plans, which could create up to 300 permanent jobs in the city centre, will not go under committee scrutiny and instead will be determined under delegated powers instead.
Councillor Ross Thomson of the council's planning development management committee said: "There are a few reasons for a proposal to go to committee, one of which is if six letters of objection or more are received.
"But for this proposal the decision is going to be made under delegated powers, because no objections have been submitted.
"Because it won't be going to committee there won't be a need for a report or things like that, so I would think that the whole process would be a bit speedier than if it were to go to a committee decision.
"I have seen the designs and appreciate their sympathetic nature.
"The design and materials that will be used work well to blend in with the surrounding area and its historic granite, especially around the Upperkirkgate and Marischal College.
"We need to attract as many people as we can to the city centre, and I welcome any development that can bring people into the city for shopping and relaxing.
The plans also include a new entrance from Upperkirkgate at Drum's Lane, which will lead to an external courtyard and provide access to the upper level of the mall.
Craig Stevenson, manager of the Bon Accord and St Nicholas centres said: "The was a very positive response when we announced the plans in the summer and since then we have been working closely with planners to refine the proposals ahead of a decision on our application for consent for development.
"We are proposing something different from anything else on offer in Aberdeen, with a focus on providing a high end leisure experience.
"The cinema would be unique to the city, with a luxury approach, and the intention would be to replicate that by attracting a number of new and exciting restaurant names to the north-east."