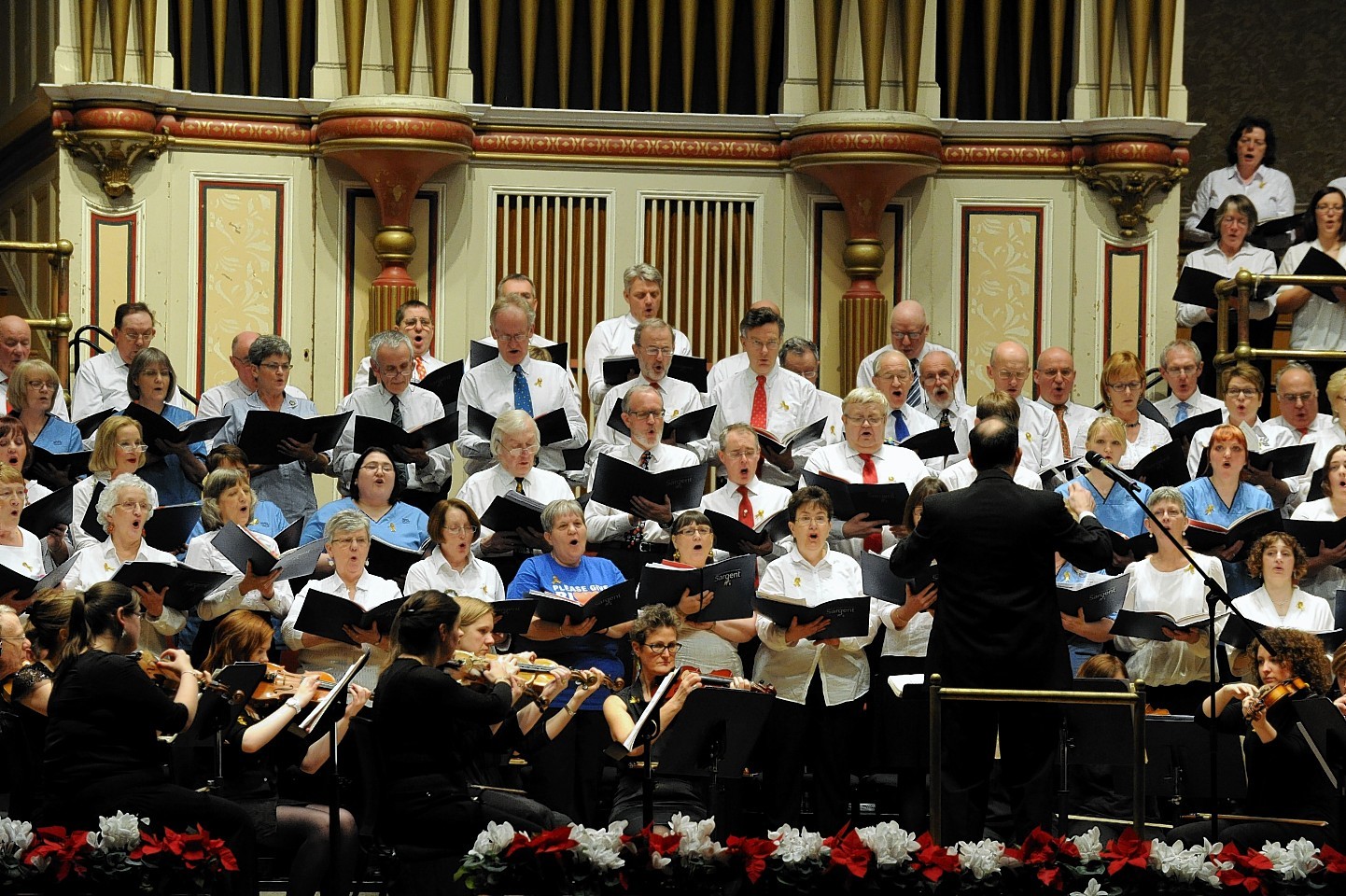 Festive harmonies and Christmas carols echoed around the Aberdeen Music Hall as the NHS Grampian Hospital's Christmas Carol Concert gave a children's cancer charity a major boost.
The annual event raises money for CLIC Sargent, which supports young people and children whose lives have been affected by the illness.
An enormous choir and a string section played holiday classics to a packed audience, including favourites such as Joy to the World, Hark The Herald Angels Sing, and O Holy Night.
However, the biggest rounds of applause were reserved for the children of the St Peter's Primary School Choir, who sang their hearts out as they performed Child of God and Showbiz Snowman, complete with Broadway-style jazz hands.
CLIC Sargent's fundraising manager for the north-east of Scotland, Holly Taylor, said: "This is a huge event for us up in the north-east, it raises thousands of pounds every year and provides a lot of practical, clinical and emotional support for families of children that are going through cancer in the area.
"One of the things that fundraisers like this help in Aberdeen is our CLIC Sargent social worker and a CLIC Sargent specialist cancer nurse, but it also helps fund our home from home scheme.
"Normally at some point during treatment children have to go down to Glasgow or Edinburgh for the main cancer treatment centres, so we have home from home accommodation which is within slipper distance for the family to stay free of charge, for the whole time the child is getting treatment."
Tim Ticker, conductor of the choir, said: "The singers behind me in the choir, they're at the front line of things at the hospital, and they know the worth of every single penny that goes directly to CLIC Sargent, and sometimes when I'm conducting away and I'm looking at the doctors and nurses of the choir, and all of a sudden I'll be aware they they've got tears in their eyes.
"It's because they become so emotional about the event, and they know how much it means to be there and raising money.
"Christmas is on the way, and the good thing about the concert is it really kick-starts the festive spirit, everyone did really well and it sounded really good."