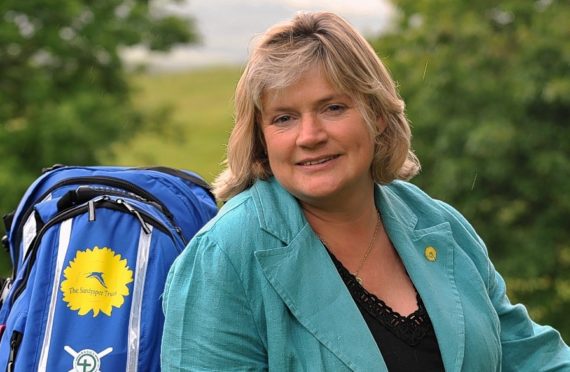 An innovative campaign that could prevent as many as 50 deaths a year in the north-east and Moray is set to be rolled out this year.
The Sandpiper Trust's "Sandpiper Wildcat" project aims to train emergency responders to deal specifically with cardiac arrests in towns and villages across rural Aberdeenshire.
Teams will be equipped with heart-start machines to give those dealing with cardiac arrests outwith the hospital environment the best chance of survival.
The idea was inspired by the Topcat study in Edinburgh, a collaboration between the NHS and Edinburgh University, which saw the survival rate for cardiac arrests rise from 8% to 26% using the model.
Thanks to the Sandpiper Trust and Basics Scotland, Grampian could be the first rural area in the country to bring live the project.
However, the campaign needs to raise £500,000 to buy 100 defibrillators and provide training for the scheme.
Funds will also be used to train residents in Aberdeenshire in using the equipment so they can respond to local emergencies when ambulances have further to travel.
The campaign has been given a significant head start thanks to £150,000 from NHS Grampian endowment fund.
Dr Colville Laird, medical advisor at the Sandpiper Trust and a director at Basics Scotland, said: "They have done this in Edinburgh where obviously there is quite a lot of ambulances. Whereas Grampian is quite a big area, the question is can we do the same kind of thing in more rural areas?
"We have looked at this in some detail. We have looked up all the people who had a cardiac arrest in Grampian over a year. We have looked where they were and how long it took to get an ambulance to them.
"We reckon that we need 100 extra defibrillators, we need these in 50 extra places in Grampian."
He added: "What we are hoping to do is to get people to actually have these defibrillators in their positions. Instead of defibrillators being in a location they will be with a person.
"This will be the first time in the world that this has ever been done. Nobody has actually tried to use this principal
"We think that this could save, in Grampian, up to 47 extra lives in addition to the ones already saved..
"We are hoping that this work will inform government policy for the future."
Sandpiper Trust co-founder, Claire Maitland, said: "If everything went 100% according to plan we'd like to start putting out the equipment on April 1 2015 and have everyone trained and in place by September 2015.
"We hope that people will understand the importance of this."