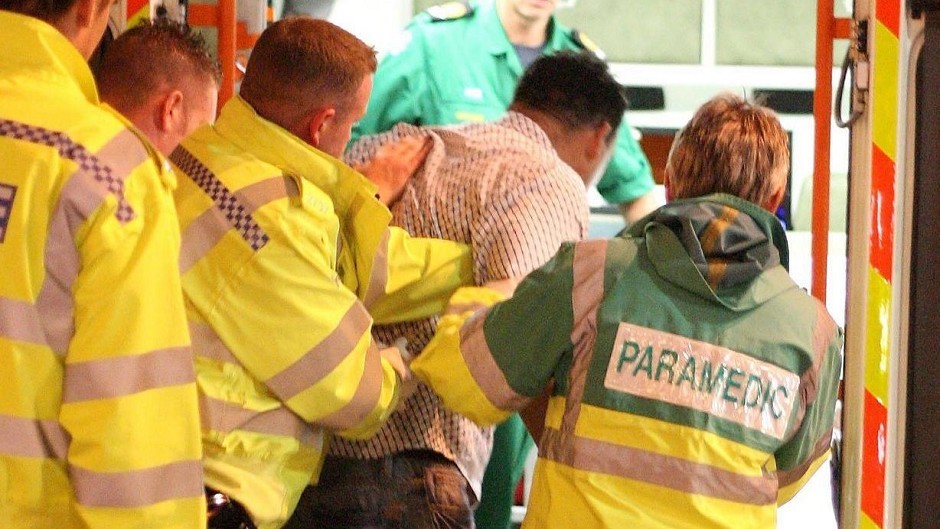 A special recovery centre for people who have had too much to drink should be set up in Aberdeen as a way of easing pressure on the local accident and emergency (A&E) department, according to the Tories.
According to the party studies have indicated as many as 21,000 people a year go to casualty departments solely because they are drunk, at an average cost of £100 per admission.
The Scottish Conservatives have proposed pilot recovery centres in Aberdeen, Edinburgh and Glasgow. The idea is for the police to take people to the centres rather than A&E, where they would be given time to sober up, with clinical nursing and other specialist staff on hand.
The plan would not mean that people with injuries or in genuine need – who happened to be drunk – would be diverted away from A&E.
The Tories said it would remind people that the real purpose of A&E is not to "mop up" after weekend excess but to support those who require emergency care.
Party health spokesman Jackson Carlaw said figures showed that around 70% of people who attend A&E require no further care.
"When so many patients are being sent home from A&E without requiring any significant further treatment, it does suggest that the service is being used far too casually by far too many," he said.
"By diverting alcohol cases away from A&E to specialist units, we will ensure that under pressure clinical staff concentrate vital resources on helping those genuinely in need of specialist A&E care.
"Recovery centres are up and running in America and Australia. However, in Scotland we have not seen any real national effort to deal with this increasing problem which now regularly overwhelms casualty."
North-east Labour MSP Richard Baker said Aberdeen already had such a facility.
He said: "The Conservatives don't need to look to America for this service as Albyn House has been running it's 'designated place facility' for many years in Aberdeen. So it is rather bizarre that they are proposing piloting a facility in Aberdeen when one already exists."
A Conservative spokesman said Albyn House was more like an alternative to police cells and did not have trained nurses on hand.
"I don't think the two are comparable," he said.