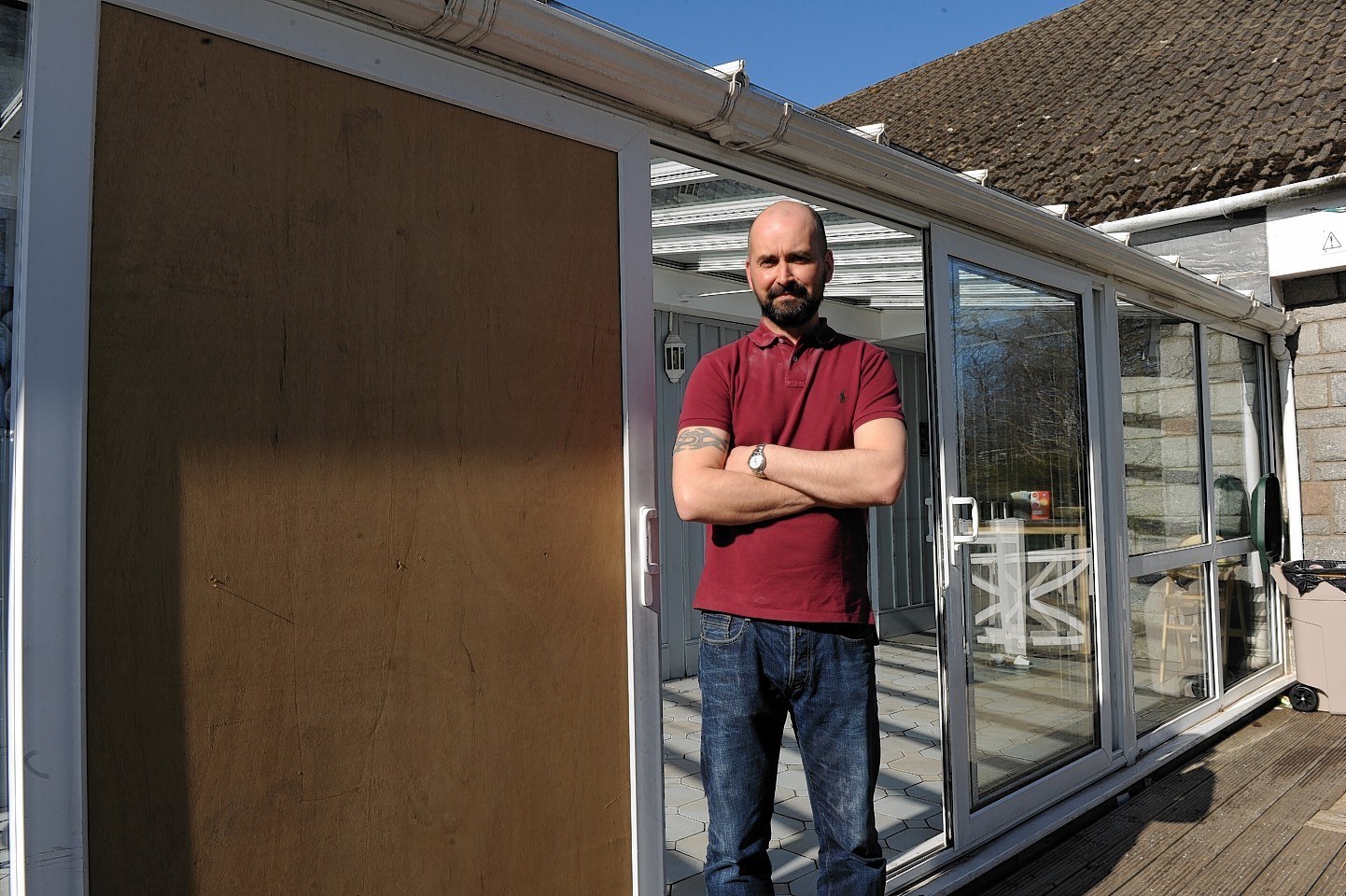 Callous vandals have targeted a popular attraction in one of Aberdeen's busiest parks.
Police are investigating after the culprits smashed a glass door at the Park Cafe in Duthie Park.
Last night the manager of the venue urged anyone with information to come forward.
Speaking after another busy day at the recently restored park, cafe manager Justin Barnett said it was "frustrating" that the incident had happened during the current spell of good weather.
He said: "It's the first time anything like this has happened.
"I think it must have been kids because there was nothing taken – when I came in and saw the door had been smashed I expected the place to be turned upside down.
"They also threw stones at the main door of the Winter Gardens but they didn't manage to break them because they have stronger glass.
"It's frustrating that it's happened at this time of year but at least we're covered by the insurance."
Tony Dawson, president of the Friends of Duthie Park, described the incident as "disappointing".
He added: "The people in Aberdeen are suffering because of the mindless damage of some individuals, especially when spring is here and the park is very, very busy.
"Vandalism in the park is not a major issue, the police are very vigilant in patrolling it, but we have had stones thrown through the windows of the Winter Gardens on occasion, which is very annoying. It's difficult to understand why someone would do this."
Police reckon the vandals struck between 6.15pm on Sunday night and 8.15am on Monday.
Constable Kyle McGivern, who is heading up the inquiry, said: "I would appeal to anyone who was in Duthie Park between these times and who either saw anyone throwing stones at any of the buildings, acting suspiciously, or has any information pertinent to the inquiry to contact Police Scotland on 101 or Crimstoppers on 0800 555 111."