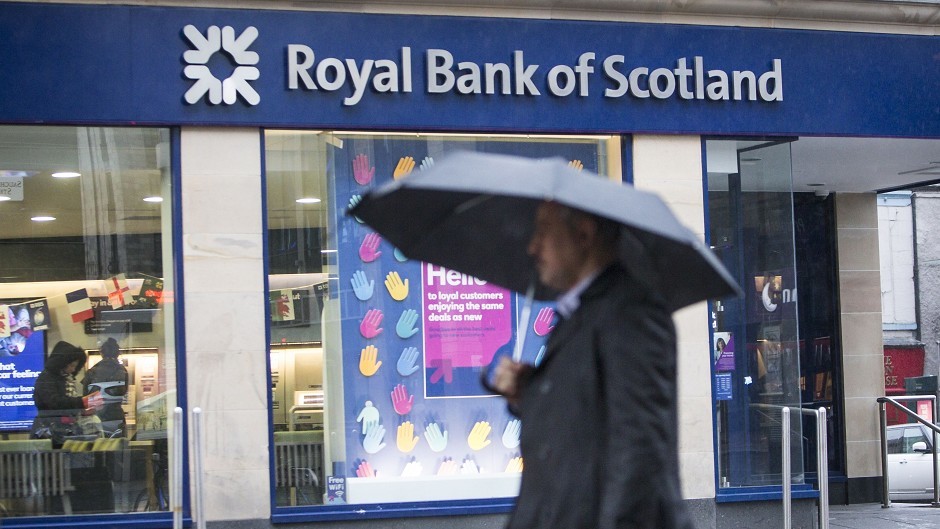 An Aberdeenshire town is to lose its only remaining bank.
The Royal Bank of Scotland announced yesterday it will close its Laurencekirk branch later this year.
The nearby Brechin branch will also close on November 4, as part of a swingeing closure programme the bank says is due to less face-to-face transactions and an increase in online banking.
RBS said in Laurencekirk, the number of transactions had fallen by 24% since 2011 – with only 40 customers using the branch on a regular weekly basis.
The bank has already announced 65 other branches will shut this year, including Alford, Lossiemouth, Keith, Lochinver and Stromness.
Last night, local councillors said they were disappointed by the news, and that it would come as a huge blow to the community.
Councillor Jean Dick said: "I'm absolutely shocked, I really am – it's the last bank in town.
"When I moved here 26 years ago there was a TSB, Clydesdale and the RBS. People will be very disappointed about this."
She added it seemed "short-sighted" of the branch given that hundreds of homes are planned for Laurencekirk and the surrounding area.
She was echoed by fellow Mearns councillor George Carr, who said: "It's a huge disappointment. It just means that people will have to go further afield for services and it's another nail in the coffin for local infrastructure."
Councillor Dave Stewart added: "There's not a lot in Laurencekirk, it seems like it's the soft mark. Every time they want to close something, they pick Laurencekirk.
"The banks have shown over the last 15 years they don't really care about their customers at all, it's a poor decision."
A spokeswoman for RBS said arrangements had been made with the local post office to ensure customers can access some services.
The town's two ATMs will remain, and a mobile bank service will be introduced after a consultation with the public.
A spokeswoman for the bank said: "We are committed to following the UK Government protocol on branch closures, and we have made the decision following careful consideration of a wide range of factors including branch usage and the alternative ways our customers bank with us locally.
"Between now and the closure date, we will engage with all of our customers, local businesses and the wider local community to make sure they are aware of the alternative ways of accessing their banking."