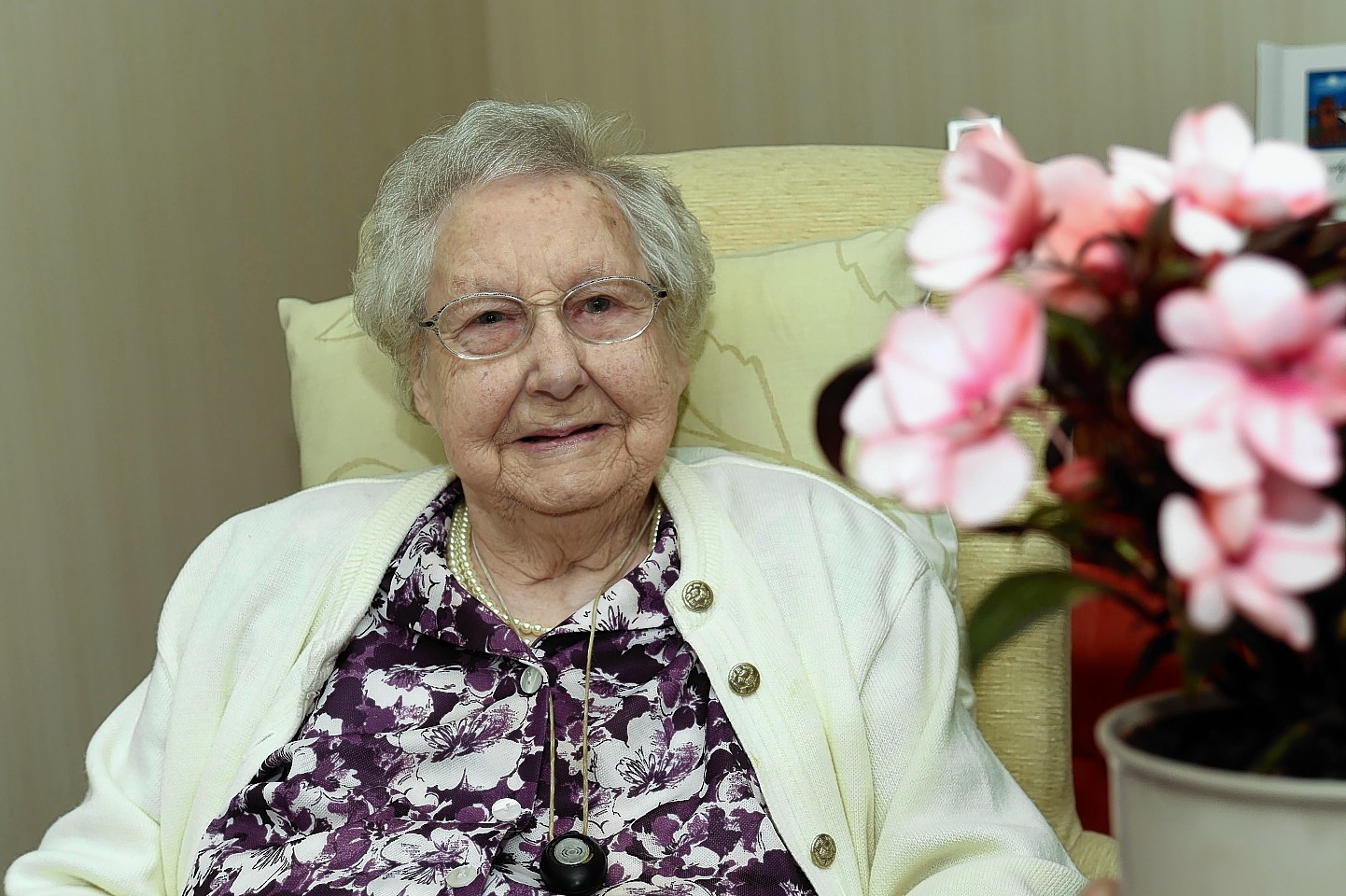 A north-east woman has celebrated her 100th birthday surrounded by her family.
Jessie Rennie, who lives in Crimond, reached the milestone year yesterday with gifts and cards from relatives and dignitaries piling up around her.
The centenarian, who has been married twice, was surrounded by her sons and daughters and their partners last night as she enjoyed her special day.
Her eldest daughter had flown in from Canada for the occasion.
Mrs Rennie said her secret to a long life was a simple one.
She said: "It's just hard work and living sober."
Eldest daughter, Christina Borchers, 69, said it had been a great day for the family.
She added: "There's been family and some local dignitaries bringing good wishes and telegrams. She's had a lovely time."
Son Charles Simpson Jr, 74, added that his mother's life had not been easy and that she had soldiered on after losing her first husband, Charles Simpson, in 1940 to meningitis.
The couple had three sons together.
Five years later, she re-married in 1945 to Wilson Rennie.
Mr Simpson said: "She's a sprightly woman."
"She lost her first husband in 1940 when at that time there was no cure for that type of thing. She met Wilson Rennie after we moved to Fetterangus."
Born in Strichen, Mrs Rennie has stayed in the north east all her life and retired to Crimond in 2000.
She marked her special day with well wishes from two sons, three daughters and 13 grandchildren. A third son, Douglas, died 15-years ago.