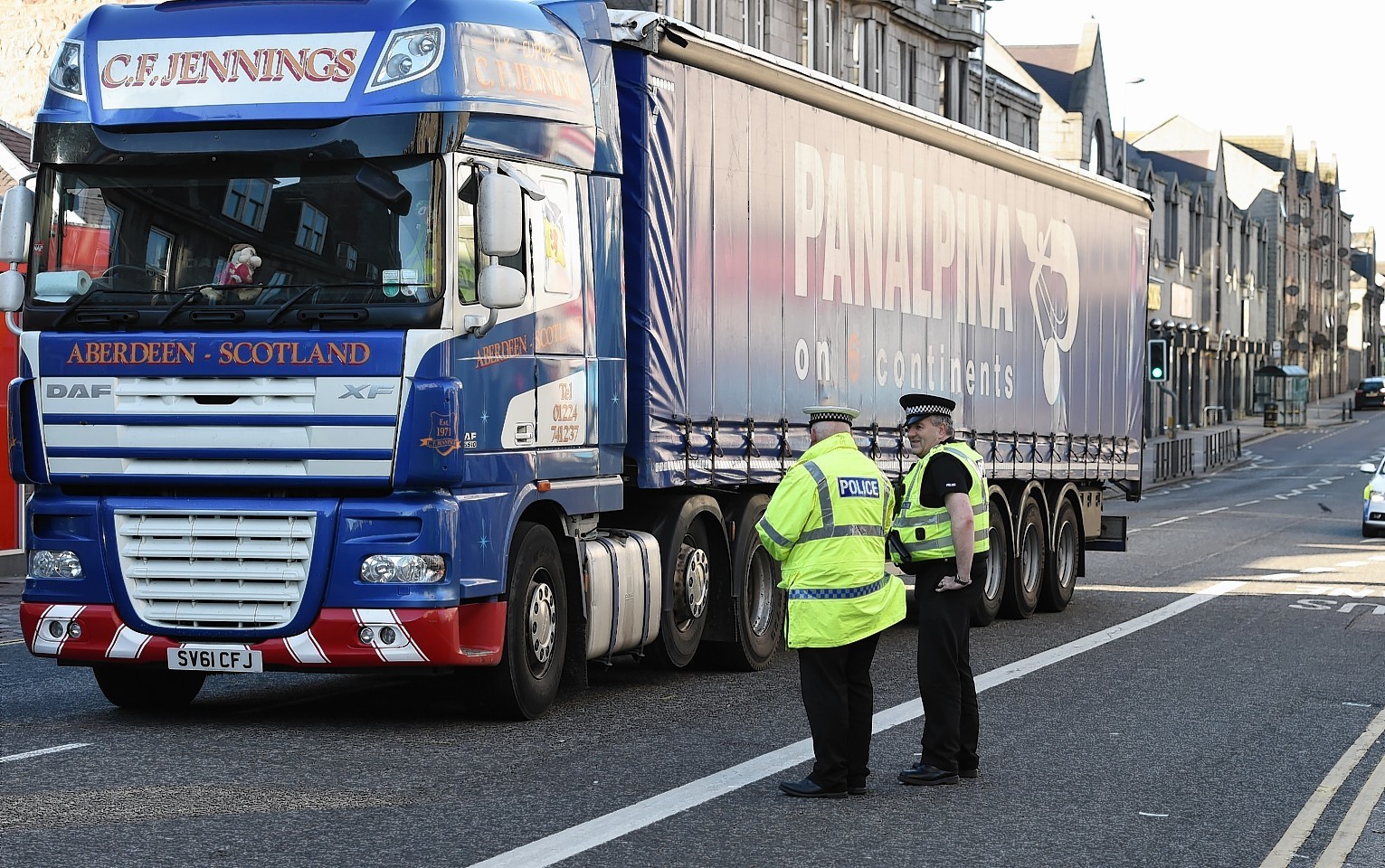 A woman was taken to hospital today after being hit by a lorry in Aberdeen.
The accident happened on King Street, near Morrisons, at about 2.30pm.
Shocked shoppers raced to help the woman, believed to be in her 20s, until emergency services arrived at the scene.
She was taken to Aberdeen Royal Infirmary, but a police spokesman said her condition was not life-threatening.
Eduardo Severino, who was working in the Piccolino wine store, was among those who saw the aftermath of the crash.
He said: "There was a young girl on her mobile who walked past the store and out onto the road.
"A car coming from her right stopped and she must have assumed the road was clear and she didn't see the lorry coming.
"I heard the collision and saw she had dropped to the floor, the lorry drive came running out and someone called an ambulance, which got here pretty fast."
The road was blocked for around two hours afterwards, with police officers diverting traffic from St Claire Street and East North Street and West North Street.
First Bus has three services which runs along King Street, which were diverted, causing some delays for passengers.