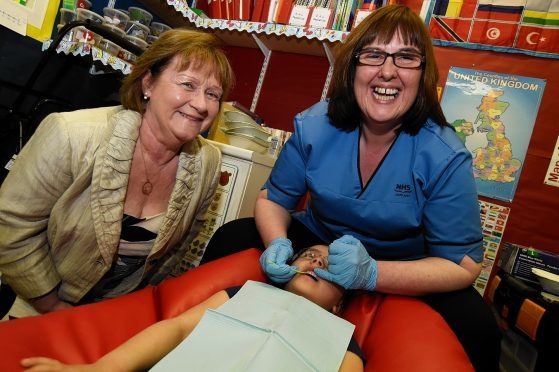 The number of children needing dental treatment at a north-east primary school has tumbled by 23% in the past year.
Peterhead Central Primary is taking part in the Childsmile campaign to tackle tooth decay in under 12s and has been highlighted as a success story.
The school's dental health support worker Alison Bruce has worked hard to ensure that the 60% of families who do not speak English as a first language have up to date health information.
The news comes six months after public health minister and Aberdeen South and North Kincardine MSP Maureen Watt visited the school to see the dental problems facing youngsters for herself.
Childsmile offers every child attending nursery and the most deprived primaries in Scotland free daily supervised tooth brushing, which is estimated to have saved £5million in dental costs.
Thanks to the programme, 99% of Central School pupils now brush at school and 94% have had fluoride varnish treatment.
The school's success was featured in NHS Scotland's annual report.