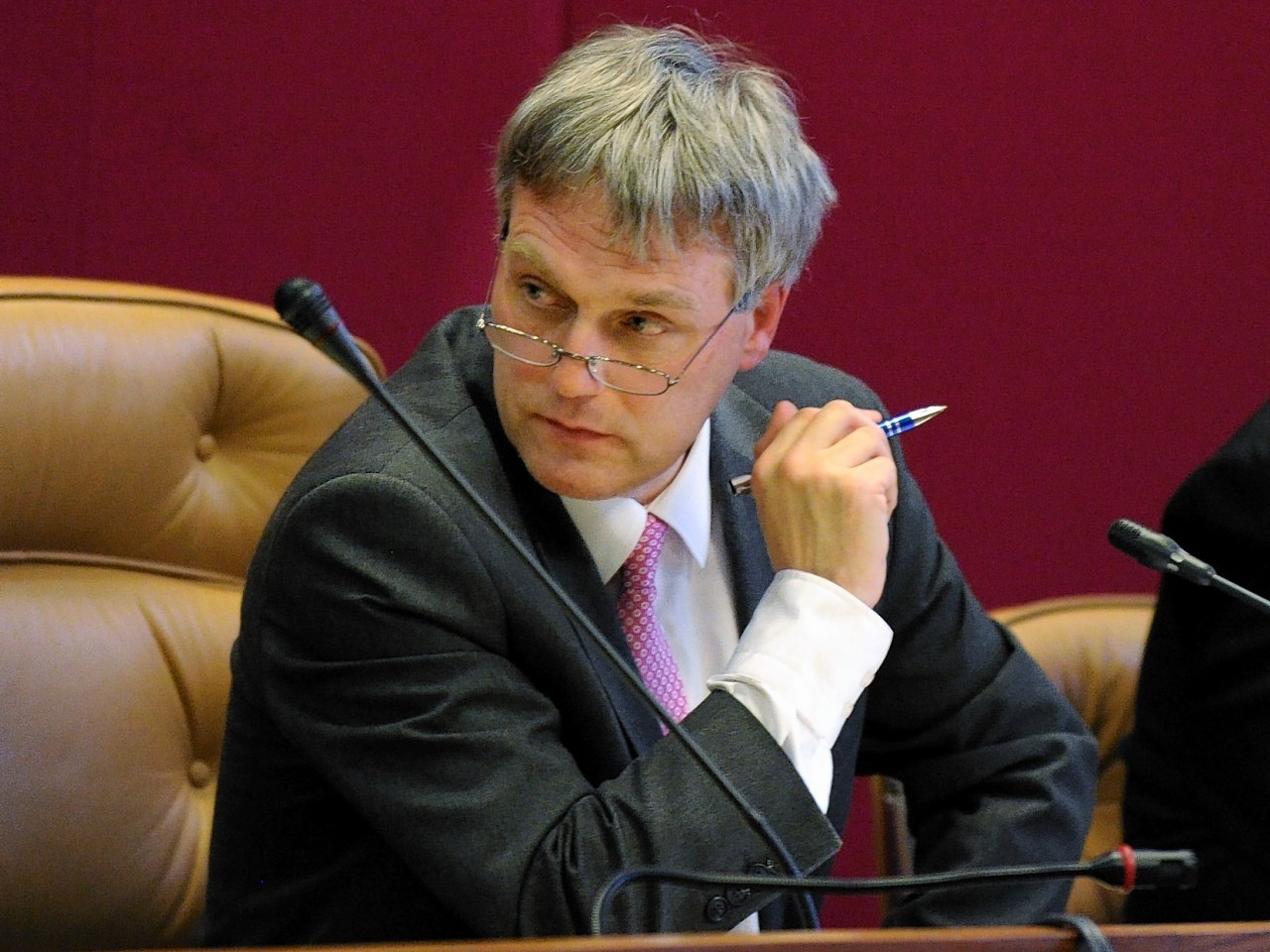 Aberdeen City Council could consider introducing a "mansion tax" on well-off families to help relieve swingeing cuts from central government.
Finance Convener Willie Young said they would contemplate raising higher council tax bands in a bid to protect services.
The move would help the council balance its books – but could also leave families who live in homes, valued in Band E and above, facing higher monthly bills.
Mr Young's comments came after Edinburgh City Council said they were "optimistic" about securing a deal with John Swinney to allow them to increase rates for wealthy homeowners.
Both Edinburgh and Aberdeen have some of the most expensive properties in Scotland.
Last night, the Scottish Government denied it had held any discussions with Edinburgh City Council's SNP leadership about such a move.
Mr Swinney has been under increasing pressure over his controversial council tax freeze after he cut the grant to local government by 3.5%.
Moray Council announced this week it would be raising rates by 18% in a bid to make up the shortfall.
Mr Young, who has been a vocal critic of the SNP administration's cuts to local government funding, said the move was worth exploring.
He added: "Anything that has an impact on mitigating these cuts would be good from our point of view.
"If there's something available, we would of course look at it."
But he said any information on such a move should be handled in an open and transparent way.
He added: "I am sure the rest of the local authorities would be far from pleased (if this was just a deal for Edinburgh).
"Edinburgh already gets more money than Aberdeen, so is this something on offer to us, or only for Edinburgh? Is Edinburgh getting special treatment over us?
"I will certainly write to John Swinney about this and try and find out more."
Today, Mr Young's party leader, Kezia Dugdale, will call on trade unionists to support her in opposing the cuts to local government funding, which she claims will damage education and social services.
A Scottish Government spokesman said: "We established the Commission on Local Tax Reform, jointly with COSLA, to allow an informed debate on the future of local taxation.
"This reported last month and before the end of the parliamentary term, the Scottish Government will bring forward a detailed plan for reform of the present council tax which will embody the principles of the Commission on Local Tax Reform's report."