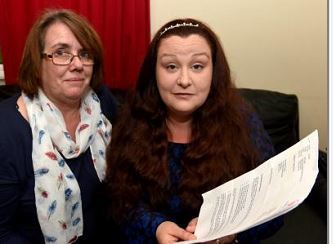 An education expert fears Aberdeen will be left with a "lost generation" of youngsters because the number of additional support needs teachers in city classrooms has been slashed.
Scottish Children's Services Coalition statistics show the local authority has lost more of the specialist staff than any other in Scotland – with the total falling from 191 in 2007 to 115 now.
And figures obtained under freedom of information legislation have revealed that of the 408 pupils excluded from schools in the city in the last academic year, 201 were identified as having additional support needs (ASN).
Aberdeen City Council is now under fire for getting rid of a number of ASN classroom assistants in 2011.
Last night, the head of an autism support group said she had been "snowed under" by requests for help by parents of excluded children.
Annette Masson, who runs the newly-founded Autism Specific Knowledge group in Aberdeen, branded the situation "disgraceful".
She said: "There are pupils in the city who are five to six years old with additional support needs who go into meltdown during school time.
"Pupils are being excluded because of challenging behaviour, but have no means of controlling this.
"The figures are disgraceful, the problem began six years ago when they got rid of classroom assistance because of the cuts they were making.
"They said there would not be a problem – but this is the result.
"These children are being placed in mainstream classes and it is disrupting other children, but no one speaks out because they don't want to be seen as not being inclusive."
One parent affected by the exclusions is Northfield mum Donna Burt, whose daughter is undergoing tests for Asperger's and was excluded from Heathryburn School.
She said: "I've queried with the teachers what is the point of them going in the first place.
"My daughter has been excluded for challenging behaviour.
"There are pupil support assistants but they have no training in special needs."
Stuart Jacob, of the Scottish Children's Services Coalition, said:
"The fact that the number of ASN teachers has fallen by 30% since 2010 in Aberdeen is deeply disturbing, especially as we are aware that more than one in five of the pupil population have ASN and we know the great benefits to be gained through early detection and intervention.
"If we are indeed to close the attainment gap and achieve the Scottish Government's aim of equal opportunity for all, it is this group of children and young people who disproportionately come from lower income families and areas of deprivation, who desperately need extra attention.
"Cutting numbers of these specialist staff will only serve to isolate more young people and their families.
"By reducing the number of these teachers we are preventing many of these vulnerable young people chance of achieving a positive school leaver destination, such as further education or employment, meaning that they are not achieving their full potential.
"I we don't act we are facing the worrying prospect of a lost generation of young people."
An Aberdeen City Council spokeswoman said: "Aberdeen City Council is committed to supporting effective inclusive practice and has invested heavily in this area.
"We have also worked with colleagues and partners to redesign how resources are allocated and accessed to ensure more timely intervention for children who need additional support in their learning.
"This includes a redeveloped and expanded autism outreach service.
"An important milestone for the council will be the opening of the Centre of Excellence in August 2017.
"The centre will house not only a school for children with severe and complex needs, but a central point from which families and school communities can access support and guidance from a range of services and partners."