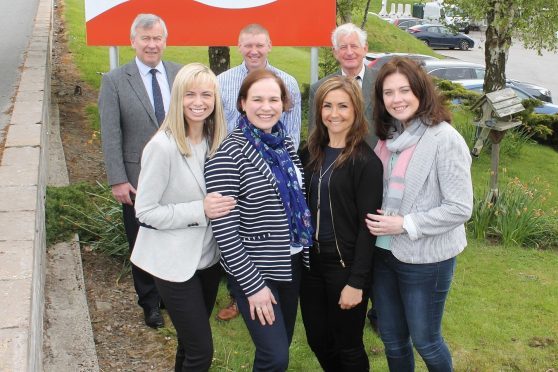 A group of friends behind a popular charity ball are calling it a day after raising more than £100,000 for good causes.
The Taylor Made Ball was launched in 2008 by family and friends of Taylor Dalgarno, who was diagnosed with a rare, life-threatening illness that affects just 10 children in the UK each year.
Having stopped breathing after catching a common cold when he was just six-months-old, parents Steven and Joyce were told their little boy had tracheal stenosis, which meant he had an extremely narrow windpipe.
Charity set up after Meldrum toddler dies gets £10,700 boost
When he caught a cold, his trachea became clogged, causing him to have difficulty breathing.
After three weeks in Edinburgh's cardiac intensive-care unit, Taylor was taken to Great Ormond Street Hospital in London for corrective surgery.
Doctors found his trachea was only two millimetres – about seven-hundredths of an inch – wide.
The operation, which involved cutting the windpipe and making it wider, was a success.
Now 10-years-old, Taylor is a happy, playful youngster, like any other child of his age.
After the shock, friends of Taylor's parents rallied round and decided to raise money in support – launching the Taylor Made Ball.
For a decade, friends Mike and Carol Wilson, of Auchnagatt, Robin and Laura Philip, of Oldmeldrum, Carol Thomson of Westhill, and Susan Cantlay, of Aberdeen have organised the event, alongside the Dalgarnos.
The first Taylor Made Ball in 2008 raised £7,200 for the Tracheal Team at Great Ormond Street.
Since then, the event has raised money for multiple, mainly local, good causes, including Grampian Children's Leukaemia Research Fund, the Cystic Fibrosis Trust, The Royal Aberdeen Children's Hospital Diabetes Clinic and Kayleigh's Wee Stars.
The final event, held at Buchan Braes Hotel near Peterhead earlier this year, supported farm supply firm Harbro with its 40th Anniversary Charity Challenge.
This week the committee handed over a cheque for £14,200.
Mrs Dalgarno, 43, of Claickriach Dairy, Maud, said: "Harbro has been one of our major and long-term supporters of our ball over the last 10 years.
"To show our appreciation for their continued support, we decided to raise money at our ball for their chosen charities, Kidney Kids Scotland, the Juvenile Diabetes Research Foundation. The British Heart Foundation and Clan.
Graham Baxter, Harbro managing director, said the business was overwhelmed with the support.
"Many of the committee are involved in agriculture and livestock and are longstanding customers so it was a natural fit for us to support their ball from the start," he said.
"Their donation of £14,200 from the 2017 ball has given our 40th Anniversary Charity Challenge a great boost."
Mrs Dalgarno added: "Having smashed our £100,000 target, we decided that this year's event was our last Taylor Made Ball.
"It has been a fantastic journey – we've met some truly amazing, brave, inspirational, and kind people along the way. We are deeply indebted to our families, friends, guests and sponsors for their great support over the years.
"We will look back on the £107,000 we raised with many fond memories."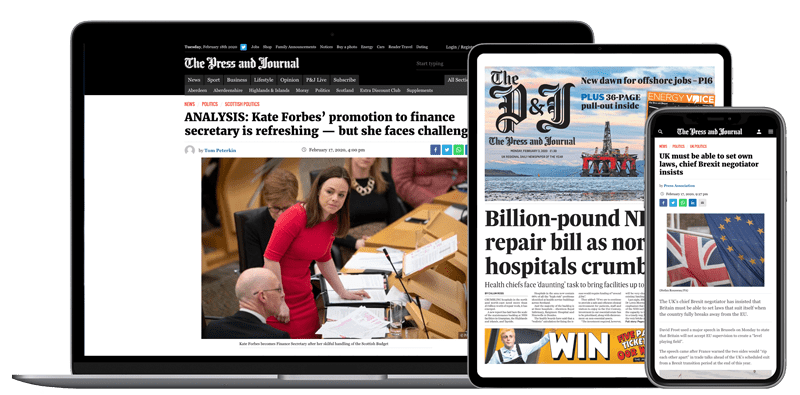 Help support quality local journalism … become a digital subscriber to The Press and Journal
For as little as £5.99 a month you can access all of our content, including Premium articles.
Subscribe