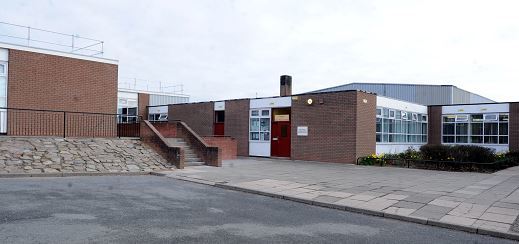 A vulnerable pupil, with special needs, managed to get out of an Aberdeen primary school this week, sparking anger at the council's lack of action to erect a long-awaited fence.
The incident was not the first time a child has left the grounds of Dyce primary school and parents have expressed their concerns over the lack of security within the facility.
One said: "I'm really worried about the safety of my child at the school. You expect that, when you wave them off in the morning, they will be cared for and looked after.
"It's shocking this happened – this is just an accident waiting to happen.
"The council really need to get on with the job and build our fence. I can't believe it has taken so long."
Work has yet to start on the construction of a fence around the school, despite a pledge by Aberdeen City Council last year, following a similar incident.
Noah Rae was a pupil at the Gordon Terrace School when he managed to walk to the shopping centre in Dyce nearly a mile away in June last year.
A spokeswoman for the parent council said: "We have been in talks with the council for some time now and are hoping the fence will be erected soon."
Another parent yesterday voiced her frustration and said: "We've been trying to get this fence up for the last two years.
"We had the final plans presented at a parent council meeting this week and were told work is supposed to start within the month.
"We really need this fence up."
The local authority recently awarded a £45,000 contract for the works to Fife-based James Strang Ltd.
A council spokesperson confirmed the fence would be erected by the end of October and said: "We can confirm a pupil did walk out the school at lunchtime yesterday.
"However, a teacher was behind him at all times and persuaded the pupil to return to school.
"The original specifications for the fence included the provision of a footpath around the external perimeter of the fence.
"However, when the specifications were costed, it became clear the cost of the project including the footpath would greatly exceed the available budget.
"Given the priority is to ensure the safety and security of children at the school, the decision was taken to proceed with installing the fence but not the footpath."