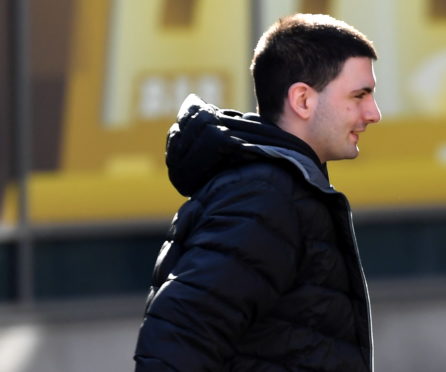 A man on trial accused of leaving an eight-year-old boy seriously injured in a moped crash told officers "it was me" when asked about a dangerous driving incident, a court heard yesterday.
Paul Jessiman was visited by officers the day after the child was allegedly knocked off his blue BMX bicycle on September 3, 2017 in the Cornhill area of Aberdeen.
Giving evidence at the trial yesterday, Detective Constable Lewis Murray said he had gone to Jessiman's home on Gladstone Place in the city to ask if he knew of the alleged incident involving his moped, with the registration number SV10 EDD.
DC Murray said he had asked Jessiman about an alleged dangerous driving incident the previous day.
When asked what Jessiman's reply was, DC Murray said: "Jessiman said – 'it was me; and it's silver'."
Jessiman, 20, is facing charges of causing a child severe injury by driving dangerously on a closed off section of road near where the boy was playing.
He is claimed to have failed to have taken appropriate action to avoid the child, who cannot be named for legal reasons, who was on a bicycle at the time.
Jessmian is further claimed to have been driving with no insurance and without a licence and failing to report an accident to the police.
Jurors also heard from two expert paint analysis witnesses and were shown photographs of both the boy's blue BMX bike and the silver moped owned by Jessiman.
Fiscal depute Katy Begg asked forensic scientist for the Scottish police authority, Louise Sonstebo, if she thought the silver paint smear found on the blue BMX could have come from the moped.
---
>> Keep up to date with the latest news with The P&J newsletter
---
Giving evidence, Ms Sonstebo concluded that the BMX had "forceful contact" with the moped and with "significant enough" force that it broke down a "solid paint into a smear".
She went on to say that paint samples taken from different areas of the BMX and the moped had shown that the silver paint had come from a "common origin" and explained that it was "rare" to ever find an exact match.
Defence lawyer Graeme Morrison called another paint expert, Alan Henderson, to give evidence on his report.
Mr Henderson agreed that he had "no problem" with the suggestion that the silver paint found on the BMX could have come from the moped, but highlighted that another smear of blue paint found on the plastic bumper of the moped would have been "disregarded" if he had been investigating.
He went on to explain that under detailed forensic chemical testing, an element was found in the paint sample on the moped's bumper which was not visible on the sample taken from the BMX.
Mr Henderson said: "I would have gone back to the BMX and would have taken further control samples as it is possible more than one paint was used to paint the different section of the bike during construction."
The trial, before Sheriff Morag McLauchlan, will continue at Aberdeen Sheriff Court today.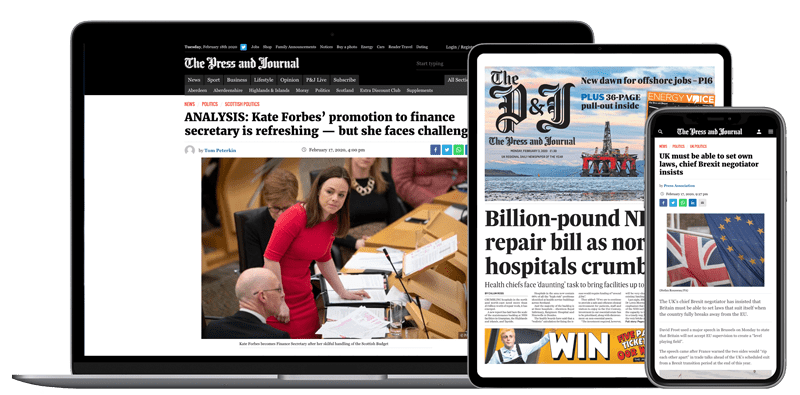 Help support quality local journalism … become a digital subscriber to The Press and Journal
For as little as £5.99 a month you can access all of our content, including Premium articles.
Subscribe