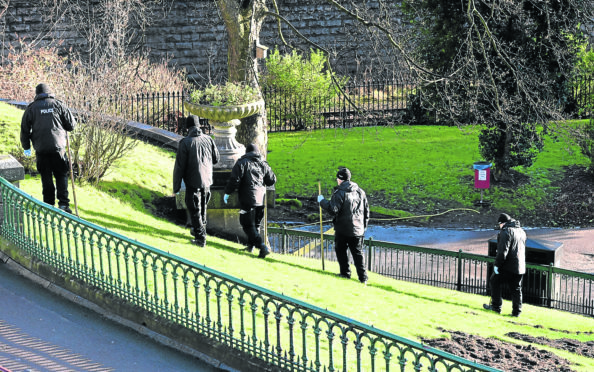 A man has gone on trial accused of raping a woman in Aberdeen's Union Terrace Gardens.
Daniel Sangster is accused of assaulting and raping the woman on March 27, 2016.
The 29-year-old, of the city's Gaitside Drive, denies the allegation.
His alleged victim, who cannot be named for legal reasons, gave evidence via a video link.
She said she had been left "distraught" and "disgusted" after an ordeal that she claimed began when she met Sangster in a city nightclub.
The court was told the pair had met on March 26 at the former Priory nightclub, before deciding to share a taxi home at around 3am on March 27.
The woman said they had taken a detour through Union Terrace Gardens where the woman, now in her 30s, claims Sangster sexually assaulted her.
"He put my hands behind my back and held them tight," she said.
---
>> Keep up to date with the latest news with The P&J newsletter
---
"I asked what he was doing and I'm sure I asked him to stop.
"It lasted maybe between 30 and 40 seconds, until I screamed for help and swung my bag at him and he ran away.
"I was sick because I was so scared. I then tried to get out of Union Terrace Gardens as quickly as possible."
The woman met friends at the taxi rank before calling another pal to give her a lift home.
She said that when she arrived home she called the police.
Advocate depute Margaret Barron, prosecuting, asked the woman if she had wanted to have sex that night, saying: "He held your wrists behind you back, pulled your underwear down – did you want that?"
The woman replied: "No".
Ms Barron asked: "On your way back did you speak to anyone?"
The woman explained that she had confided in an acquaintance, who had also been at the Priory that night, on Belmont Street, and told him what happened, before she "slid down one of the walls and broke down".
"What happened hit like a ton of bricks in that moment," she said.
"I was shaking and crying because of what had happened. I felt disgusted and horrible."
Sangster's counsel, solicitor-advocate Chris Fyffe, questioned the woman on her motives as she left the Priory with Sangster, suggesting that the pair had been "flirting" on their exit from the club.
She told jurors they "could have been" but that while he was "a good looking man" she was just out of a lengthy relationship and "not looking for anything".
Mr Fyffe suggested to her that she had gone to Union Terrace Gardens with the intention of having sexual intercourse and that Sangster had rejected her advances, before calling her a "nasty word" and leaving.
She dismissed that suggestion and said: "I just thought we were walking through Union Terrace Gardens as a detour to the taxi rank and that he just wanted to get to know me better."
The witness added: "There was a lot of chat and I can't remember everything that was said.
"It was three years ago.
"I maybe had a giggle but I had no intentions of doing anything with anyone.
"I wasn't interested. I was just out to have a good time with my girls."
The trial, before Lord Alan Turnbull and a jury of seven men and eight women, continues.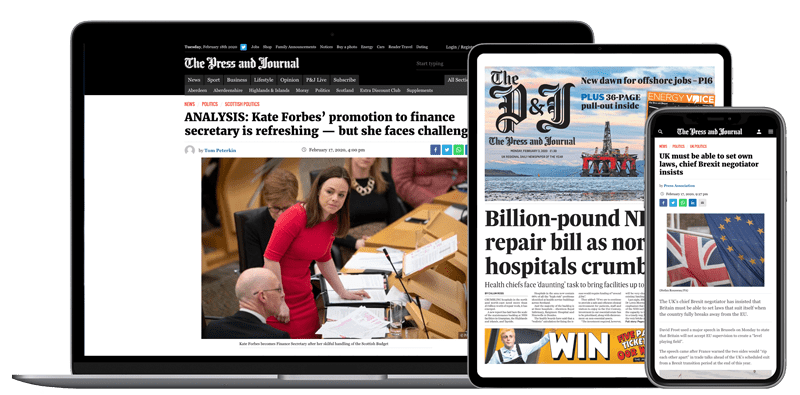 Help support quality local journalism … become a digital subscriber to The Press and Journal
For as little as £5.99 a month you can access all of our content, including Premium articles.
Subscribe