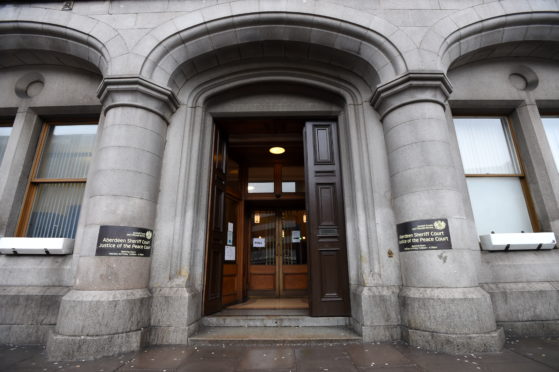 A drug dealer caught in the act while holding hundreds of pounds in cash has been ordered to carry out unpaid work.
Dylan Dunlop appeared at Aberdeen Sheriff Court yesterday after admitting that he had supplied heroin to people at various locations in the city.
The 23-year-old first came to the attention of police when he was spotted "loitering" around Bonnyview Drive in Northfield on June 13.
Fiscal depute Christie Ward said: "He walked to the rear of a block of flats there, and officers observed a witness with two £10 notes in his hand.
"The accused appeared to be cycling towards that particular person."
Suspicious that Dunlop was about to enter some sort of illicit transaction, he was cautioned and searched.
Police found he was carrying £515 in cash, a "quantity" of heroin in various small packages and a mobile phone.
Ms Ward told the court: "Messages were sent from and to various contacts including 'What you need?' and 'Be there in 10-15 minutes'."
Sheriff Valerie Johnston said: "This is a serious offence and I'm sure you know that now."
She sentenced Dunlop, of Marchburn Road, Aberdeen, to 120 hours of unpaid work.