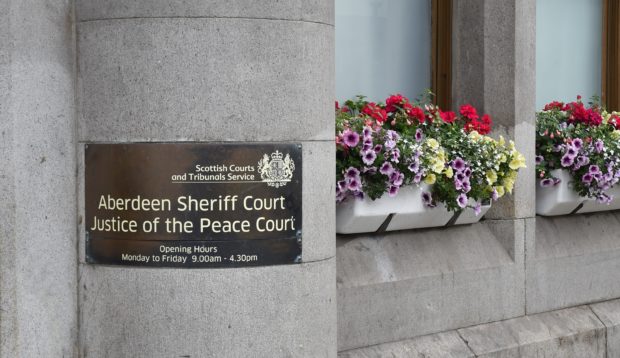 An Aberdeen woman launched an unprovoked attack on a student lawyer upon overhearing what her job was while drinking after a funeral.
Nicola Walker, of Clifton Road, had attended the function earlier in the day on Thursday, March 12, and was outside the Red Lion Bar on the Spital towards 11pm when the assault took place.
Aberdeen Sheriff Court heard yesterday that she was outside the pub having a cigarette when she began listening in to another chat nearby.
When it was mentioned that the nearby stranger was a student lawyer, Walker flew into a rage.
The 40-year-old interrupted the conversation, asking the woman to repeat what her occupation was.
The court heard that the startled woman tried to calm the situation by  holding her hands up and saying she was "not that type of lawyer".
But Walker replied that "the lot of you are scumbags" and lunged towards her.
After being hit on the face, the victim struggled to try and get away from Walker when her head was struck against the back of a car.
A second woman intervened to try and break up the assault, but she was then grabbed by the neck and pushed to the ground as Walker got on top of her.
Friends of the attacker then managed to get her off of the other woman, the court heard.
When police attended, they noted that the first victim had a red mark to the side of her face and the second didn't appear to have any noticeable injuries.
Walker later pleaded guilty to assaulting the woman by grabbing her by the throat, punching her on the head and "repeatedly grabbing and punching her".
She also admitting assaulting another woman by grabbing her by the throat and pushing her to the ground.
Walker pleaded guilty via a letter, writing that she was "disgusted" at her behaviour and had consumed too much alcohol on the day in question.
Numerous prescriptions were shown to the sheriff to document the medication she was on at the time.
Sheriff Graeme Napier ordered Walker to pay two compensation orders to both victims, coming to a total of £550.