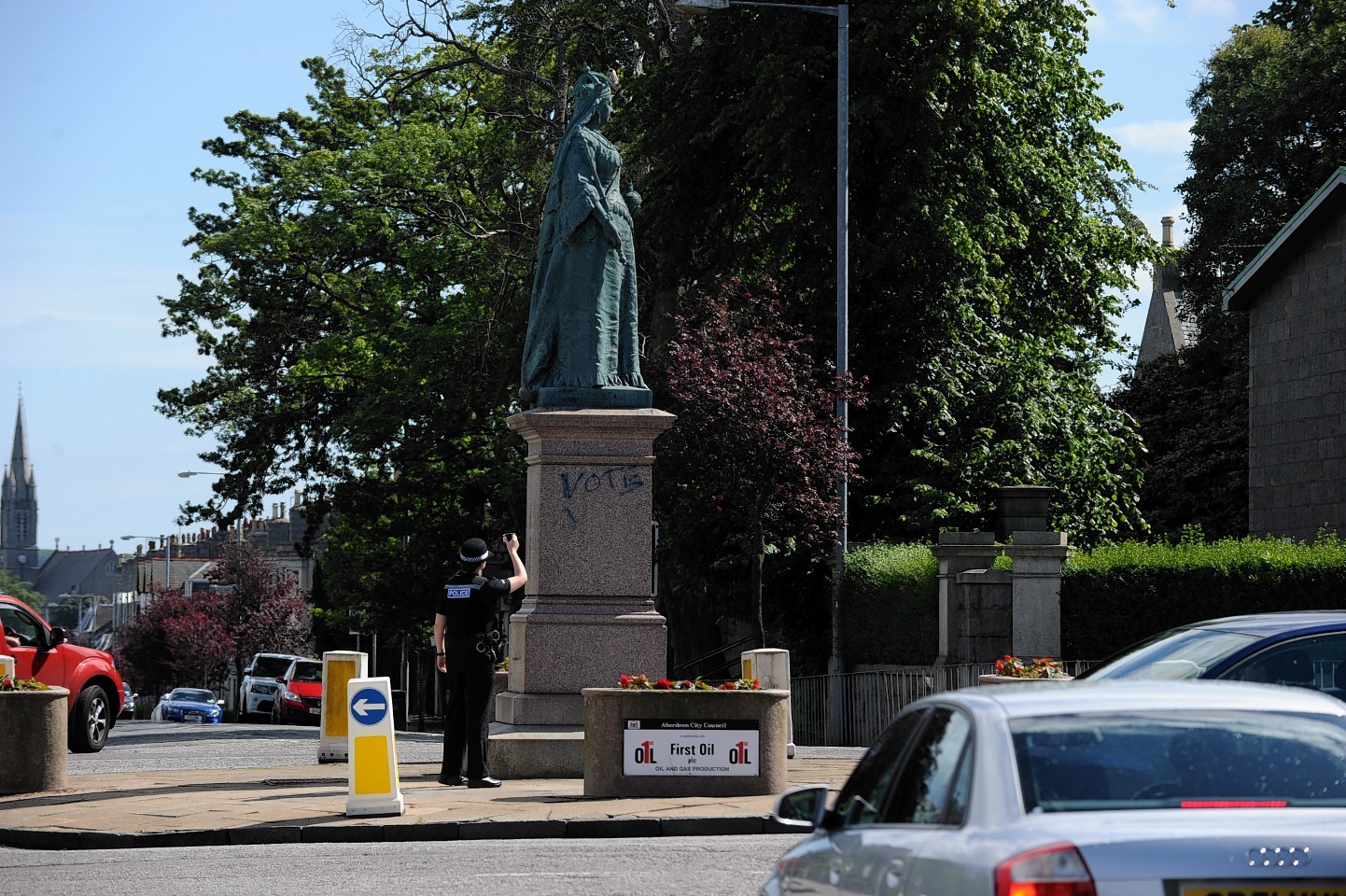 A statue of Queen Victoria has become the latest target of pro-nationalist graffiti in Aberdeen's west end.
The plinth on Queen's Cross roundabout has been daubed with "Vote Yes" with the blue spray paint also used to brand the walls of homes and businesses in the city.
The Yes Scotland campaign has condemned vandals and said there is no excuse for criminal acts in the run-up to the referendum.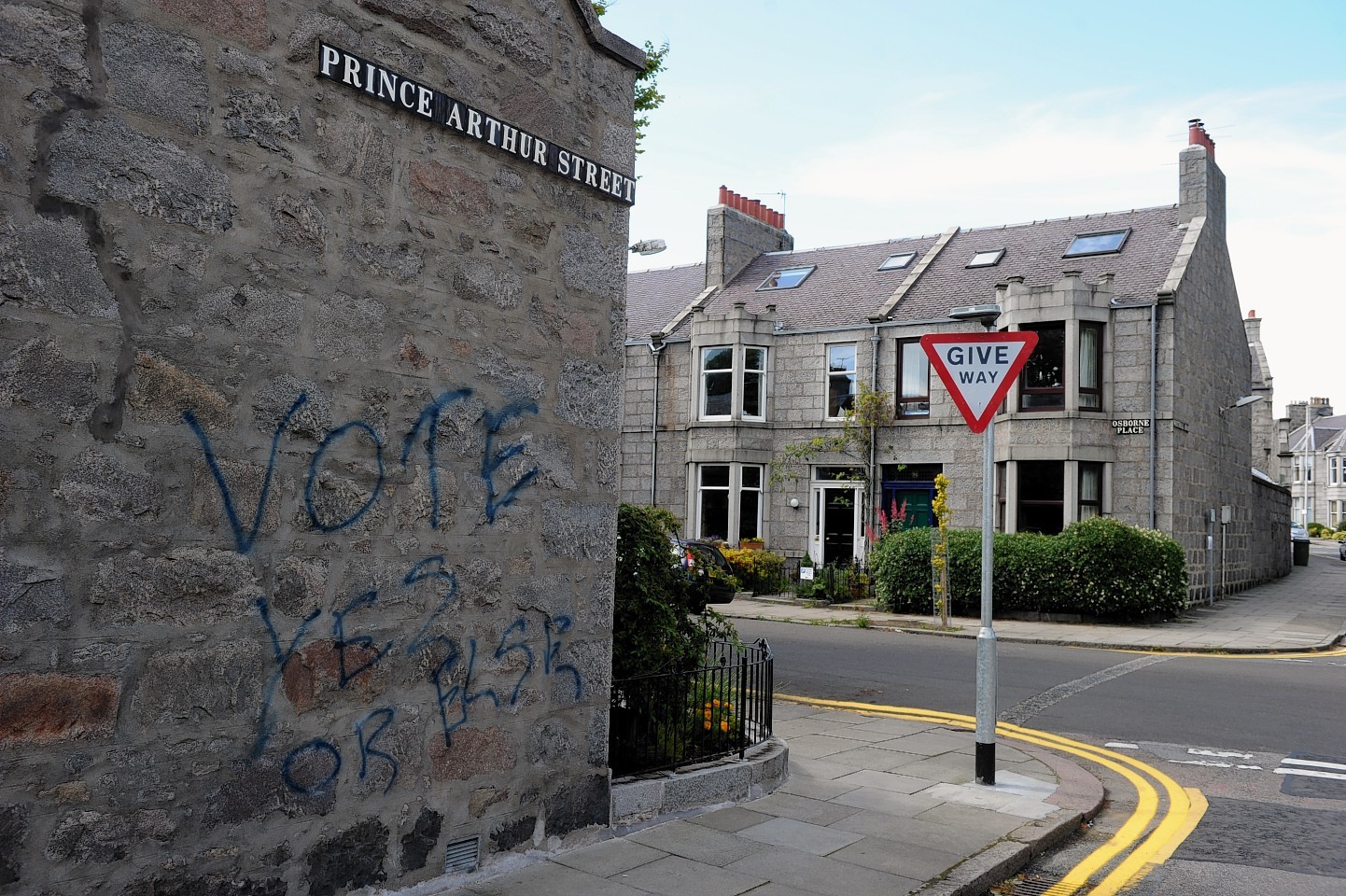 He said: "'There is no place for attacks, whether abuse, graffiti or vandalism in this campaign and we have been at pains to impress on everyone – on both sides of the debate – to treat others with respect at all times."
Ernst and Young's Fountainhall Road office was spray painted with 'Vote Yes' in the past few days.
A spokeswoman for the company said: "EY is a politically neutral organisation. We will be taking measures to remove the graffiti from the building."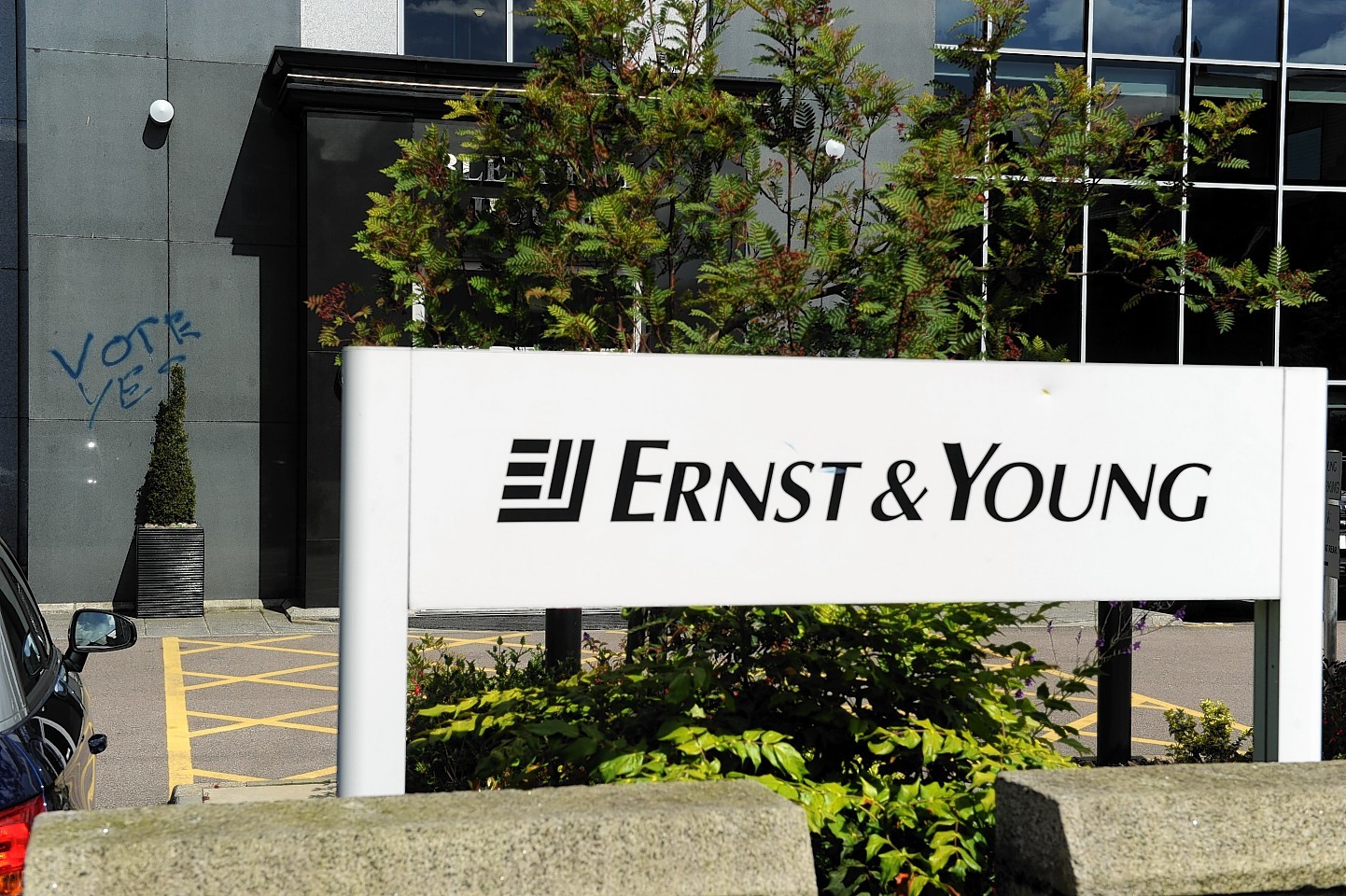 Ashley Road Primary School was targeted last week, and 'Vote Yes or Else' has been found on a wall on Osborne Place.
It is believed Rubislaw Parish Church was also targeted but the vandals fled with just a V painted on the wall.
Hazlehead, Ashley and Queen's Cross Councillor Martin Greig (Liberal Democrat) also condemned the vandalism and its impact on the local community.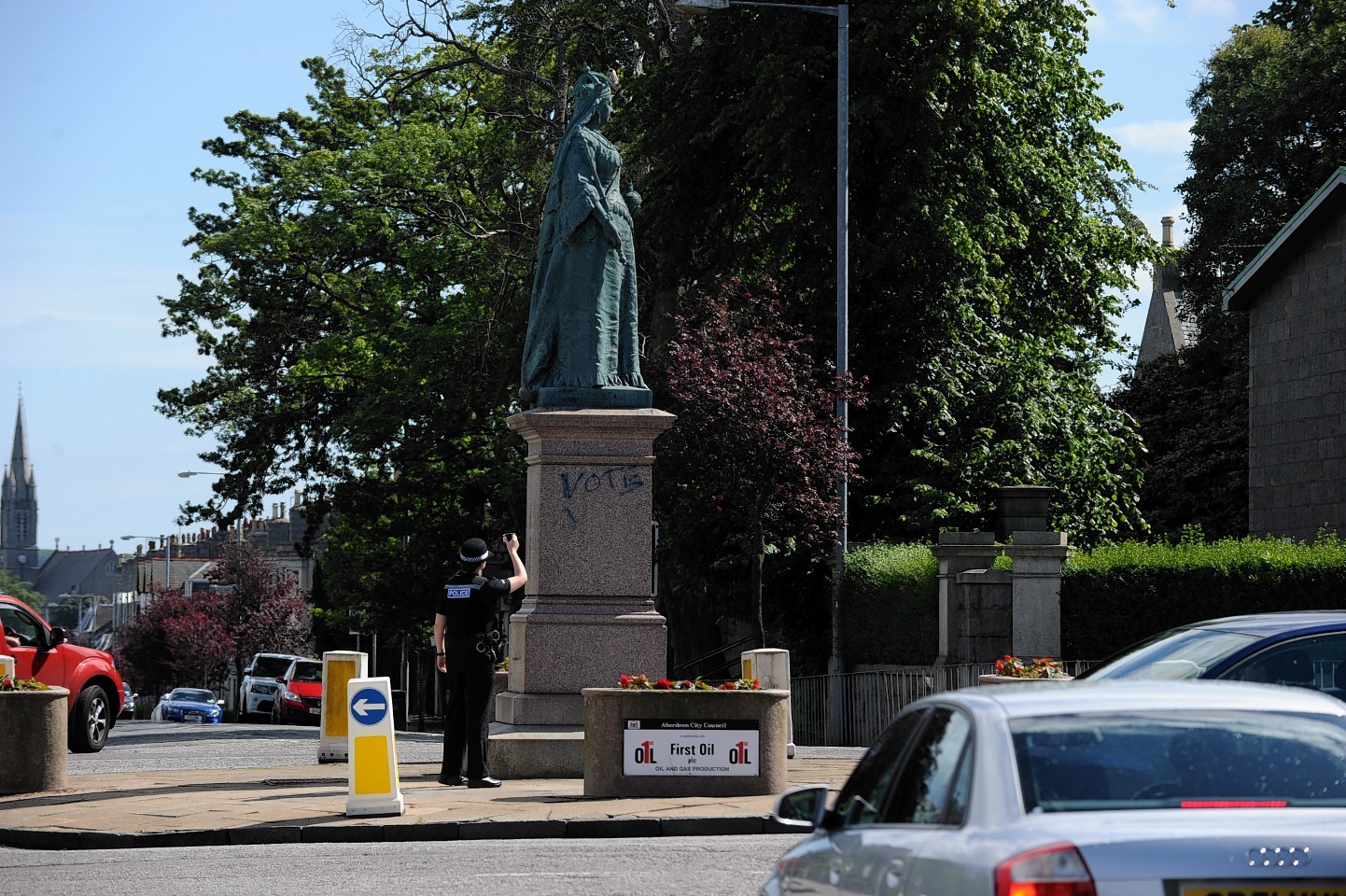 He said: "It is totally unacceptable for property to be damaged in this way.
"Enthusiasts are undermining their own cause by inflicting graffiti on public and private property. The clean-up costs will be considerable, and it's completely unfair that residents will have to pay to make good the damage that has been caused.
"The presence of graffiti gives rise to feelings of alarm and upset in the community, and the recent examples are adding to a real sense of unease and concern about this growth in disorderly conduct in the area."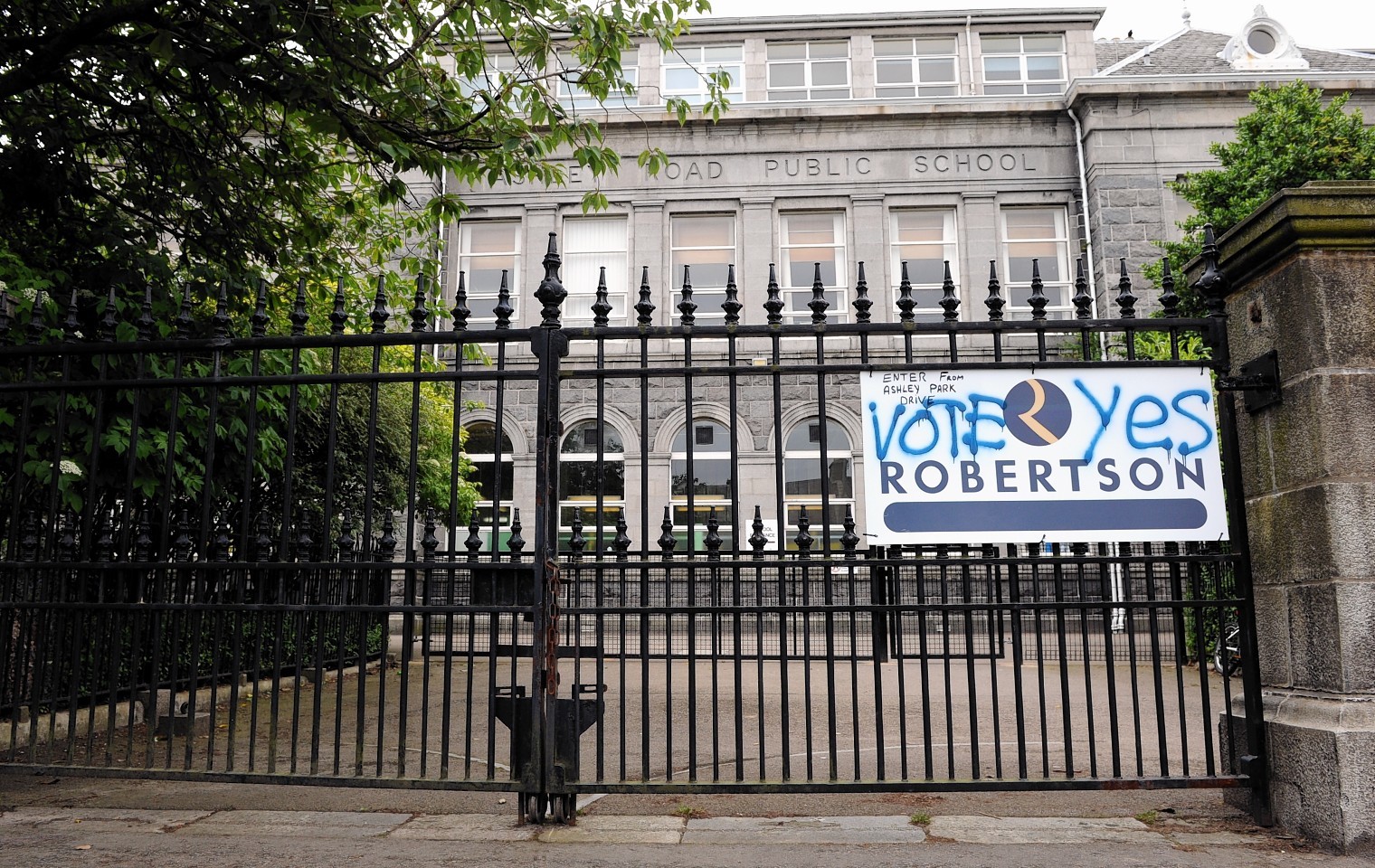 A west end resident, who did not want to be named, added: "To be honest the graffiti is intimidating, regardless of whichever way you're going to vote in the referendum. Most graffiti in the west end is pretty well hidden but this is very in your face."
Police Scotland confirmed the vandalism of the Queen Victoria statue has been reported to them, and enquiries are on-going.
Aberdeen City Council have also been informed, with a spokesman saying: "The council's graffiti squad deals with graffiti on a case-by-case basis and removes it at the earliest opportunity. Damage is assessed and action taken as appropriate."
Anyone with information is urged to contact the Police on 101, or Crimestoppers on 0800 555 111 if they wish to remain anonymous.