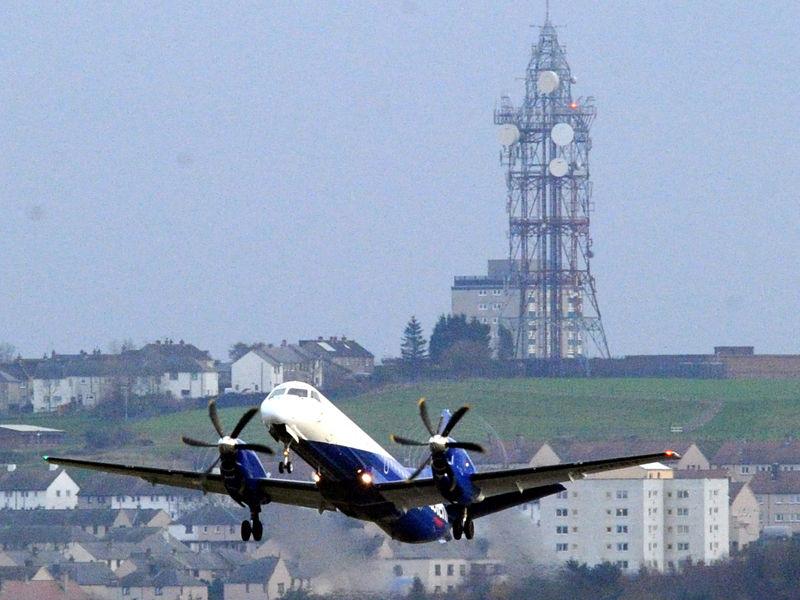 The owners of Aberdeen Airport have said the air base will be sold by the end of the year after confirming it was in talks to sell it along with Glasgow and Southampton.
Ferrovial is thought to have clinched the deal to snap up the trio of airports, apparently beating out a rival bid backed by North East Scotland Pension Fund and Zurich Airport.
The Spanish infrastructure group is rumoured to have tabled an £800million bid, with Aberdeen the most valuable of the three airports.
Yesterday key staff in Aberdeen and Glasgow were updated on the sale process. Aberdeen Airport boss Carole Benzie recently told the Press & Journal that a sale of the Dyce site could be a "good thing" for Aberdeen, although a spokeswoman last night declined to comment.
The rival bid from Swiss investment fund Partners Group, which was leading a submission on behalf north-east local government, fire and police pensions and Strathclyde pension fund, is thought to have ruled out a deal to buy Southampton Airport as part of the package.
The Spanish infrastructure investor is thought to have been in talks with its partners in Heathrow Airport Holdings (HAH), formerly BAA, since February after announcing it was ready to start making more acquisitions.
Ferrovial is HAH's biggest shareholder, with a 25% stake in the airport operator owned by a consortium including Britannia Airport Partners and Singapore's GIC, Qatar Holding and Alinda Capital Partners.
Ferrovial was initially BAA's controlling shareholder since 2006 when it lead a highly leveraged £10.3billion bid for the group of UK airports, which included Heathrow, Gatwick and all three main Scottish airports.
But its ambitions for running BAA were crushed when the Competition Commission (now the Competition and Markets Authority) demanded that it sell Gatwick, Stansted and Edinburgh Airports after a drawn-out legal battle. The commission said Ferrovial's dominance of air traffic into and out of Scotland and London was unacceptable.
Global Infrastructure Partners (GIP) bought Gatwick in 2009 for £1.5billion and Edinburgh Airport for £807million, while last year it sold Stansted for £1.5billion to Manchester Airport's owners.
A spokeswoman from HAH said: "Over recent months Heathrow Airport Holdings group shareholders and management have been considering their strategic position in relation to our three airports, Aberdeen, Glasgow and Southampton.
"As a result the group is now formally entering a sale process.
"Whilst there is currently no certainty that a sale will be concluded, the group intends to work towards completing a transaction by the end of the year."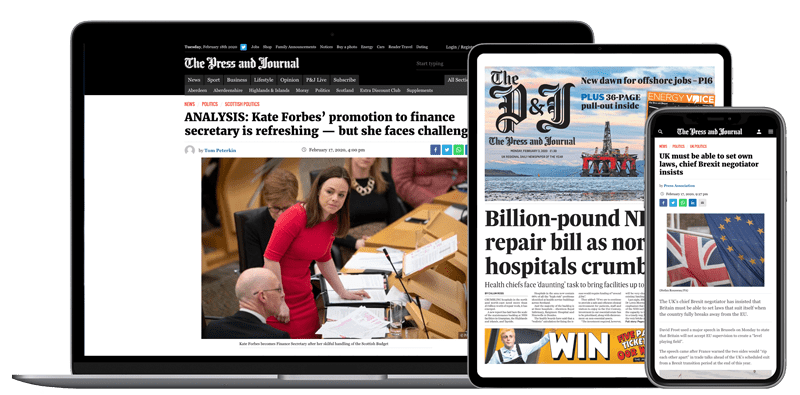 Help support quality local journalism … become a digital subscriber to The Press and Journal
For as little as £5.99 a month you can access all of our content, including Premium articles.
Subscribe