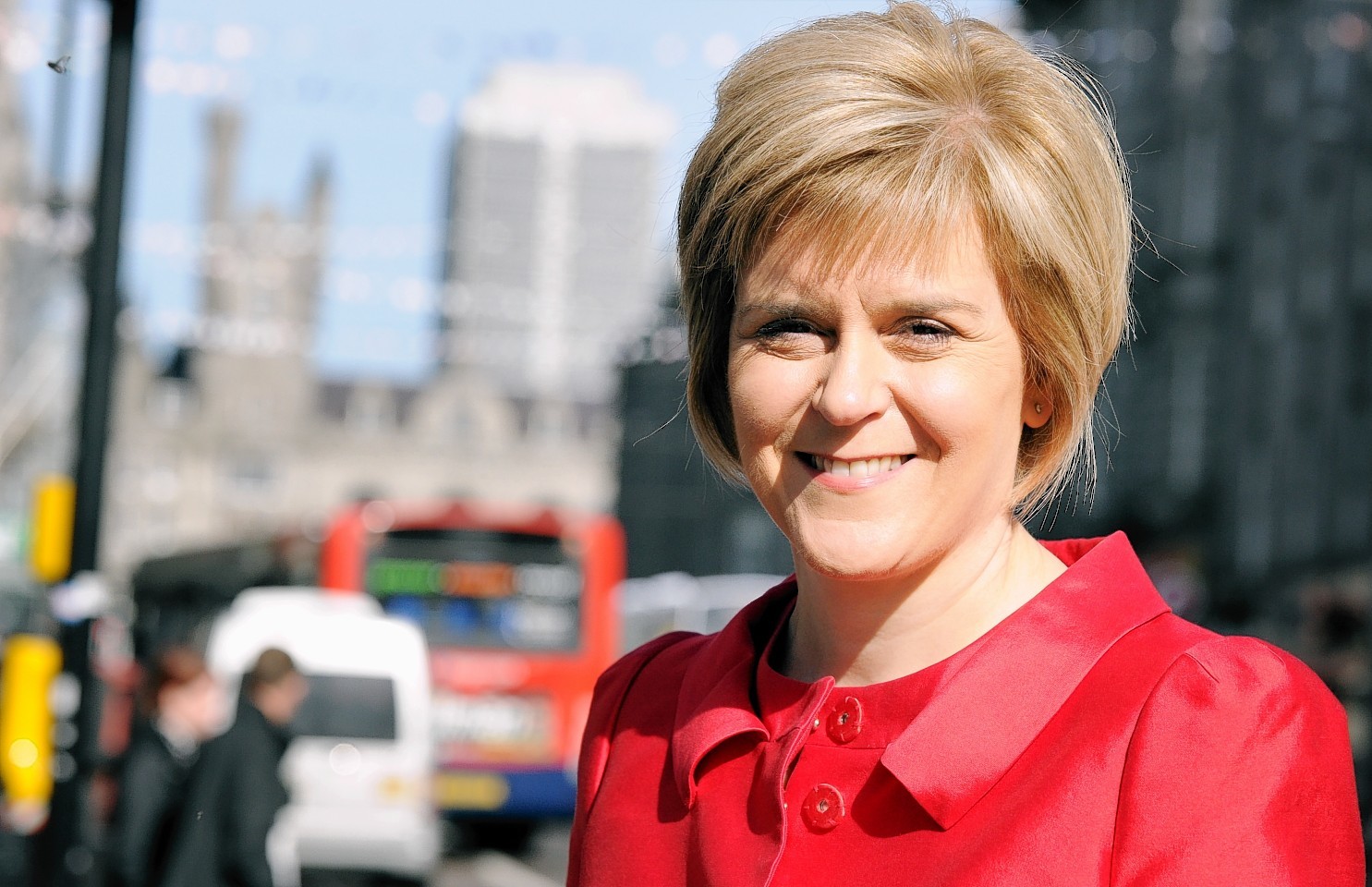 Deputy First Minister Nicola Sturgeon said she had "a spring in her step" as she set sail for Shetland last night with plans for a surprise independence Q&A for ferry passengers.
Ms Sturgeon made a brief pit stop in Aberdeen city centre yesterday afternoon ahead of boarding the evening ferry to Lerwick
Passengers on the MV Hrossey were to be given the chance to take part in a "town hall" style question and answer session.
Ms Sturgeon said: "Taking questions on a ferry is one way to reach floating voters. It will certainly be a test of my sea legs.
"I've answered questions in town halls in every part of Scotland and I'm looking forward to visiting the northern isles."
Yesterday in Aberdeen, Ms Sturgeon said she was buoyed by the performance of First Minister Alex Salmond in the referendum debate with Alistair Darling on Monday night.
She said: "I have a spring in my step today.
"I thought it was an excellent, strong performance and he put forward a very compelling case for independence. He answered questions on currency in a very straightforward manner."
On claims that the debate between the two campaign figureheads had been off-putting for some, Ms Sturgeon said there would always be an "adversarial" element to such televised exchanges.
She added: "To be fair, I thought there was some meaty information coming forward.
"I would also say that he (Mr Salmond) was talking about something he cares passionately about. Sometimes politicians are criticised for being wooden but when you care about something, sometimes it does come over passionately."
Ms Sturgeon was surrounded by Yes supporters and SNP activists in St Nicholas Street and also took questions from members of the public.
She said: "It has been very positive here. Everywhere you go you will find people who say they will vote no but actually they want to be convinced."
Ms Sturgeon said her approach would be one of "patient persuasion" in the run up to September 18.
Shetland musician and Yes voter Aly Bain will welcome Ms Sturgeon to Lerwick today.
He said: "I have the confidence to vote Yes and put Scotland's future in Scotland's hands – not leave it at the mercy of a Westminster system which simply doesn't represent us.
"As a musician who has played in every nook and cranny of Scotland, I see a nation full of confidence, a unique and vibrant culture that many other nations can only dream of.
"Shetland has provided a glimpse of how the wealth from the North Sea can be harnessed for the benefit of local communities, but that is just the tip of the iceberg.
"Shetland and Scotland can go much further – and use the nation's vast resources for the good of all the people of all of Scotland."