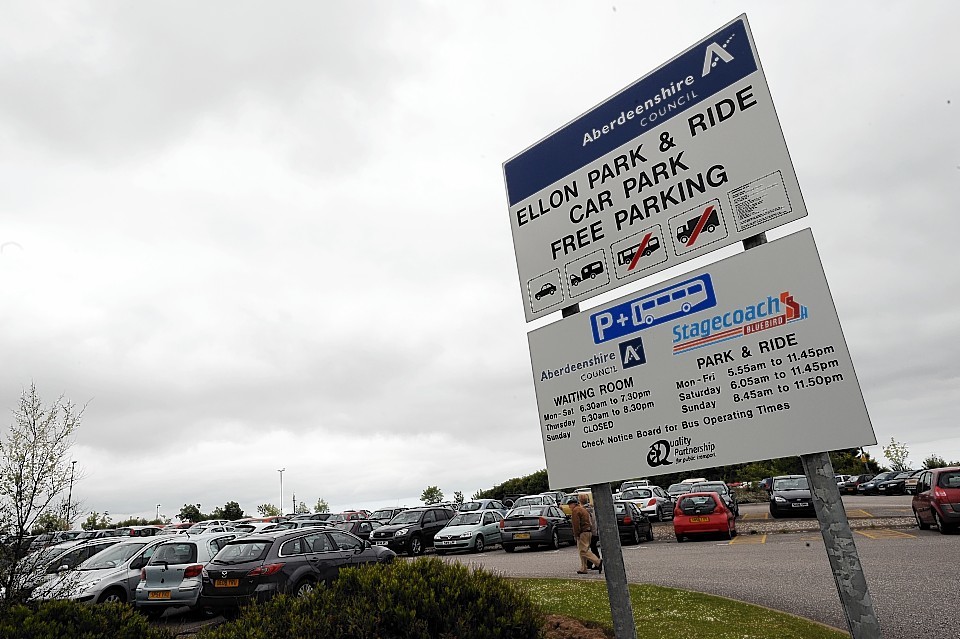 Work on a new £15.2million park-and-ride site and dual carriageway link road is due to begin this spring.
Lagan Construction Group has been awarded the contract for the 1,000-space scheme on the A96 Aberdeen to Inverness road at Dyce.
Aberdeen City Council is behind the plans for the park-and-ride site, waiting accommodation and cycle lockers and hopes to have it operational by summer 2016.
The new dual-carriageway will have three lanes in each direction – plus paths for pedestrians and cyclists – and will link the A96 with Dyce Drive, at its junction with Argyll Road.
A council spokesman said the northern leg, between the Dyce Drive/Argyll Road junction and half-way towards the park-and-ride site, should be completed towards the end of 2015.
A southern leg, linking to a planned new roundabout on the A96 in association with the Aberdeen Western Peripheral Route (AWPR), will follow.
The scheme is designed to relieve pressure on the busy A96 corridor and the Haudagain roundabout by boosting the use of public transport.
It is hoped it will also reduce congestion around Aberdeen International Airport.
Council leader Jenny Laing said: "I am delighted that work is due to start very soon on this crucial piece of major infrastructure, which is one of the largest roads contracts the city council has signed in recent times.
"This is just one of a range of improvements this council is supporting to deal with the long-standing traffic problems in Aberdeen. Together with the AWPR, the Third Don Crossing and our Berryden Corridor and Access from the South proposals, this latest project is part of a suite of schemes which will make a real difference to journey times."
Carol Benzie, managing director at Aberdeen International Airport, said: "With millions of pounds of investment in new offices and warehouses already developed or under way around the airport, this vital improvement to the roads infrastructure will be welcomed not just by the airport, but by all users of the roads around Dyce Drive."
Gavin McKevitt, Lagan Construction Group's regional director for Scotland and Northern England, said: "Our dedicated team are fully committed to delivering this project successfully for our client, Aberdeen City Council."