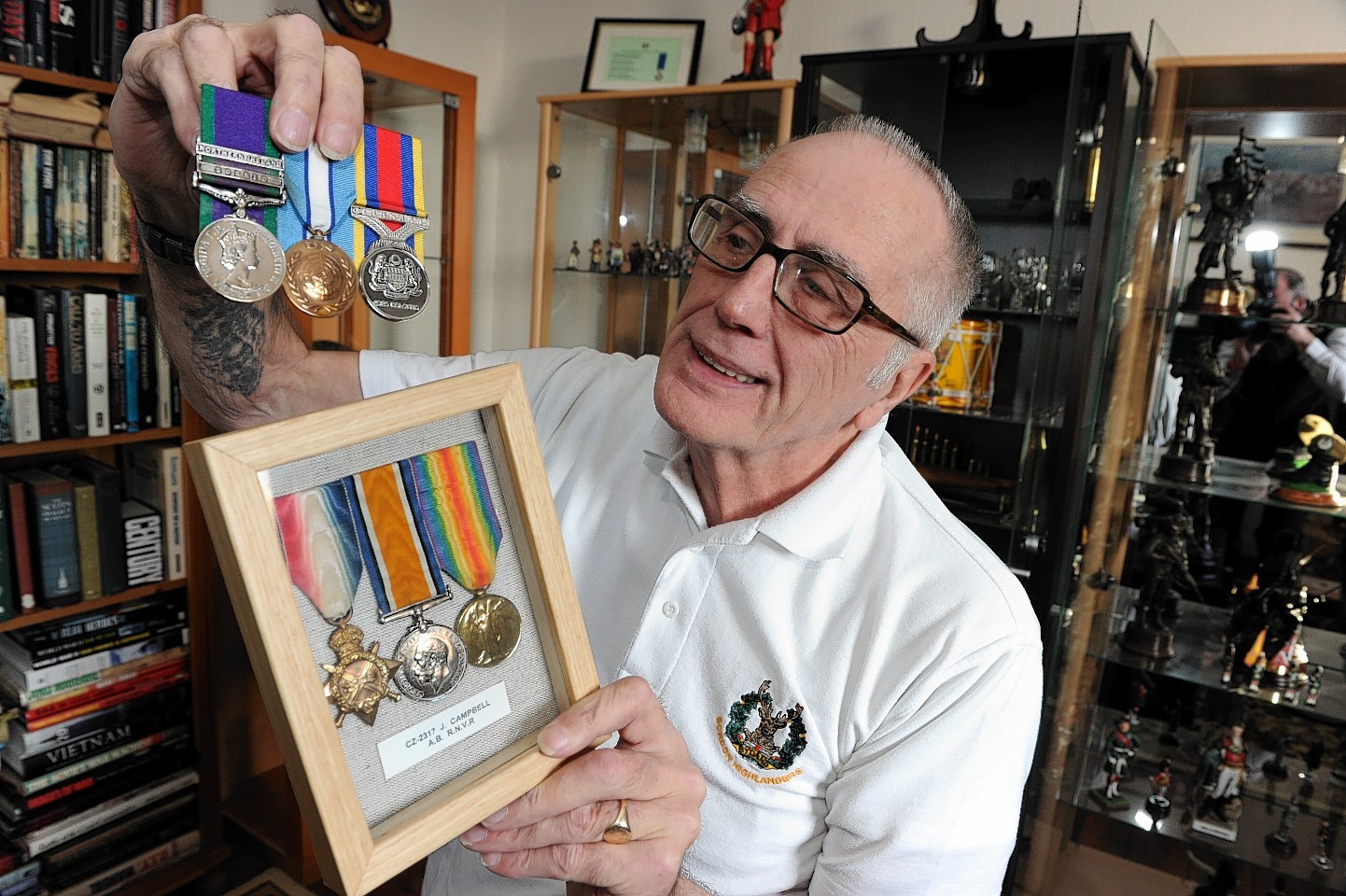 A veteran of a historic north-east regiment will pay tribute to the fallen of World War I next week at the launch of a new exhibition.
George Campbell, of Old Rayne, served with the Gordon Highlanders for 23 years and has devoted his retirement to promoting heritage of his former regiment at their Aberdeen museum.
Next week, he will introduce a new project, which explores the transition from local working life to warfare in the trenches, at Aberdeen Maritime Museum, crafted by city composer Robert Aitken.
The exhibit, entitled Working Life to War Life, will centre around a real-life World War I tent, within which sounds and images will be used to depict the front-line experiences of a north-east soldier.
And for Mr Campbell the project touches on his own experiences of comradery and friendship within the now dissolved regiment.
The former sergeant major served in Germany, Kenya, Swaziland, Zanzibar, Cyprus, Malaya, Singapore, Borneo and Belize during his time in the regiment.
Mr Campbell, 72, who lives with wife, Susan, said: "It was just me on my own but within a matter of days you are making friends. A friend's a friend for life in the army and it is sad now at my age, you are losing them every day nearly."
For him, life in the Gordon Highlanders was about winning the "hearts and minds" of people rather than just combat.
Born in Torry, he turned his hand to a few jobs before signing up and starting his training at the regiment's Bridge of Don barracks.
The father-of-one, who served from 1959 to 1982, said: "I was 17 when I joined up. There was no history of army in my family and at that time, I left school in 1957 and there was bags of work.
"I tried a couple of years and one day I was just fed up and I walked up Market Street and signed up.
"We still had national service at that time. I joined as a regular. I missed conscription by about a year."
He added: "In Borneo we did a year's active service against the Indonesians during the confrontation. And with the UN in Cyprus, peace-keeping.
"We did a lot of hearts and minds stuff. It wasn't all fighting. If you win the hearts and minds of the people – you have won half the battle. We have always been known as a friendly regiment."
He said his talk on March 12 at the opening of the exhibit would put a soldier's life into perspective.
Mr Campbell added: "It is easy for me to stand there and talk facts and figures, I like to bring it down to earth, tell them about a family from Aberdeen called Tocher, a family of a father and five sons and when the war finished the father was the only one left alive."
Composer Mr Aitken, who runs Music Without Bars, said: "It's looking at working life to war life, looking at the transformation of people's lives in the north-east of Scotland.
"You have got the farmers that held the rake one moment and the Lee Enfield the next.
"We have got a surround sound experience, it is about a 13 minute overview of the period and the middle piece of that is a message from a Gordon Highlander.
"You're inside this tent, it is quite blunt, quite direct. That leads up to a sort of charge of the front line. And then how his life has to carry on being through that hardship at home."
The exhibition will run from March 12-26.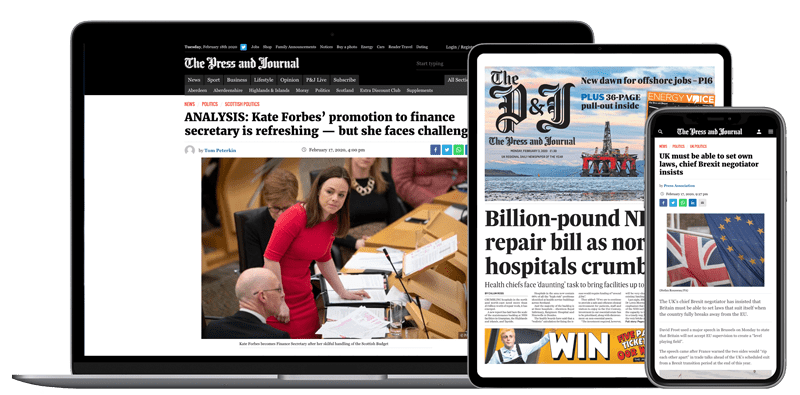 Help support quality local journalism … become a digital subscriber to The Press and Journal
For as little as £5.99 a month you can access all of our content, including Premium articles.
Subscribe