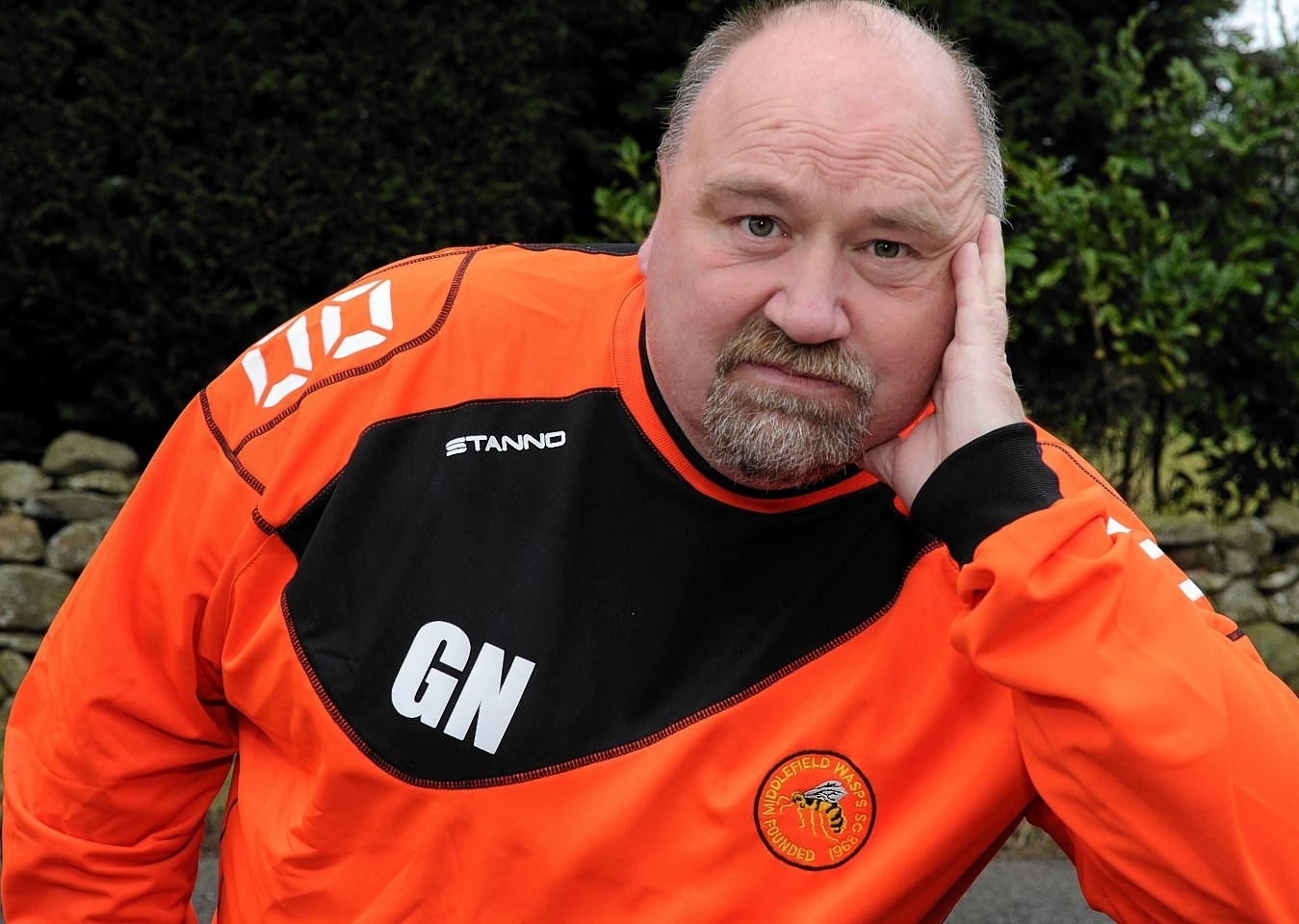 A north-east amateur football team which was fined and given a points penalty for cancelling a match hours after their manager suffered a stroke have won an appeal against the decision.
Aberdeen side Middlefield Wasps went to the Scottish Football Association (SFA) after an Aberdeenshire Amateur Football Association (AAFA) decision to fine them £100 and award three points to their opponents.
The appeal was heard in front of a seven-member panel from the SFA in Dundee last night with representatives from the club and the AAFA both present.
Club manager Graham Norrie fell ill on the eve of his side's scheduled fixture with Continental, which had been due to be held on Valentine's Day.
The 52-year-old's wife Rhona had to dial 999 after he collapsed suffering a "mini stroke" at their Kingswells home.
Mr Norrie had all the team's match day gear, including strips, nets and first aid kits, at his house.
Worried players did not know how serious Mr Norrie's condition was and Wasps chairman Mark McCready phoned Continental and the AAFA to cancel the fixture.
He claims league bosses suggested he ask Mr Norrie's wife to go to the couple's home so she could hand over the equipment to allow the Division Three fixture to go ahead.
The team were handed a £100 fine by the AAFA and three points were given to Continental in a move Mr Norrie branded as "heartless".
Now league chiefs will be forced to refund the fine and re-schedule the game.
Mr McCready said last night: "We're very happy to say that we've won our appeal and the game will go ahead at a later date.
"It really is a victory for common sense. It was completely unforeseen circumstances that the whole episode came about through.
"We presented our arguments and the league presented theirs and the panel came to the right decision.
"All I can say is that we're delighted and consider the matter at an end.
"If we play Continental and they beat us then fine – they deserve the three points.
"Now at least we will get to find out who will win the match."