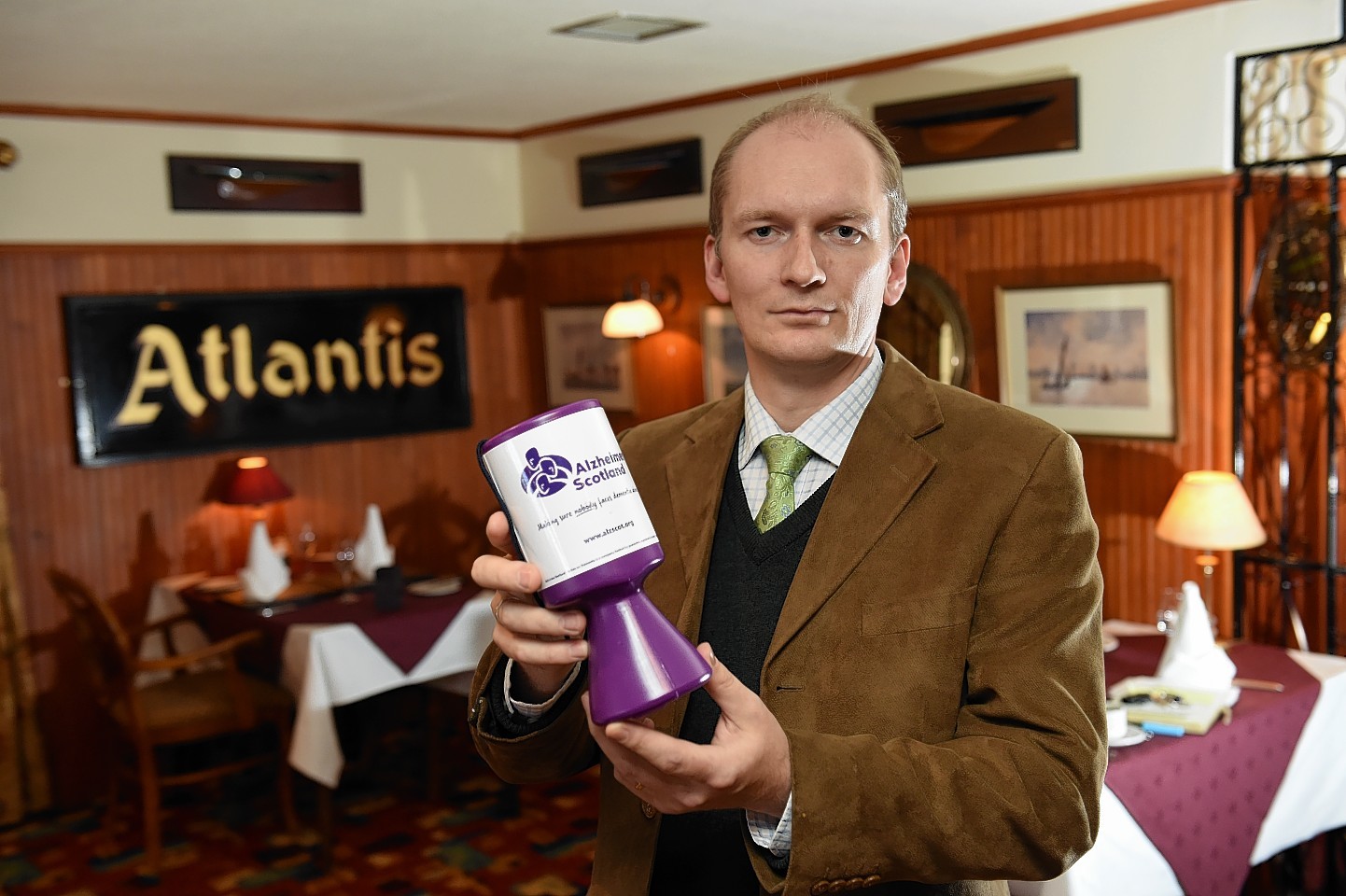 Hoteliers across the north-east have joined forces to raise funds for families affected by dementia.
Aberdeen City and Shire Hotels Association (ACSHA) aims to collect £20,000 for Alzheimer Scotland.
The charity is planning to open the region's first dementia resource centre later in September.
The fundraising effort is being led by Mariner Hotel owner Mike Edwards, whose father David was diagnosed with vascular dementia at the age of 59.
Mr Edwards has since learned that many people connected with the hotel industry have been touched by the condition, which affects about 7,500 people in the north-east.
He said: "My father is very much respected in the hospitality community, having worked in many hotels in the city and in the shire, including the Tufted Duck in Fraserburgh and the Commodore before opening the popular Atlantis Restaurant in 1979.
"So many people, including my fellow hoteliers, would ask after him and it was through talking to others that I discovered how many people I knew had also been touched by dementia.
"When I heard that Alzheimer Scotland was opening a new resource centre, I knew right away just how valuable something like this could be to so many families in desperate need of support and guidance as they adjust to living with the condition."
The new centre will operate on King Street in Aberdeen and will provide a drop-in service for those who want information, as well as a meeting centre for people with dementia and their families.
Sarah Geoghegan, dementia advisor at Alzheimer Scotland, said: "The new resource centre will be a vital source of information and support for people with dementia and their families and I thank all those who are making this possible, including everyone at ACSHA.
"It is fantastic to have their support and we look forward to working with them in the months ahead."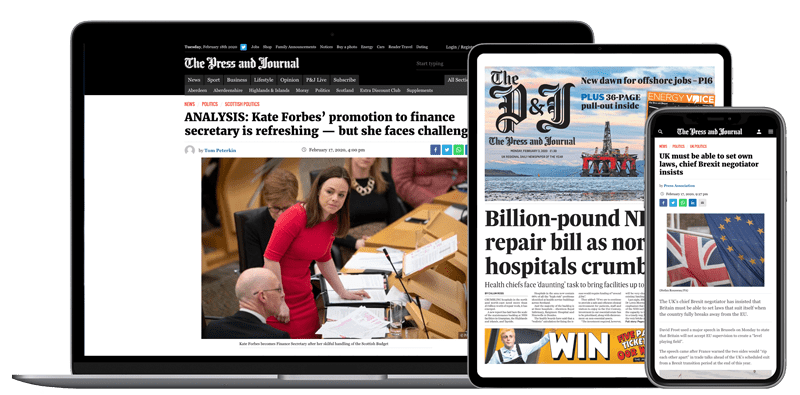 Help support quality local journalism … become a digital subscriber to The Press and Journal
For as little as £5.99 a month you can access all of our content, including Premium articles.
Subscribe