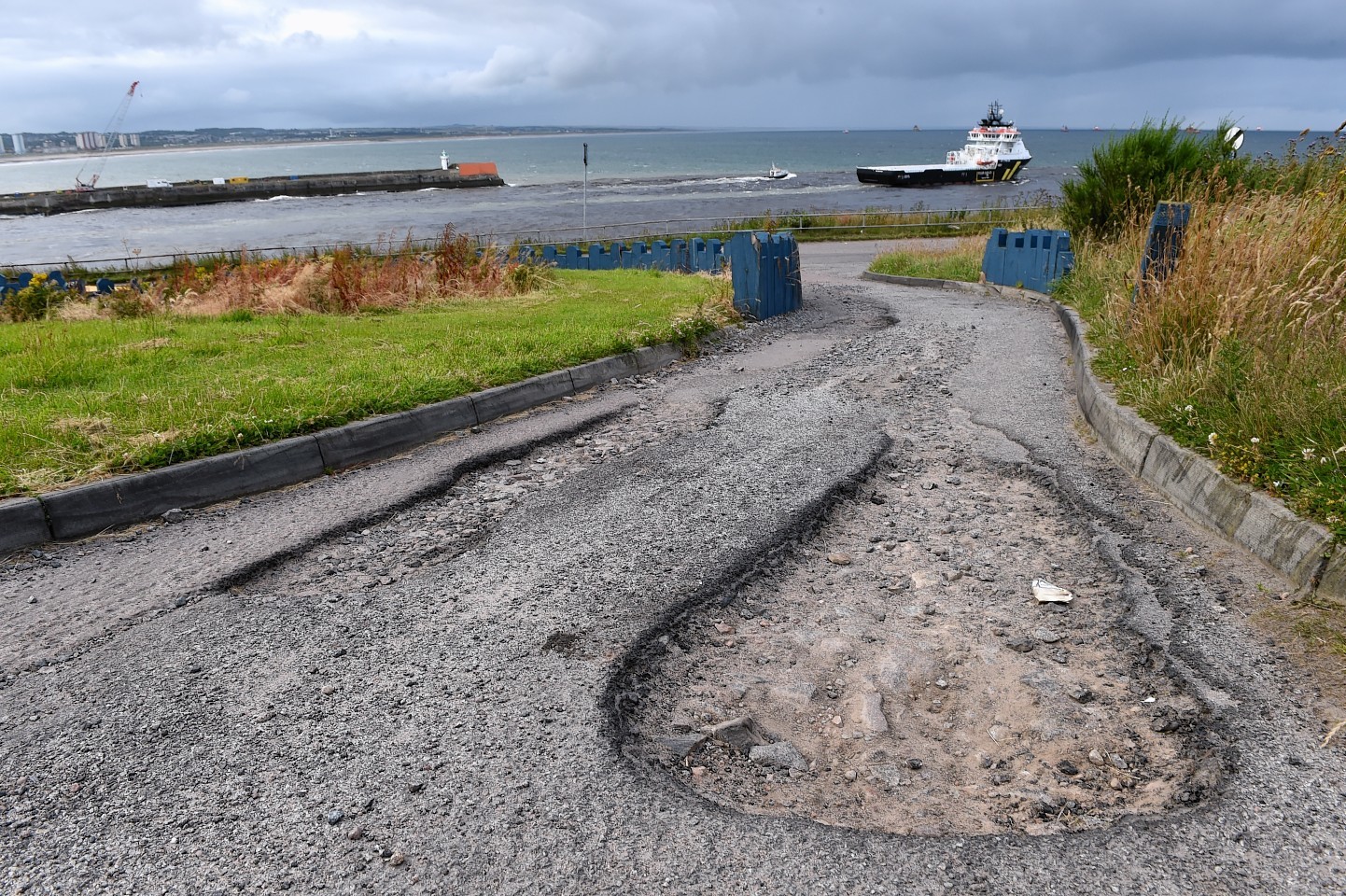 Residents have hit out at council chiefs over the "disgraceful state" of a pot-holed road to an historic north-east tourist attraction.
Aberdeen man, Leslie Hamilton, 70, said he was "appalled" at the state of the track to the Torry Battery and the four car parks between Nigg Bay and the landmark.
The former artillery battery has overlooked the city's harbour since 1860 and was used during both World Wars to defend the vital shipping industry.
It is also the main venue for the annual Dolphinwatch scheme, organised by the RSPB, which has been growing in popularity since it was first put on three years ago and has so far attracted more than 4,000 visitors this summer.
Mr Hamilton, from the Mannofield area of the city, said he feared visitors could be put off by the "bomb crater" car parks and roads.
He said: "After making numerous visits to Aberdeen's coast south of the River Dee I am appalled at the state of the four car parks between Nigg Bay and Torry battery.
"Perhaps our city fathers are too busy contemplating their city-centre regeneration plan to see the bigger picture – that it's time to get the basics sorted out first and make life for everyone that little bit more pleasant."
Torry community council secretary David Fryer said that in previous discussions with Aberdeen City Council a figure of about £150,000 had been quoted for repairs to the road and car parks around Torry Battery.
He said: "This is an issue that has been raised again and again.
"The area needs to be properly surveyed and repaired as a matter of priority."
An RSPB spokeswoman said visitors taking part in its online Dolphinwatch survey had raised concerns about the potholes in the car park and the potential for damaging their cars.
"The council have been a keen supporter of Dolphinwatch since the start and we've recently discussed ways to improve the project in the years to come, from quick fixes to more ambitious ideas, including the car park and road issues," she added.
An Aberdeen City Council spokeswoman said: "We're continuing to monitor the condition of the road and car parks at Torry Battery and patching and repairing as and when resources allow.
"The team continue to pursue funding to allow for permanent road improvements to be made."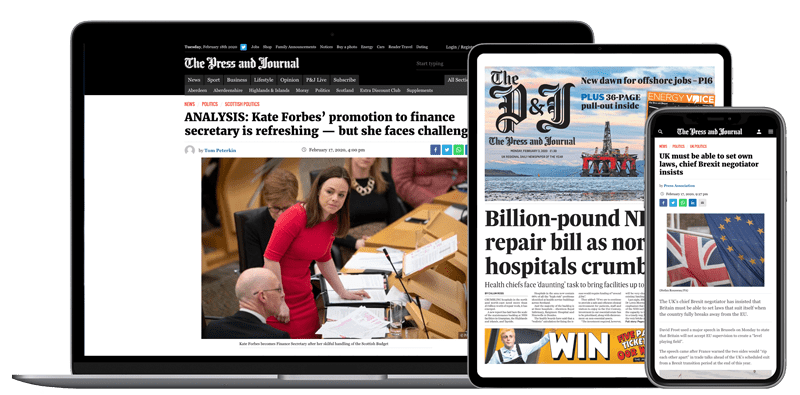 Help support quality local journalism … become a digital subscriber to The Press and Journal
For as little as £5.99 a month you can access all of our content, including Premium articles.
Subscribe