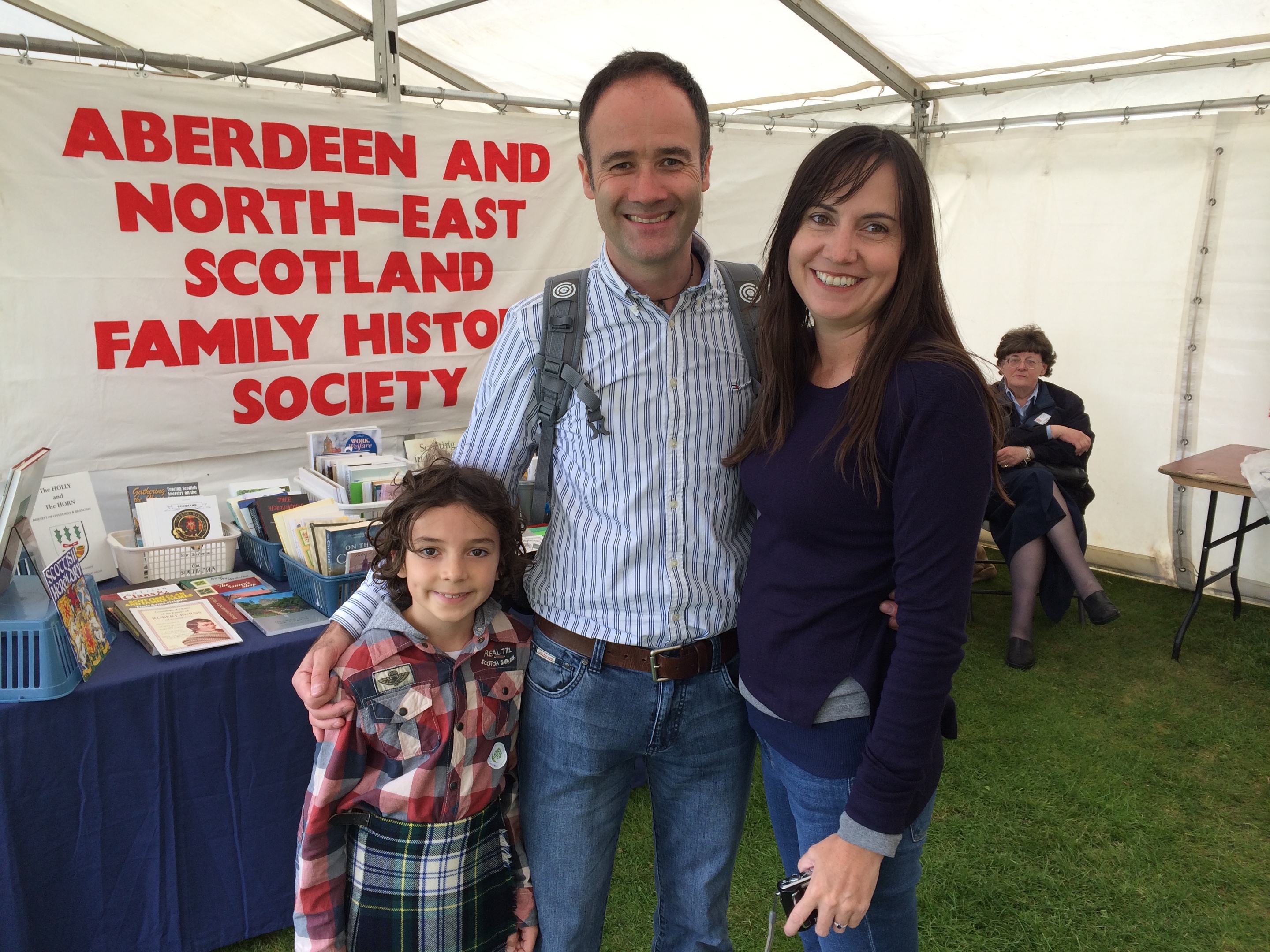 The draw of Aboyne Highland Games proved further-reaching than ever, with visitors from the Far East, Africa and India among the crowd.
Many tourists had singled out the event as a priority on trips from the likes of Sri Lanka, Denmark, Spain, France, the Phillipines, Vietnam, Thailand, China, Mexico, Senegal and Cyprus.
However among them was Aboyne man, Iain Burnett, who left his hometown ten years ago to work down under, and returned last weekend with a clan of his own.
His work in the oil and gas industry led him to Perth, Australia, where he met his partner, Narelle Molloy.
And for the first time in their decade together, the couple and their eight-year-old son, Cody, made the trip to Scotland as a family to visit friends and relatives.
For Cody and Ms Molloy, it was their first experience of a Highland games.
Mr Burnett, 50, said: "It has been good to catch up with friends and family, historically that is what Highland gatherings were for."
Ms Malloy, 40, added: "This is my first time here. We have been quite busy, we have done most of the castles, we have been into Aberdeen and down to Gourdon and Johnshaven."
Youngster Cody, donning a kilt, has taken hugely to two Scots specialties – Irn Bru and skirlie.
He said: "I like seeing Scotland even though it is very cold."
For Linda Martin, of Wellington, New Zealand, Aboyne was her first experience of a Highland games since her childhood.
The 38-year-old corporate tax consultant, whose family hail from Carnoustie, said: "We have them in New Zealand and I grew up with it. It has been years since I have watched the guys throwing the caber. It is really nice, it brought it home."
Also among the ranks was Iran-born engineer, Atousa Moheb, whose love of Scottish culture brought her up from London north to visit Malaysian friend, Aileen Ong – who now lives in Aberdeen.
She said: "It is my first games. I live in London and came to visit my friend, and I love Scottish things and history so when they offered I really wanted to go."