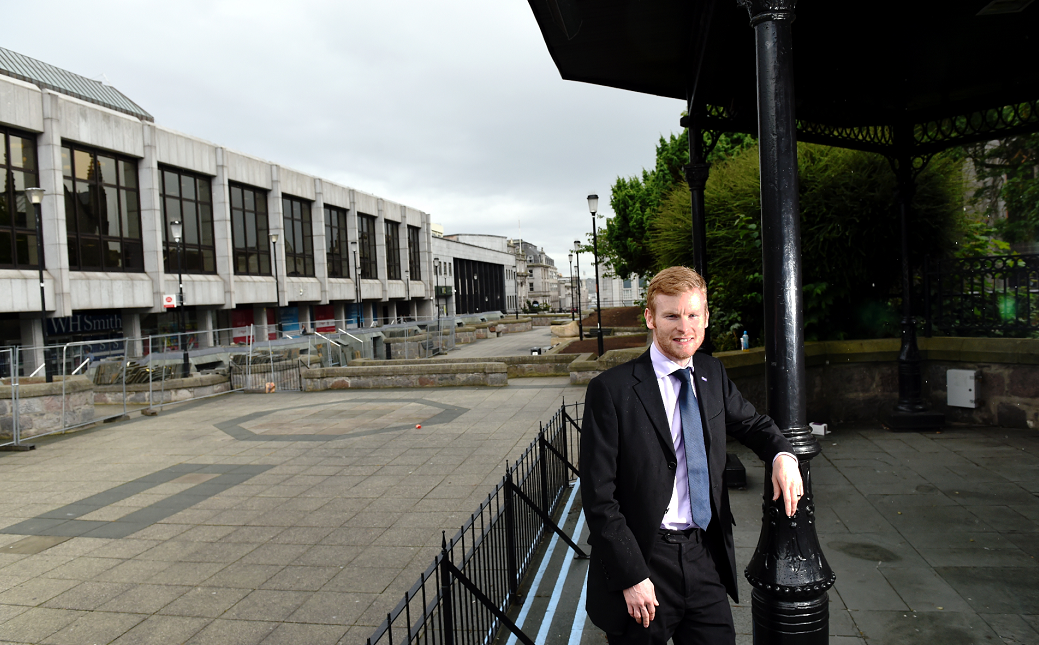 A run-down rooftop garden will be the site of a new children's playground as part of a £200,000 regeneration project in the granite city.
The new play park is part of the first phase of plans for the upper deck of the St Nicholas Centre drawn up by development organisation Aberdeen Inspired.
As well as the new children's area, the group proposes to breathe new life into the disused civic space by bringing in 18 flowerbeds, picnic tables, and bright, modern lighting.
Councillor Ross Grant, a project manager at Aberdeen Inspired, said that the renovations could be complete as early as October 3 – in time for the 30th anniversary of the opening of the mall.
Mr Grant said: "Working with various partners Aberdeen Inspired has secured well over £200,000 of funding to revitalise the upper deck of St Nicholas. Essentially we will be introducing a new scheme of planting across the site.
"The central piece of the development will be the children's play area, so we are really aiming to make the space a destination for families who are using and or visiting the city-centre.
"The centre is 30-years-old now, so it is tired. Originally it was used far more than it is currently.
"From our point of view it is mainly being used as a through route over the top of the centre to get to Union Street and onto the Upper Kirkgate, but we want to convert it into a space that is a destination in itself."
Mr Grant said many of the refurbishments would be geared towards making the area, which is currently out of the public eye, a safer environment.
He continued: "We're upgrading the lighting to be more modernised and quirky.
"It will be upgraded LED lighting, with a few splashes of colour, all designed to make it stand out as somewhere a little bit different, and most importantly safe.
"A huge amount of work has been put in, and we're hoping to have an opening in early October, so it's really all systems go right now to get feet on the ground and get the work done in time."