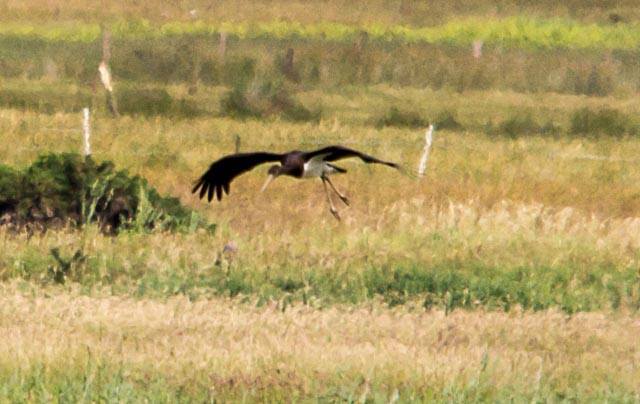 A species of stork which has not been spotted in the north-east of Scotland for 17 years has been seen roosting at a popular nature reserve.
Black storks usually spend their summers in the warmer climes of eastern Europe, Russia and China, and fly south for the winter to central Africa and India.
But it is believed this this particular bird – a ringed juvenile from northern France – was blown off course by unusual August winds while migrating, and found itself at Loch of Strathbeg instead of Sudan.
It was first spotted at the loch, which is located close to the coast between Fraserburgh and Peterhead, on Thursday by Richard Humpidge, the manager of the RSPB visitor centre at the site.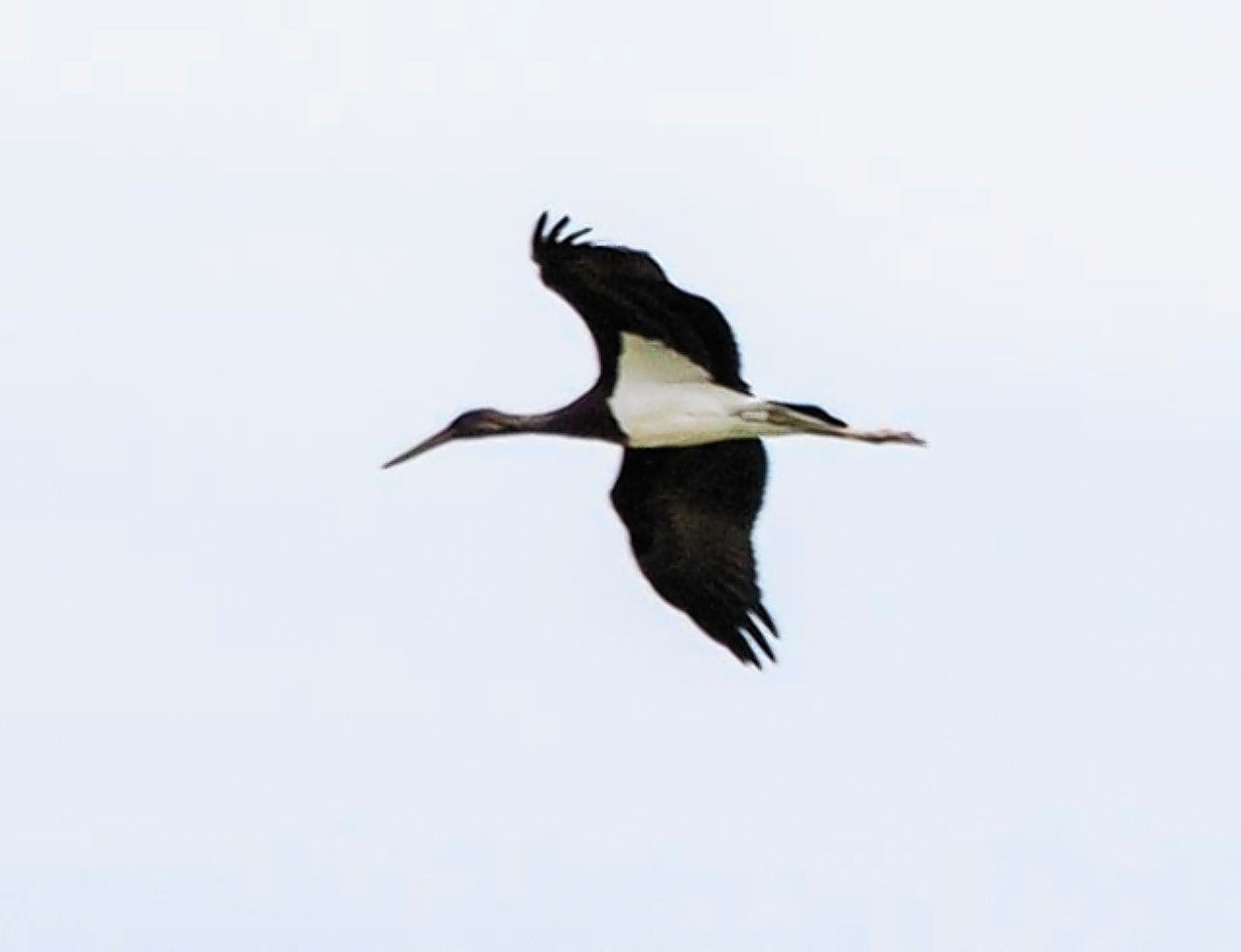 Mr Humpidge said: "We first saw it at about 8.55am. By 9.05am I had put the word out, and by 10.30am I had people arriving from 70 miles away who had heard the news.
"It must have ended up here due to a faulty compass and south-easterly winds over the last few days.
"We've had about 50 to 60 people come here to our centre to see it so far, from all across the north-east, and a lot from Aberdeen as well.
"It's quite a big obvious bird, we knew what it was as soon as it appeared. It's very unusual, the last one we saw was in 1998 I think, but this is the first one at the Loch of Strathbeg Reserve."
Mr Humpidge added that the stork is one of two from a single nest site to arrive in the UK this year.
"It's a young bird, one of this year's chicks ringed in the Ardennes region of France," he said.
"It's quite interesting, as another bird from the same family, the same brood, has also actually turned up recently in Spurn in England, so it must be one of its brothers or sisters.
"We have no idea how much longer it will be sticking around. It seems to be finding quite a bit of food, and getting along with the usual residents.
"The herons are quite interested in it, as it looks quite like a big, unusual heron."