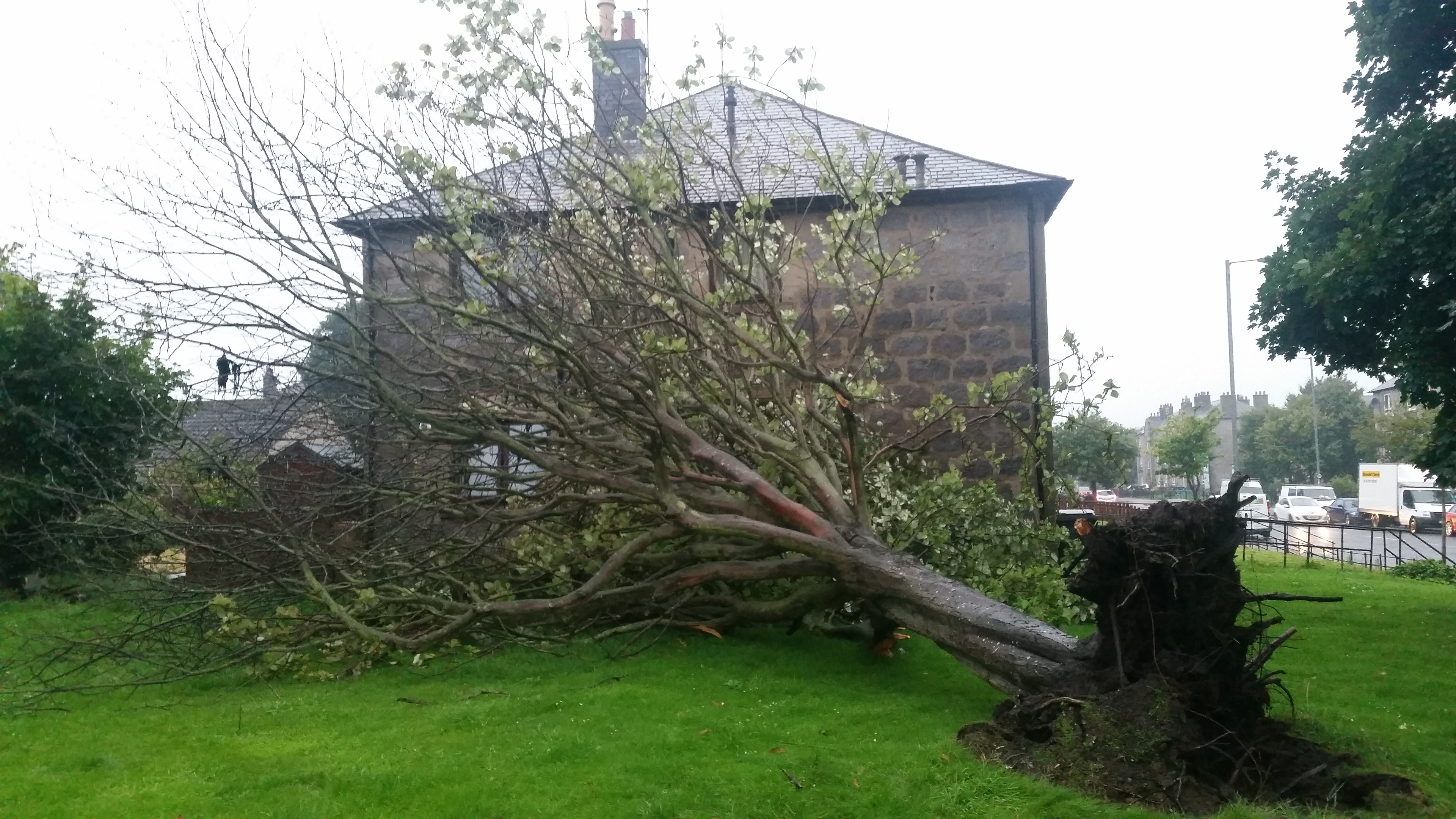 An Aberdeen woman is trapped in her home after a huge tree crashed down, blocking her front door.
Vera Chalmers, who lives in School Road in Seaton, heard a huge crash at around 6pm and discovered the tree had fallen down.
The 57-year-old support worker is now stuck inside, as the tree is blocking the front door – and her windows do not open fully.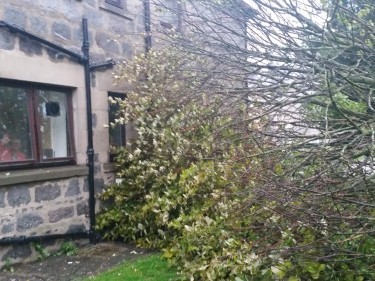 It is not yet clear if it will be the fire service or Aberdeen City Council who come to her rescue.
UPDATE: The woman was freed from her home by tree surgeons from Aberdeen City Council just after 8pm.
She was not harmed in the incident.