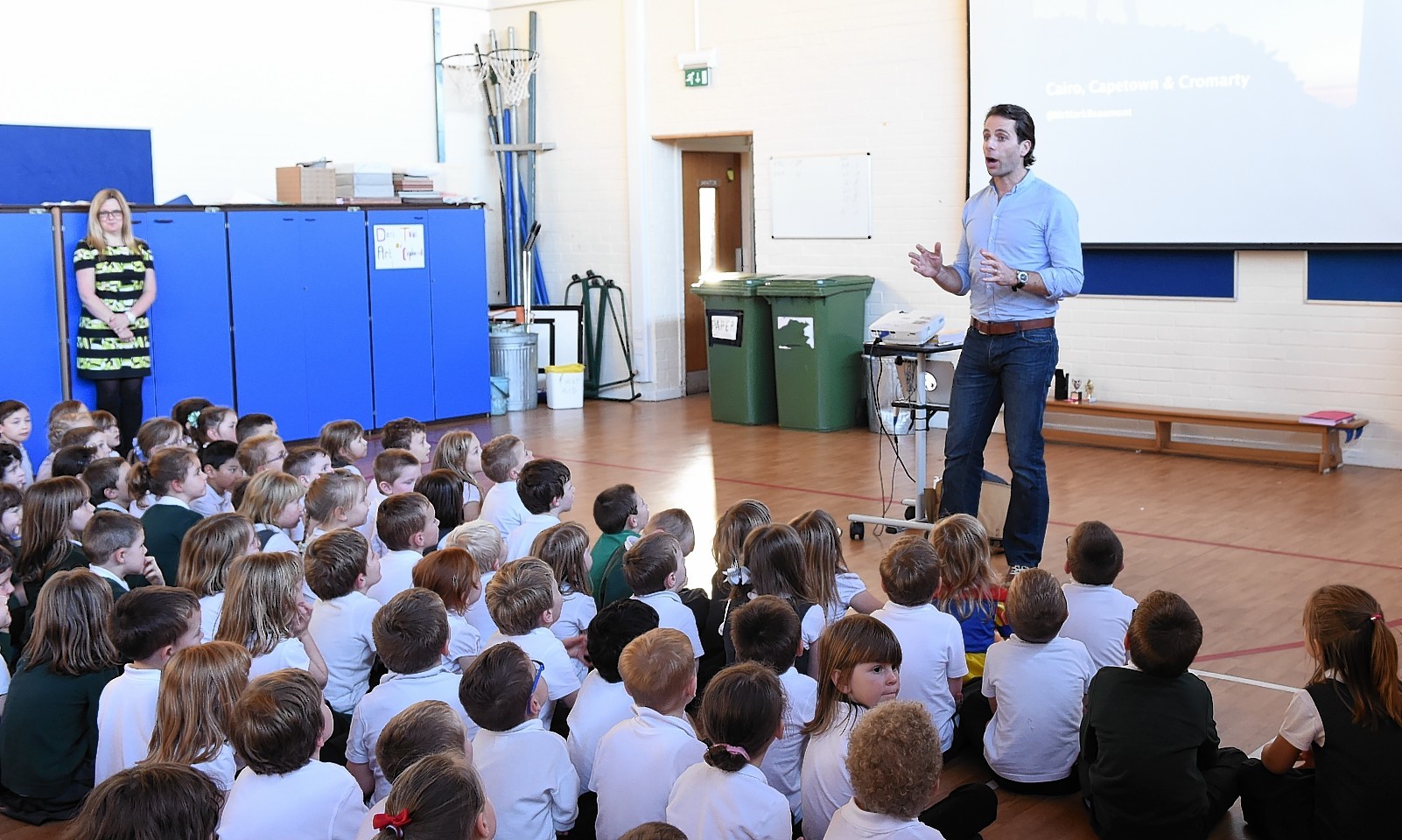 A record-breaking Scots cyclist who recently journeyed the length of Africa has invigorated Aberdeenshire school pupils and biking enthusiasts alike.
Long distance athlete Mark Beaumont give two inspirational talks to locals at the Gordon Schools and Huntly and District Ex-Serviceman's Club.
The event was organised by the Huntly and District Development Trust as part of their Tales from the Tyre series.
Mr Beaumont was impressed by the questioning from his young audience – with many keen to know the logistics of his most recent accomplishment.
The Perthshire endurance adventurer recently completed an epic 6,750-mile journey from Cairo to Cape Town in a record 42 days. He first made his mark by setting a new record for a 18,000-mile round-the-world bike race in just 82 days.
The talks were organised as part of the trust's Room to Roam initiative which aims to keep locals interested in cycling and walking even during the winter months.
Project manager, Naomi Mason, said the trust were delighted to welcome the sportsman.
She added: "There were some great questions from them too. One kid wanted to ask how he managed to eat all the calories he needed when he cycled around the world.
"He was having about 6,000 calories every day. He was explaining how he got into it all as well. He read a newspaper article when he was 11 about a man who was cycling across Britain. That one thing really, really inspired him.
"It is great if children can be inspired early on and make some great choices."
The Huntly and District Development Trust are now running a winter cycling and walking challenge calling on the local community to collectively match Mr Beaumont's 6,718 Africa feat.
Tickets for the next talk by Commonwealth Games mountain biker, Lee Craigie, in Huntly on November 27 are £2.50 and available on the development trust's website.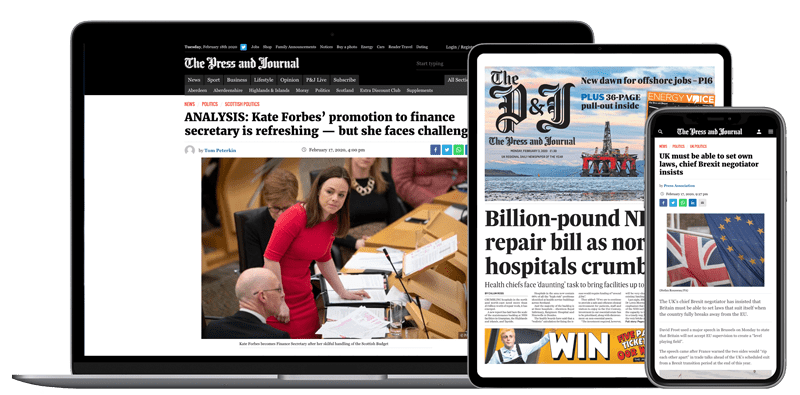 Help support quality local journalism … become a digital subscriber to The Press and Journal
For as little as £5.99 a month you can access all of our content, including Premium articles.
Subscribe