Christmas came early for more than 1,000 children and school staff in Aberdeen yesterday after they joined together in a bid to beat a Christmas cracker world record.
Hundreds of excited youngsters took to the football pitch at Northfield Academy, standing side by side with their crackers in hand.
Primary school children from Bramble Brae, Holy Family, Manor Park, Muirfield, Quarryhill and Westpark Schools joined in the festive fun, accompanied by teaching and catering staff.
A lengthy chain zig-zagged across the sports field, with the sound of gravelly-toned singer Chris Rea and other Christmas classics booming over the speakers.
The record was for the longest chain of people pulling Christmas crackers simultaneously in one place.
The current world record is 798 people following a mammoth cracker pull in Waterford, Ireland.
Plenty of primary school kids were in the festive spirit, with Christmas jumpers galore and even the odd pair of reindeer antlers on show.
Westpark School teacher Ms Joan Esson said it was great for the children to be involved in the record-breaking challenge.
"It's really nice for them to come along and take part," she said.
"They did their concert this morning so they're all 'Christmased' up, so that's why they have got their Christmas jumpers on and really enjoying themselves."
Northfield Academy headteacher, Neil Hendry, gave a countdown before sparking the frenzied snapping of hundreds of crackers.
"It looks to me like we have just broken the world record," said the headteacher, followed by cheers from the children.
Afterwards Mr Hendry seemed "reasonably confident" that the pupils had a new world record on their hands.
Evidence, including video footage from the giant cracker event, will now be sent to Guinness World Records.
"We should find out in about six weeks' time, but it has been a great afternoon," he said.
"The whole thing was to do something completely different for Christmas.
"If young people are smiling and enjoying school, then they learn a lot better."
Mr Hendry said the event was a good way to involve the community and youngsters had been asked to make a small donation to take part and help raise money for the STV appeal.
Crackers had been donated by friends of the school and businesses.
As Mr Hendry concluded: "You don't get the chance to beat a world record every day.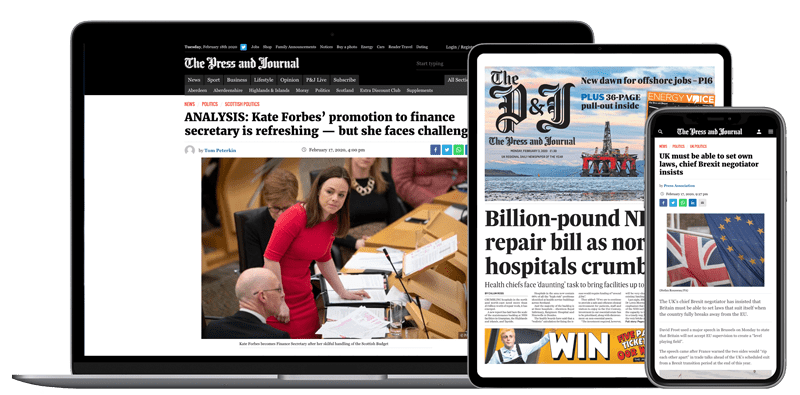 Help support quality local journalism … become a digital subscriber to The Press and Journal
For as little as £5.99 a month you can access all of our content, including Premium articles.
Subscribe