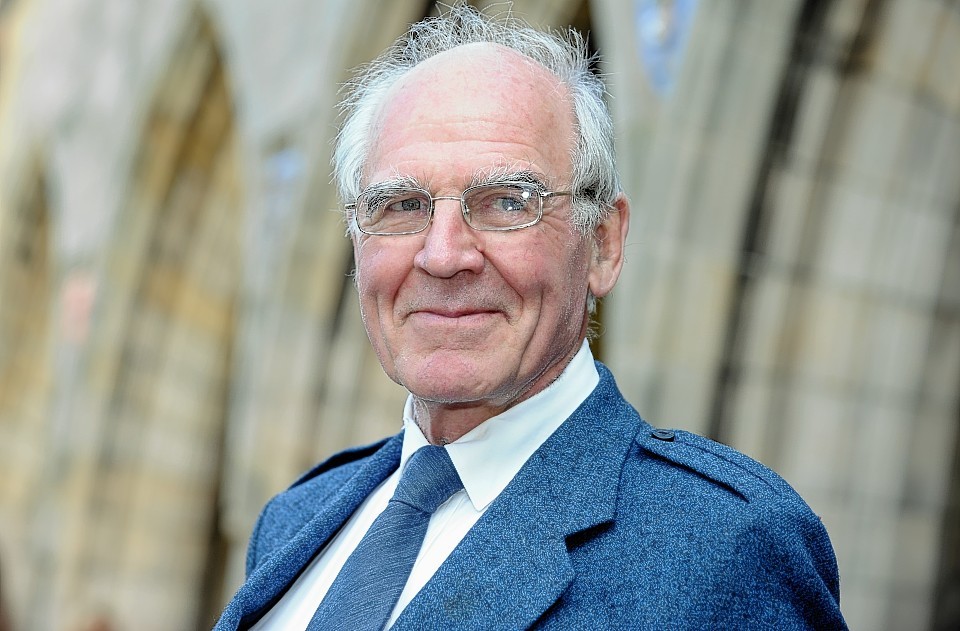 A north-east ice cream tycoon who transformed his family farm into one of Scotland's leading businesses left a £2.7million fortune.
Maitland Mackie – who turned Mackie's of Scotland into a household name – died of a brain tumour in June 2014, just months after his wife Halldis died.
Now details of the businessman and farmer's estate have been published, with the majority of his fortune being split between his children.
But the 76-year-old – who was a great supporter of renewable energy, and had three wind turbines at his farm at Westerton, Rothienorman – also left £100,000 for a renewable energy scholarship to be set up at Aberdeen University.
The money will be used by the University of Aberdeen Development Trust to create the Maitland and Halldis Mackie Scholarship.
The published will revealed Mr Mackie, who was the rector of the university, left an estate valued at £2,646,401 at the time of his death.
His estate was mainly made up of £1.5million worth of land and property, and he held £1million in Mackie's shares.
The Mackie's Farm runs mostly on renewable energy, with the first of the three turbines – named Margaret, Mirabel and Matilda – installed in 2005. The firm also uses solar panels and biomass plants.
Last night a university spokesman said: "Maitland Mackie was an extremely popular rector who is remembered with great fondness by everyone at the University of Aberdeen.
"As an enthusiastic supporter of renewable energy, he established the Maitland and Halldis Mackie scholarship to assist talented students make an impact in the renewables sector.
"This gesture is testament to a man who was renowned for his support for the university and its students, and we are grateful for the legacy he has provided through this scholarship, which will help students study towards our MSc in renewable energy engineering."
Raised on the family farm near Rothienorman, Mr Mackie was the son of Sir Maitland Mackie, whose father had farmed in the
area from the late 19th century.
Educated at Daviot Primary and Aberdeen Grammar Schools, he graduated from Aberdeen University with a BSc in agriculture in 1958.
After taking the reigns at the family business, he developed it into a farm and milk retailing business with a multi-million pound turnover providing jobs for 250 locals.
He later sold the farm's milk retailing section and invested in a modern ice cream dairy. In 1991, he was made a CBE for his services to agriculture.