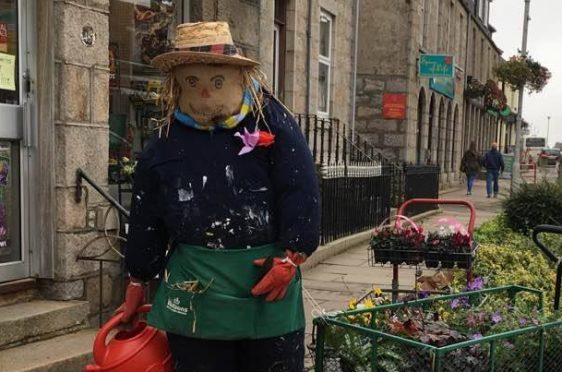 Residents and visitors to Inverurie have been entertained by dozens of scarecrows which are currently decorating the streets and shop windows of the community.
It is the first time the trail has been created by schools, youth groups, churches, businesses, retailers and private households throughout the town and marks the 175th anniversary of St Andrew's church.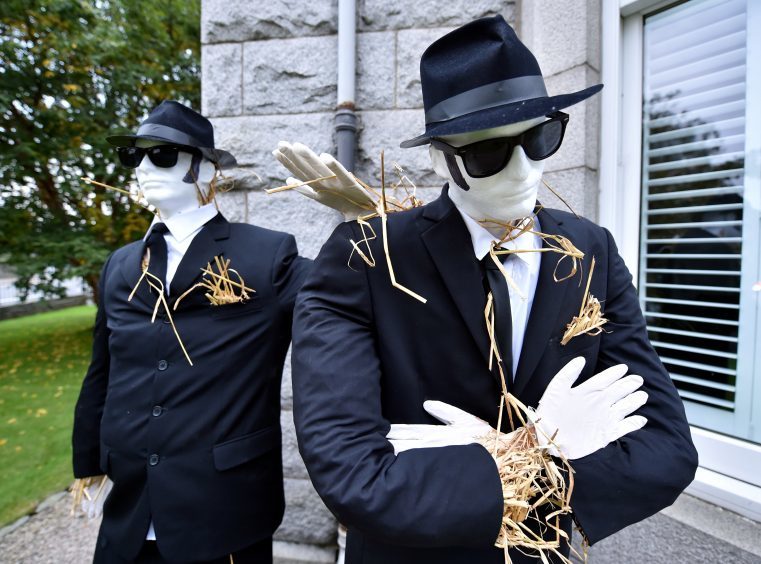 The project, which was the brainchild of parish member Eunice Naysmith, designed to coincide with the annual flower festival, has captured the imagination of the residents and "forty plus" stuffed effigies of various descriptions have popped up along the streets and gardens in the town centre.
Convenor of the 175-year-anniversary committee, Kit Pawson, said she was "amazed" at how the community had embraced the idea and added: "The idea was to foster a community spirit about the church's anniversary, but I have been absolutely amazed by the response we have had.
"The folk of Inverurie have really well and truly fostered their interest – at the last count, forty plus scarecrows have been spotted around the town.
"It is great to walk around and see people's efforts – some are really making people laugh."
Inverurie Bid manager Ashley Wilson said: "I've been doing double-takes all week – some of them are amazing – and it has created a real buzz."
The church is also hosting events this weekend to finish off the year of celebrations, which will end with a rock choir concert on Sunday.
The fifty-strong choir will be performing in the church to bring the festivities to a raucous climax.
The church is also hosting a flower festival this weekend and Mrs Pawson added: "This weekend promises to be our most ambitious to date – hopefully, there will be something for everyone."
The church will be open for visitors to view the thirty-strong flower arrangements and musical entertainment will be provided on Friday, September 29 between 1pm and 4pm and 6pm and 9pm, and also on Saturday between 10am to 4pm and on Sunday from 12 noon until 4pm. The rock choir concert is on Sunday, October 1 at 7pm.
Admission to the flower festival is free, but rock choir tickets are £5 and can be obtained from the church office on 01467 628740.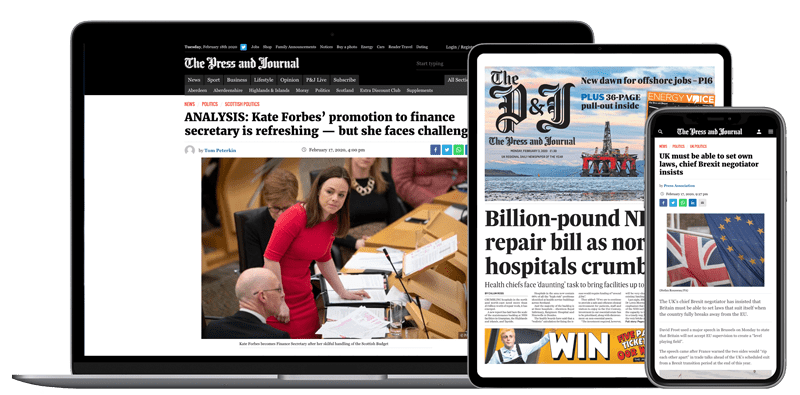 Help support quality local journalism … become a digital subscriber to The Press and Journal
For as little as £5.99 a month you can access all of our content, including Premium articles.
Subscribe