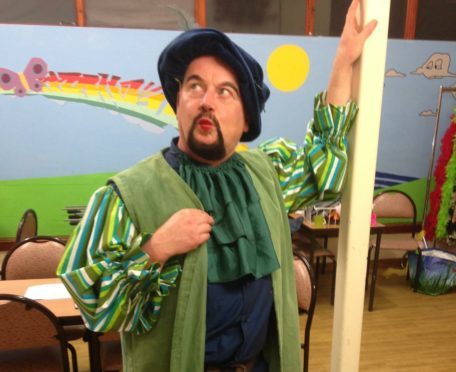 A charity football tournament is taking place this weekend in memory of a "larger than life" Newtonhill stalwart who died suddenly last year.
Denis McIntosh was just 55 when he suffered a heart attack at his home in Aberdeen's Queens Road last January.
Now his niece Lisa Clyne has organised the event in his honour to raise money for the British Heart Foundation.
She said: "One day he just went to bed and didn't wake up. We wanted to do something now to remember him and raise funds – he would have loved something like this – he would have been in his element."
Mr Mcintosh did a lot for the village of Newtonhill, where he grew up.
As well as getting involved in fundraisers, he was also part of the Bettridge Centre's panto cast for many years.
Mr Mcintosh worked in the building trade for companies such as NVC, Chap and Claymore and in his spare time enjoyed various sports.
Niece Miss Clyne said: "Denis loved football and has been a passionate Man United fan for as long I can remember.
"He also loved playing football when he was younger and played for Sporting Jewel and then moved to Cammachmore FC.  He was a good all round sportsman, taking up golf once his football legs told him to – but his friends always complained they never actually knew his handicap.
"He never turned down the offer to play snooker, darts, badminton, tennis – he just enjoyed being with people and lived his life to the full – he was definitely larger than life."
Miss Clyne has organised a family fun day along with the football tournament, including a barbecue, cake and candy stall, various games and a raffle.
The event takes place tomorrow at Newtonhill's football pitches between 11am and 5pm. All welcome.