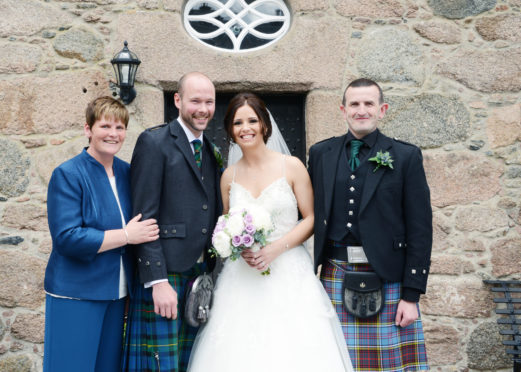 A Deeside community has been left shocked by the death of a "one of a kind" community stalwart.
Wendy Anderson, 49, had worked in Ballater's Dee Valley Confectioners since she left school more than 30 years ago.
But, just a few weeks before her 50th birthday, Ms Anderson died suddenly at home last Thursday, from a blood clot after being diagnosed with pancreatic cancer.
Last night, her daughter Samantha Birnie spoke of the shock of her mother's death and said it was "still sinking in".
Kylie Minogue visit helps north-east family end nightmare year on a high
She added: "She had only just started telling a few people she was ill. So many people have contacted me already – she was so well known around Ballater.
"I even once got stopped when I was travelling in Australia by someone asking me if I was Wendy Anderson's daughter.
"I hope that she will be remembered for her great sense of humour, her generosity and her kindness. She only had one daughter, but she was like a mother to so many people."
A life-long Ballater resident, Ms Anderson had recently become a grandmother and was described as "the proudest granny".
Schoolfriend Sandra Cooper said she had known her since she was three years old and, like so many others in the community, was immensely sad at the news.
She said: "Wendy never liked being centre of attention – I'm not sure what she would make of all this now.
"She wasn't afraid to speak her mind either, she was a one-off. It has all happened so quickly; we thought we would have a few more months with her.
"She was not long out of hospital and preparing herself to fight the cancer and get better.
"She never complained once. She even said that the sick note she handed in a few weeks ago was the very first one she'd had in 35 years."
Ms Anderson also worked behind the counter at HM Sheridan's butcher and bosses there stated they were "deeply saddened" by the news.
Owner Barry Florence said: "Wendy was a fine quine. Nobody ever had a bad word to say against her. She will leave a huge gap within Ballater."
HM Sheridan's other owner, John Sinclair, added: "She will be a massive loss to the village – no matter who came into the shop – she would talk away and joke with anyone.
"She had a heart of gold and the work ethic of a Clydesdale horse."
Ms Anderson had joined the shop staff at Dee Valley Confectioners whilst still at school, aged 14, and remained a stalwart of the store throughout her life.
She photographed Kylie Minogue inside the shop when the pop diva paid a visit two years ago whilst holidaying in the area on Hogmanay.
Dee Valley Confectioners closed on Friday as a mark of respect, and owner Derek Skene paid tribute online to his "true friend".
He said: "Life at Dee Valley will never be the same without her friendly, happy-go-lucky nature.
"Wendy was a dedicated, loyal and hardworking employee, also a great colleague to all who had the pleasure to work with her. Dee Valley will be a very, very, sad place without her."
Her funeral will be held in Ballater's Glen Muick Church on Friday at 1pm. All are welcome and her family have asked for a "touch of tartan" to be worn.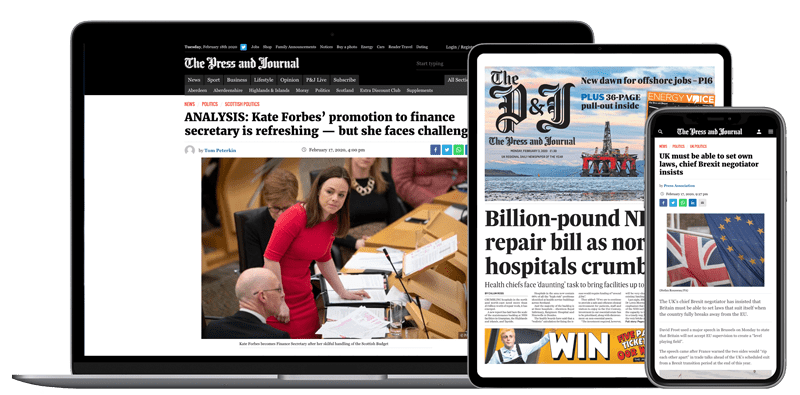 Help support quality local journalism … become a digital subscriber to The Press and Journal
For as little as £5.99 a month you can access all of our content, including Premium articles.
Subscribe