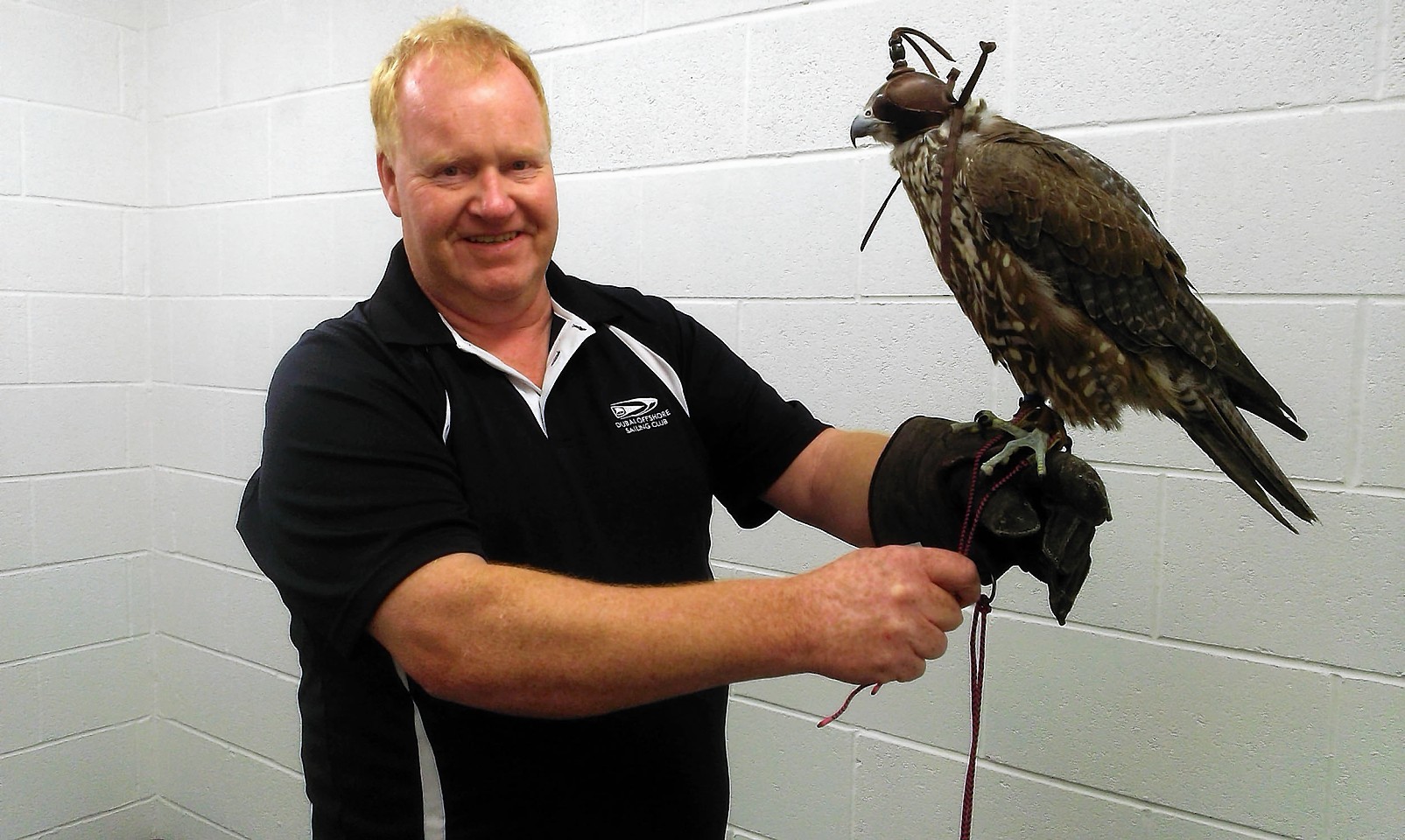 A pair of falcons have flown 4,000 miles to their new home in Aberdeenshire.
Wallace and Sher are the first birds to have been directly imported to Scotland, making the trip from Dubai in a modified dog kennel in the cargo compartment of a jet.
Returning expat Allan Wilson decided he could not bear to part with his beloved birds, so arranged for them to travel to Kintore with him.
Sher and Wallace, a pure gyrfalcon, were able to fly direct to Scotland after Edinburgh Airport opened an official border post with a licence to import birds of prey.
Previously, the raptors would have to be flown to Heathrow.
Energy worker Mr Wilson, 54, said the irony of the situation is that Sher and Wallace are now returning to their "natural habitat".
"Falcons are built for this climate and it will be good for them to breathe in the clean air," he said.
"My two used to live in my house in Dubai and lived on air conditioning.
"The falconry season over there is only September to February because the temperature outside during the summer would kill them."
It was not until the father-of-one moved to the Middle East, where falconry is a mainstream pursuit, that he discovered his passion for the birds.
Before coming home, the birds were kept in quarantine for 10 days before flying to Edinburgh in a modified dog kennel.
Edinburgh Airport's border inspection post for animals opened two years ago, but only recently received a government
licence to import birds.
Mr Wilson, who declined to reveal the cost of the flights, added: "I decided to bring them with me when I moved back because of all the time and effort I have spent on them. It is my hobby and they are my birds."
Andrew Mitchell, manager at specialist freight firm Extrordinair, who handled the falcons and manage the border post, confirmed: "This is the first time that birds of prey have been brought into Scotland.
"We hope to be dealing with more of these in the future."