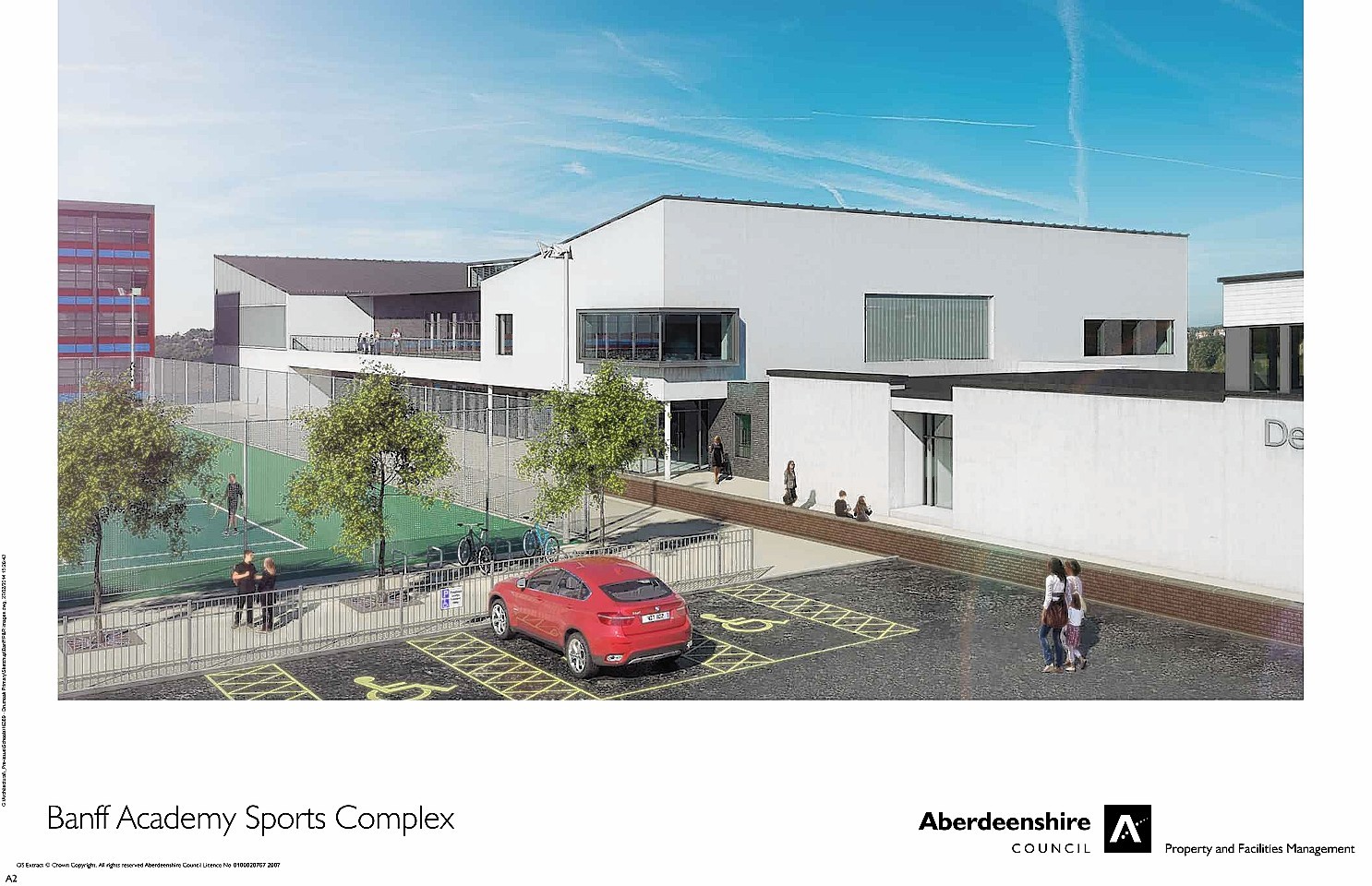 Plans for long-awaited sports facilities in two north-east towns have been approved.
The proposals for a sports and community centre at Macduff and a larger campus, including an all-weather pitch, swimming pool and athletics track, at Banff were backed by Aberdeenshire Council's Canal Park sub-committee yesterday.
The move follows extensive public consultations carried out last year so locals could help shape the proposals – some of which have been on the table for more than 12 years.
The new facilities at Banff are being built to replace an existing sports centre in Canal Park, which is being knocked down to make way for a Tesco supermarket.
A condition of the sale of the common good land, which belongs to the people of Banff and Macduff, was that the existing facilities at the site must be replaced with new ones before building work on the store can go ahead.
An appeal to the Court of Session to alter a common good order for the land will now have to be made.
At yesterday's meeting, the Canal Park sub-committee decided to progress both projects to the head of planning under delegated grant on the understanding that a condition surrounding noise from the sites was resolved.
Banff and District councillor John Cox said the move did not mean work would start imminently.
He said: "I do not want to be negative because this is a development we do not have at the moment but this decision is part of a process.
"The decision will have to go back to the Court of Session because there has been a change in the common good order."
He added that elements of the planned development at Banff Academy needed further revisions.
He said: "I think there is some need for consideration of details to ensure compliance with mobility difficulties and some finer points.
"There is a significant shortfall in parking because the spaces will be used by existing staff at Banff Academy."